*This post is the third in a series the the others are here and here.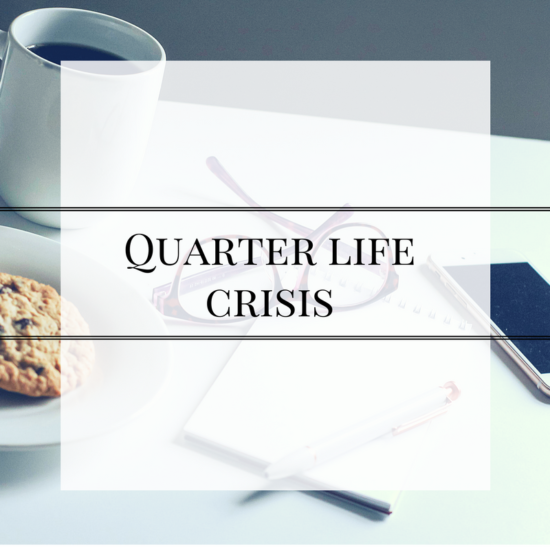 All told, I was in Ohio for eight years and I felt it was time to leave. I had worked in television news for a while and I wanted to move into entertainment television. I wanted the fun side of TV.
My epiphany came after 9/11. That changed everything for me, like it did for so many other people. I felt like I needed to be about the business of following my dreams. That meant working in entertainment television – that meant moving to New York or Los Angeles.
I should also mention that I had recently visited my best friend who had just moved to L.A. From that visit I fell in love with the place. I'd also met a friend of hers that just so happened to work in Human Resources for the network I wanted to work for. How do these things happen!? While hanging out with them, they encouraged me to make the move. They told me how much I'd love L.A. They made sure to make me love it while I was there. We went to so many cool places. The lifestyle was totally different than anything I was used to. I mean, laid back, is an understatement! Once I got back to Ohio, it took me a while to make my decision. After some time, I was clear on one thing – I was moving. I began saving my money and paying off all of my bills. Then, I gave my notice to my boss.  Many people I worked with thought I was crazy. Looking back, I can see why they would think so!
The thing is, I had never been more sure of a decision in my life at that point. I was excited and nervous. I moved in with my mom in Michigan while I contemplated what I was doing. Was I crazy? Was everybody right? Had I really just walked away from my job – my salaried, office job?  Looking back it was a total quarter life crisis. I was 25 and questioning my life and where it was going. All those questions demanded change. Once I'd set the wheels in motion by walking away from my job, I had to decide where to go next. I really wanted to move to New York. It had always been my dream to live there. I had visited several times and the place is amazing! I know it sounds cliche, but there's an energy there that I haven experienced anywhere else. Being that 9-11 had just passed a few months prior and I knew no one there, my mother was not a fan of me moving to New York City. So after a few other epiphanies (one involving the now defunct Iyanla Vanzant show) and lots of prayer, I decided to move.
After staying with my mom for a few weeks, I made my decision and bought my ticket to L.A.  I moved a couple of weeks later. She sold all of my furniture from my old apartment for me and later drove my car out to me with a friend. She's amazing!!! I had secured an apartment before the move and I was going to be living down the hall from my best friend. Sweet! My rent for my townhouse in Ohio was 475 – my rent for my one room, small as a cracker jack box in LA – 765.  An expensive apartment and no job – let the adventure begin! Check back next week for what happened next!