I talk a lot about dreams around here. Obviously, right? I've got more than a few of them and I'm sure you do too. Aside from my professional dreams, one of my biggest dreams is to get in the best shape of my life. Like any other mom though, workout time can be a challenge. I had figured out a way to get some workouts in during the kids' school year but it's been a different story with the kids home for the summer.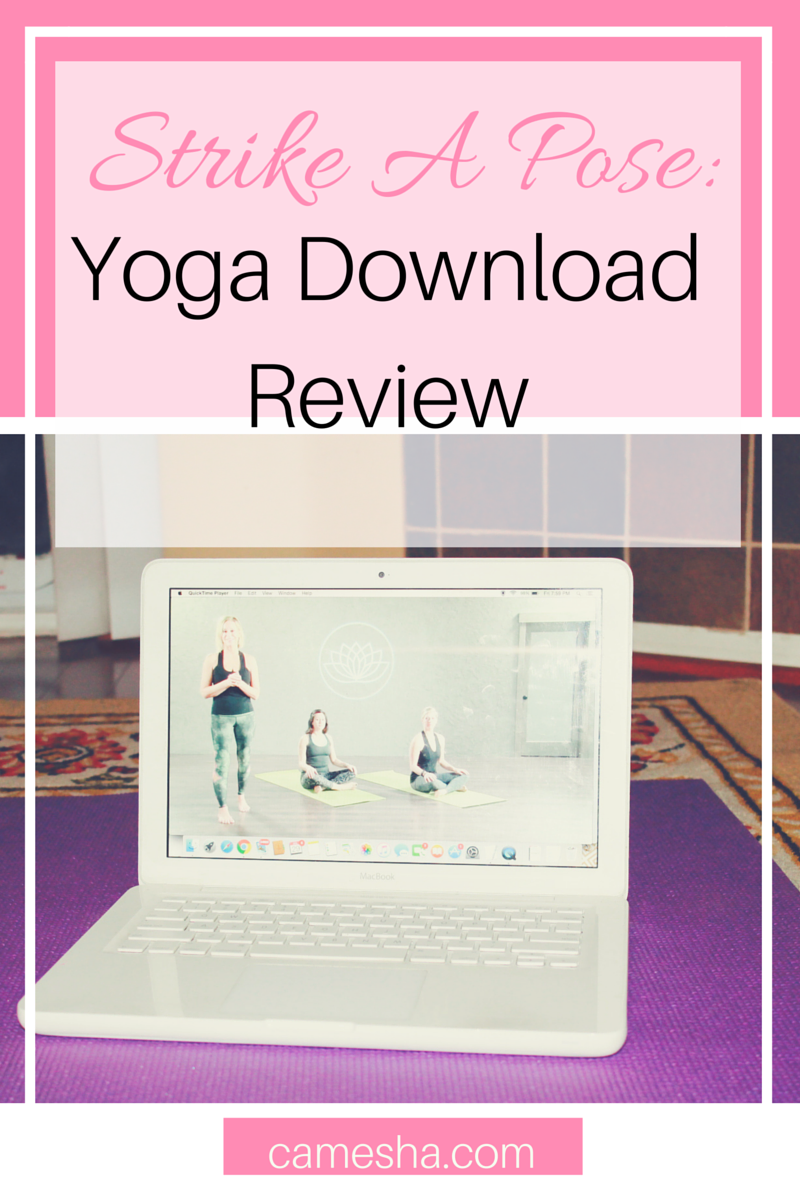 I'd been finding time here and there to slip away for a class but not as often as I'd like. So, I'd end up out with the kids at the park or the beach and squeezing in some exercise time while I watched them play. Recently I found a really easy way to make my workouts more convenient. It's as simple as a download!
I joined Yoga Download and it's been a unique experience. The site has a ton of yoga and pilates workouts at your fingertips. With such an on the go lifestyle, Yoga Download has really come in handy. It's as easy a opening my laptop and rolling out my yoga mat. During my daughter's nap is a perfect time to get some me time in. If I workout when both kids are up they always want to join in. It's great to see my lifestyle influence them. Another cool part of that is Yoga Download has programs for kids! At such reasonable prices, it really is the perfect workout solution.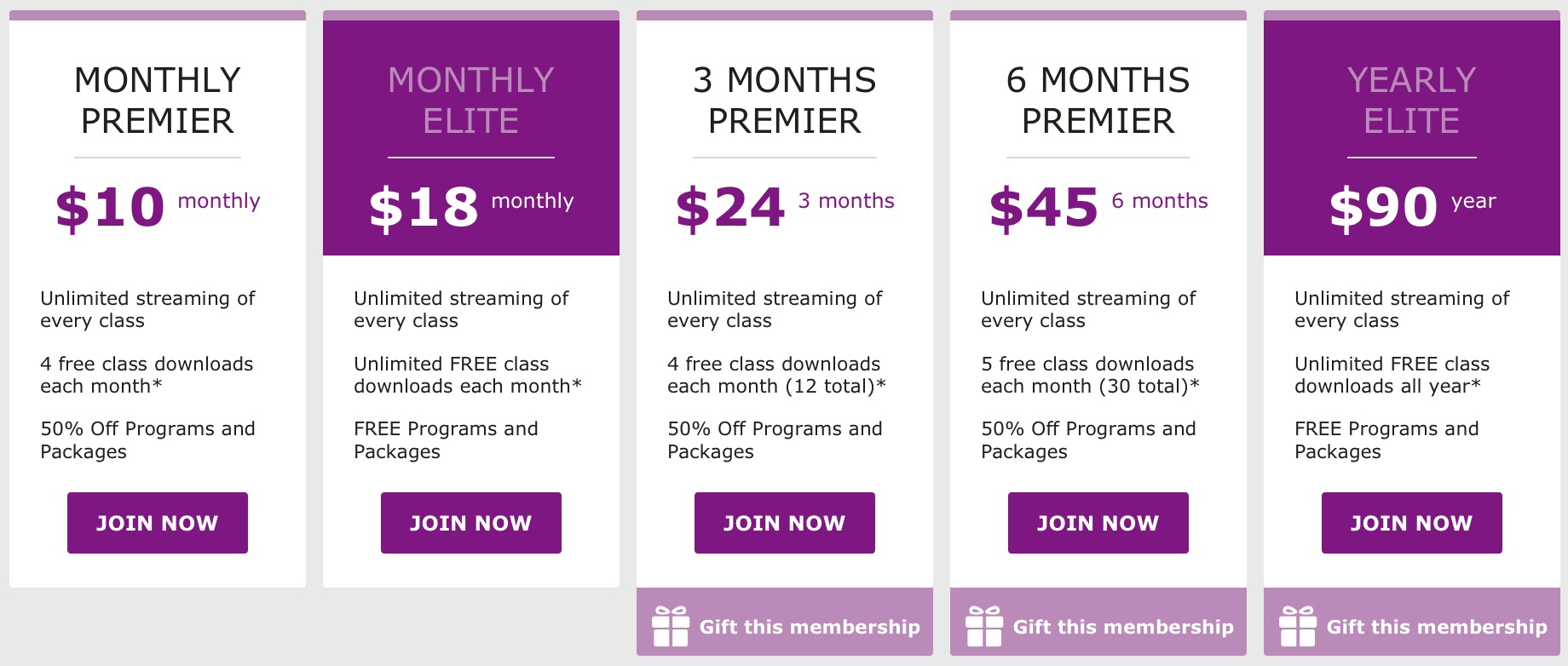 My most consistent workout so far has been the Core Values fusion. As a Pilates lover, it's a perfect workout for me. I have my eyes on some others but I want to kind of perfect this one before moving on to more. Next on my list is Manipura Chakra Core Flow. You see a theme here? LOL I'm all about getting my tummy tight! I've previewed this one and can't wait to start. The instructors I've seen so far are easy to follow and create a calming atmosphere.
Our dog always finds a way to get in the mix whenever she sees my yoga mat! It's always interesting doing my workouts AROUND her. She's such a diva. Gotta love her.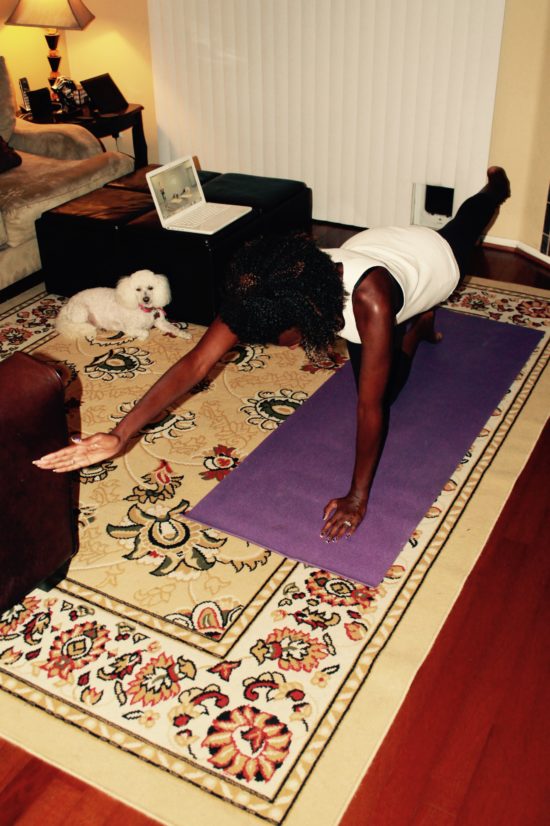 When the kids are in school, I like to get a good workout in on the beach. I have to say, Yoga Download is absolutely perfect for this. I just take my laptop to the beach and get to work. I've been keeping a yoga mat in the back of the car for this reason. Making the beach my own personal yoga studio – for this Michigan born girl, perfection.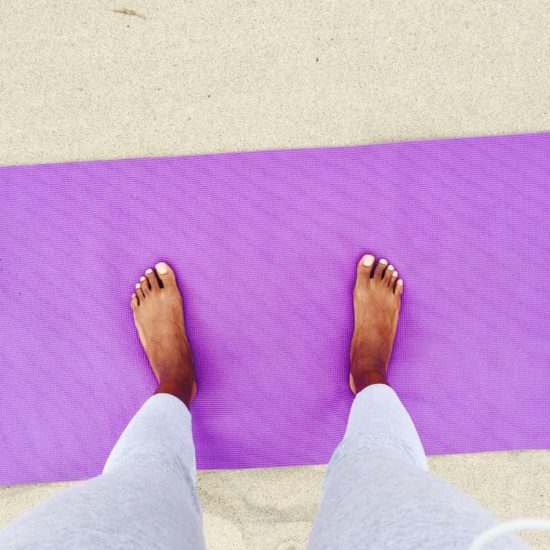 Yoga Download makes it so easy to find the class that's right for you. I searched based on the area I wanted to focus on. You can choose from body part, focus, objective, studios, and so on. There's even playlists to check out to find your perfect workout tunes. Once you find a workout you like, each video has a description preview and reviews you can check out to decide if it's one you'd like to download.
Then just download your workouts to your device and take it with you anywhere. You won't need wifi to stream it. WIN! Yoga studios can be overwhelming when you're a beginner. This is a great way to get in the practice with no pressure.
As a busy mom, it's totally working for me. Seriously, it takes away ALL of the excuses. I'd say Yoga Download is for you if: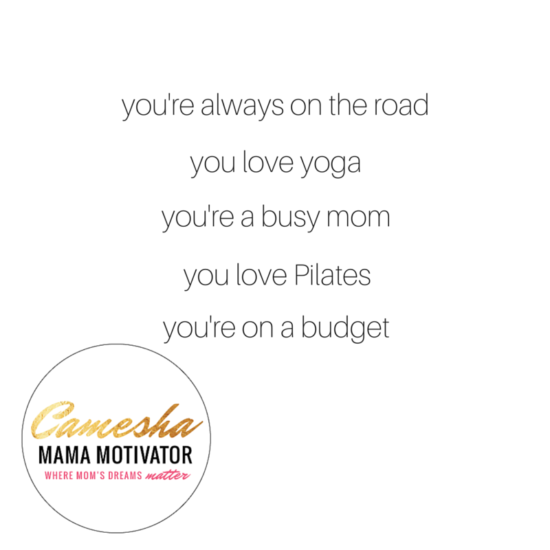 This membership site is helping me to get my act together – big time! What's working for you when it comes to working out?
This post was made possible by Blogger Babes and contains affiliate links. I received a complimentary subscription of the Yoga Download service in exchange for my honest review. Thoughts are 100% my own.