When my husband and I got married we took advantage of everything that is around us. Los Angeles not only has a lot to offer but there are a lot of great places within driving range too. One of those places is San Diego. It's one of our favorite places to go for a quick get away. One of the main attractions, of course is the San Diego Zoo. We went there a lot… pre-kids. The San Diego Zoo is celebrating it's 100th birthday this year. So crazy that this zoo started so small and has grown to be the most famous zoo in the country!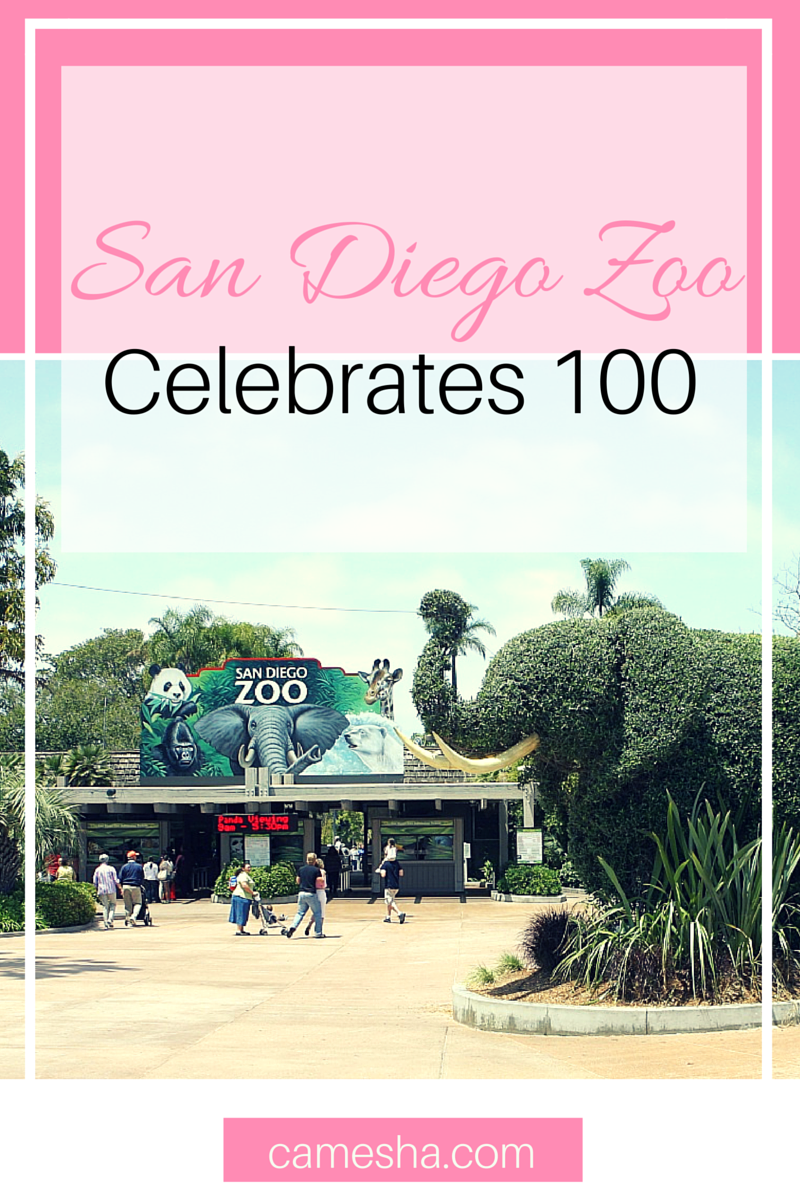 As animal lovers, we are huge fans of the zoo and their efforts to help end extinction. Their efforts in that regard make them more than just a zoo.
The San Diego Zoo has an event in the summer where they open their doors to the public at night. I remember when we my husband and I first heard about this. It sounded interesting. Neither of us had heard of a zoo having night time activities. We wondered what the heck the animals were up to at night. We were curious enough to make the trip and check it out for ourselves. Being at the zoo at night gives a totally different vibe to visiting the zoo. It was a really cool experience. It was peaceful even. Some of the animals were just hanging out and resting. They were much more low key without the big crowds around.
Once we had our children, we had even more reason to make quick road trip to San Diego. Just last year we celebrated our daughter's birthday in San Diego and went to their Safari Park. The Safari Park is unique because you get to see the animals more up close as they roam around their environments. We rode in a Jeep and saw so many gorgeous creatures just doing what they do. They were totally unbothered by our presence. The kids loved it! We saw so many beautiful animals like this tiger. It was just staring at me! I was glad there was really thick glass between us! Ha!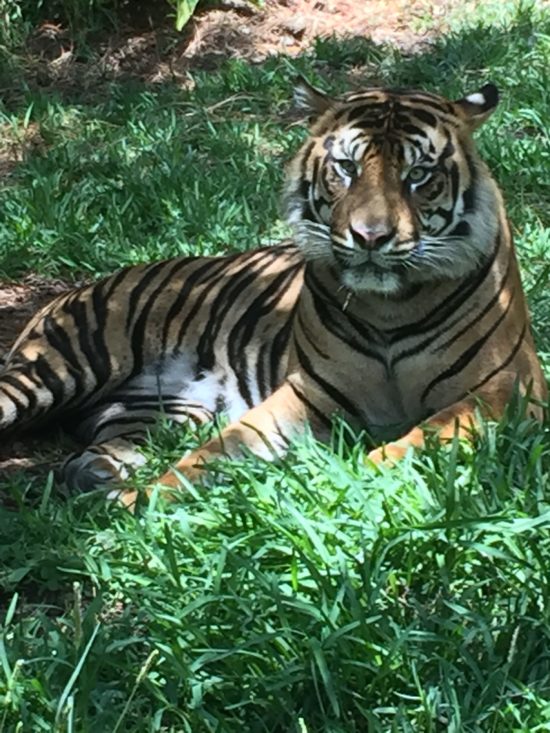 We tend to make our way to San Diego at least once a year and visiting the zoo is always on the list of things to do while we're there. It's so big that there's always more to see and do. I'd like to go back this summer and check out the night time activities while they celebrate their centennial! I'm sure that's going to be extra special. Find out more about all they have going on.