Every where I turn someone is talking about the morning routine. Morning rituals and such are a big deal. I have been giving a lot of thought to my own. I am a bit tired of the whole roll out of bed into the shower jump right into the crazy of the day routine. I'd love to add some calm to it all to start my day. I know the minute my kids wake up – it's go time! There's no slowing that train down.
I had tried meditating in the morning. I was way too distracted. For now, I've moved that to the night time to help me relax. I really want to get something going for the morning. I'm thinking a little morning reading, workout, meditation combo of some sort. I've really jumped back into my self care lately. I've been figuring out a way to get some time for myself. That could look like grabbing breakfast with a friend, making appointments to pretty myself up a bit, eating much better, etc.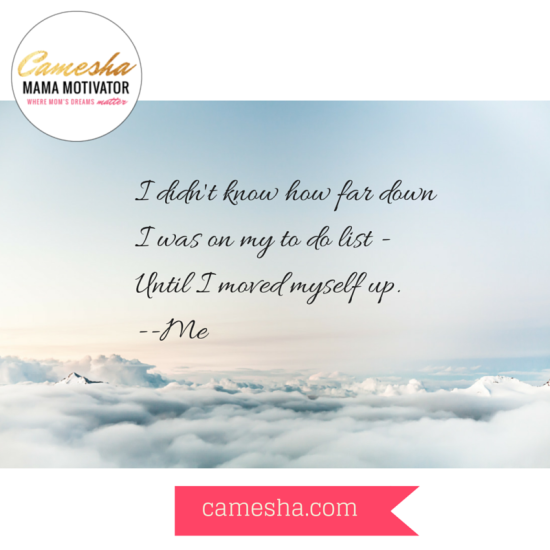 It's so true that a mom (or any person for that matter) who makes herself a priority is a better mom. I'm far more energized to rumble with my kiddos these days. I also feel better about me though. That is really important to me.
Whenever you hear about self care it's usually the same things. Take a bath, get a mani/pedi. I was looking for some new things to do. I started thinking about unique options. I lucked up. Ever heard of a chocolate bath? Yup! It's a thing! I stacked an e-book full of 30 ideas of things to put on your self care to do list! That's right, the e-book is was working on is done! "It's Not Selfish, It's Survival" is an e-book + workbook combo! The book lays out some solid reasons that we NEED to take care! The workbook has exercises that will help you figure out what you need more of. It's full of affirmations to keep you motivated to make yourself a priority! Learn more HERE: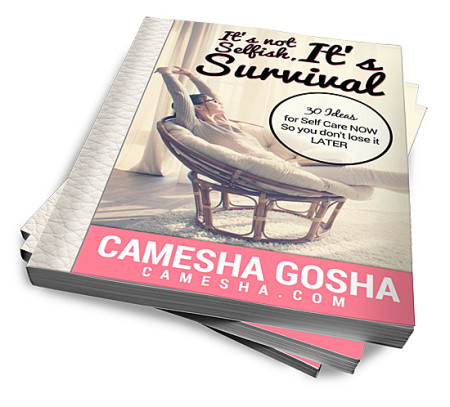 Tell me, how do you make yourself a priority? Or what stops you from making yourself a priority?