Some lessons hurt. Some lessons keep coming until you figure out what you're supposed to learn. It's never fun to learn things the hard way. Sometimes, that's the only way we get it though. Or is that just me? I'm not proud to say that I can be hard headed. Still, it's the truth. I'm getting better at learning my lessons – sooner. There is one that took me a while to figure out.
If you keep putting everyone else before you, you'll always be last.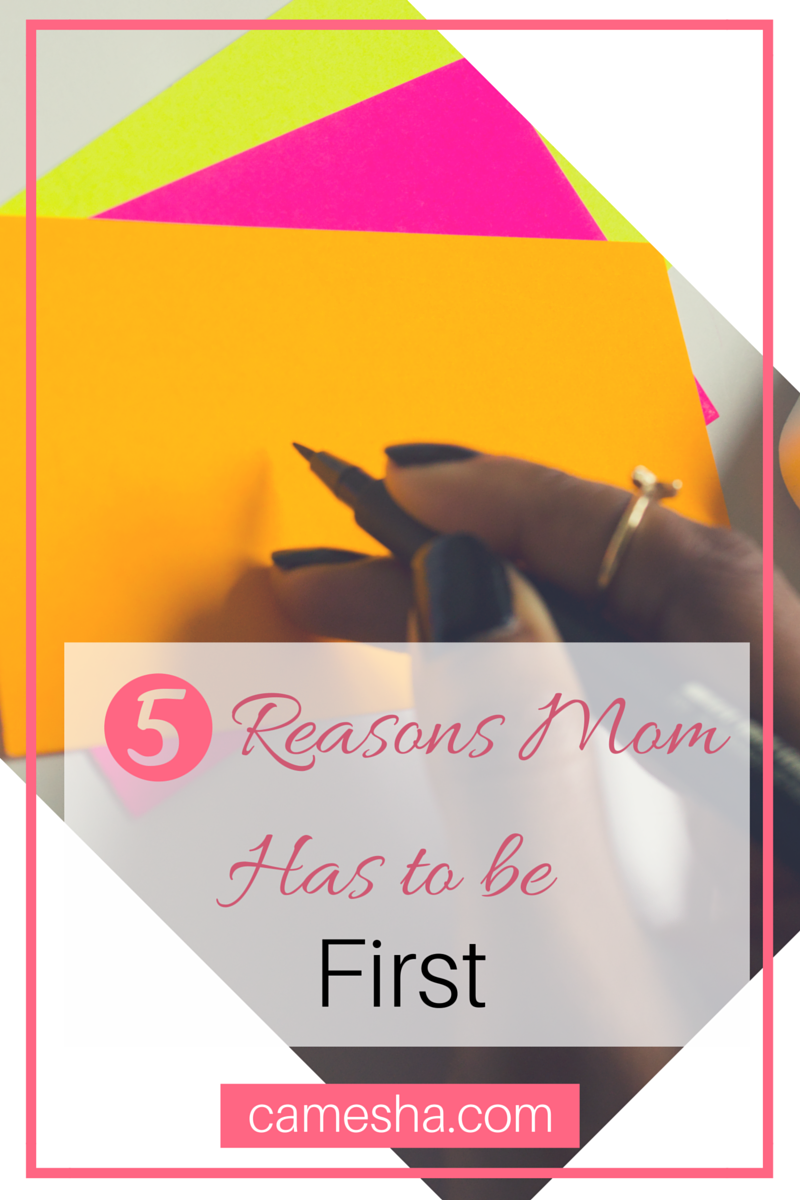 It sounds simple but sometimes we need to see it in black and white for it to really click. It's almost as if there's a mom contract we're expected to sign. "You must put everyone before yourself – all the time." We do it willingly too. We're part super hero, part martyr. But if you keep putting everyone else before you, you'll always be last. Yes, that includes our kids.
Putting yourself first is a natural instinct – until you become a mom. But why is it so hard? See super hero/martyr reference above. 🙂 We can take care of the needs of our partners and our kids and everyone else. You know what will happen? They'll be happy and you'll be miserable and exhausted. Miserable because you're not carving out any time for yourself. Frustrated because you don't have anything that's just for you. Exhausted because being a mom, wife, girlfriend and all the other stuff on your plate can wear.you.out.
How do I know? I've been there. That's been my story. I was full on wearing the cape. Sometimes, I still do. I have to be super mom and have my kids involved in activities, get them out for play time, make sure they're getting all they need academically and have one one one time with each of them. There's also the need to make sure my husband is happy and he feels supported. So what about me? Where was I falling into place? I had to learn that when I spend some time to focus on me, I'm better at my mommy + wife life.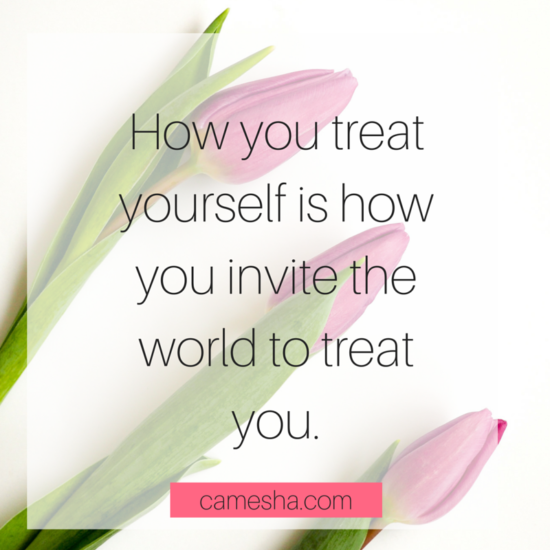 My friend once told me to not take myself off the calendar when I was about to cancel one of my self care appointments. She warned me that once you start taking things away, it gets harder to add them back. She was right. It took forever for me to work those things back on our calendar. Doing things that fill, fuel and refresh you can't be optional. They don't have to be big things. It looks different for all of us. I believe that taking time for things I'm passionate about and making steps toward my dreams are a part of my self care routine. That's a part of "my thing". I need "my thing" for my sanity. Every day I'm learning to put myself first more. It definitely sways because there are times when my kids needs outweigh mine. So what does putting yourself first look like?
Tribe : Find one. Your people are out there. Trust me. I have found my people in mom groups, blog groups, at the park and other random places. They help me to remember that while being a mom is a huge part of me, it's not the whole of me.
Give balance the boot : The further I go, the more I learn that balance is a total myth. I don't believe in it. I tend to have priorities instead. I focus on what needs my attention most. Trying to balance kids, marriage, business, friends and a million other things is insane. Having priorities is a must. It helps me split my time in a way that makes sense.
Sleep : One thing I have to have is sleep. I have to get a good nights sleep or it's bad for everyone. EVERY ONE! If I don't get enough sleep, I'm cranky and end up snapping at my kids and husband. Obviously, I don't like it. Pssst… they don't either.
Be a role model : The first role model we all see are our parents. It almost doesn't matter what they tell use to do or not to do, we focus on what THEY DO. That's pretty much what we follow. If our kids see us treating ourselves well, if they see us being confident, secure and happy – you know that's rubbing off on them! YES!
See you how they see you : I always say that marriage and children are simply mirrors. They show us the best and worst of ourselves. It's up to us to decide what we do with what we see. Think about this – would you want your kids to treat themselves the way you treat you? If the answer is no, do what you can to make it a yes.
Talk to me. How do you make sure to put yourself first?