Back when I ran my mommy blog I connected with a local blogger here in Los Angeles. She and a partner run the site MomsLA. They have events all the time around the city and I'd been invited to attend a few. Every time an event came up, I had a scheduling conflict. It was usually something to do with the timing of the event and my kids school schedule or the location of the event being too far from my kids school. I was beginning to think I'd NEVER connect with these ladies in the flesh. Then, I got another invite to an event and I was determined to go. It was going to be in the evening, so that made it even more doable. This time, this mom says yes! I worked out a schedule change with my husband so he'd be at home in time for me to go.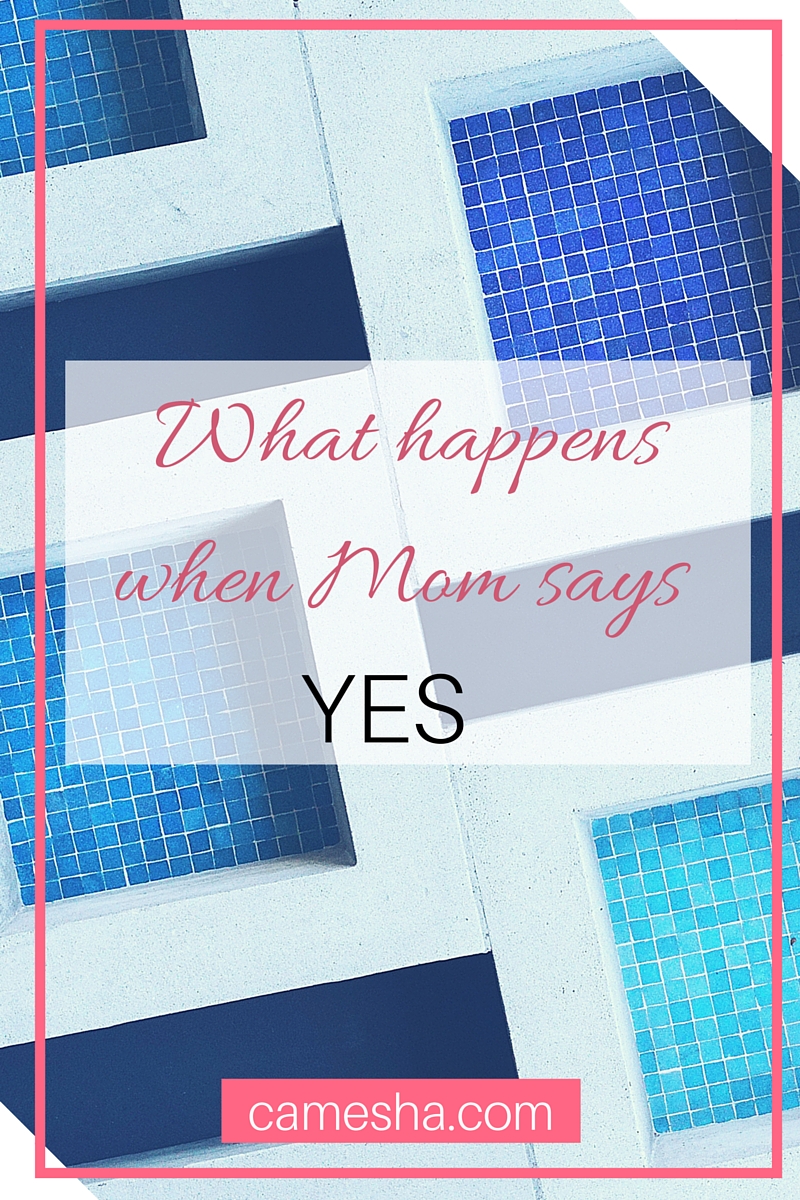 On a Tuesday night, I threw on a little lipgloss and rolled out to a boutique on Melrose Ave. for the Sip, Shop and Style event. As part of the event, we had to schedule our complimentary manicures. As someone who never polishes my nails (they chip too quickly) this was going to be a treat.
As soon as I walked in, I found other moms with blogs that I connected with instantly. We noshed on baked treats while talking. We all clicked, exchanged info and promised to get together for brunch.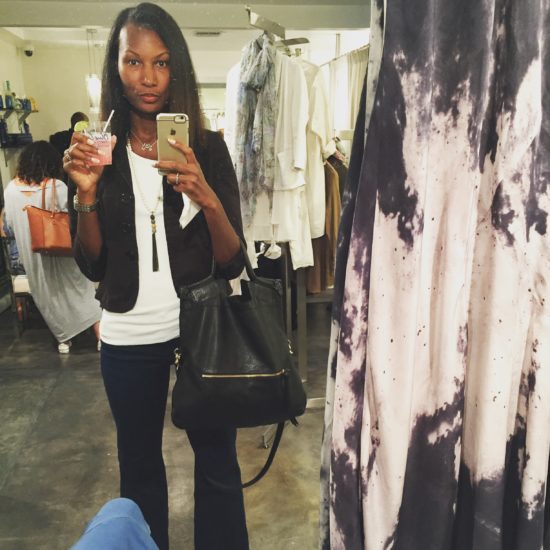 The event wasn't an all night thing. It was just the right amount of time to get away, be me, and make connections. The cocktails and manicure didn't hurt either. A few days later, I caught a glimpse of my manicure as I was driving to pick up the kids. It was just a little reminder for me that it's never a bad thing to get away and treat yourself.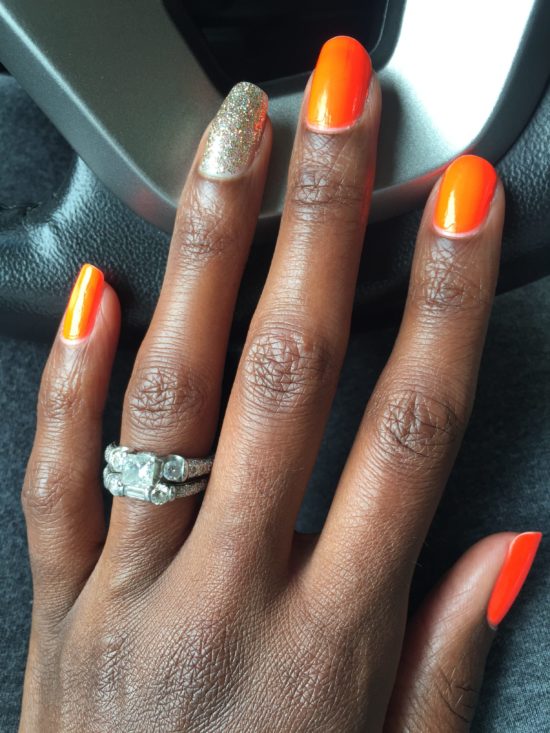 I'm reminded of a few things that happens when mom says yes:
I don't get out on a school night often, but when I do – it's good! When I make it to an event, it's usually a weekend thing because that's what's easiest for my family. When I can make it work and get out during the week, I make sure it's worth it and fully enjoy it!
It's so good to change up the normal routine. Doing something out of the normal day to day routine is a good shock to the system. As much as I like routine, I also love to change things up when I get a chance. Doing the same thing all the time can get boring. When I open myself up to one thing, it usually leads to more opportunities for more experiences.
Who doesn't like to have conversations about things adults are interested in? I love talking to my babies, I'm always reminded of how mature they are and how quickly they are growing just by the things they want to talk about. Make no mistake though, my kids are not adults. There's still a need to talk about other things that only other adults will get.
Put on the clothes! Let's face it. Any time out with other adults is a chance to put on the clothes you won't wear around your kids because they'd find a way to stain them in 2.2 seconds. I usually go for the silk tops and white pants type clothes on these occasions!
You need a reminder of who you thought you used to be. Let me explain that. The woman you thought disappeared once you had kids… she's still there. You can still enjoy a cocktail party, indulge in a little pampering and shop for something that didn't come from an app on your phone.
So tell me, when was the last time you said yes to switching things up a bit?