You ever have an opportunity to do something really good? It's definitely a life changing opportunity but the questions in your head start swirling. Before you know it, you've talked yourself out of the opportunity. You've built a pretty convincing case against yourself as to why you won't get it.
That was almost me a few weeks ago. When I first heard about Oprah's Life You Want Weekend, I knew I wanted to be a part of it. I immediately went online to see where the tour was going. I thought for sure, it would be making it's way to L.A. To my surprise, there were no stops in or around L.A. The closest stop was going to be in San Jose. I gave it a lot of thought and figured I'd see how I could make that happen. It can be pretty hard for me to get away during the week because we don't have back up child care for our children.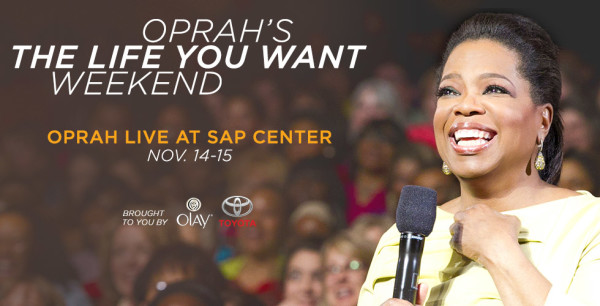 via
Then, I saw a thread in a Facebook group I'm in. There was talk of opportunities being available for the media. Even though I've been a part of the media for nearly 20 years now, I questioned myself. I asked myself a million questions and had started to convince myself that I wouldn't make the cut for media for this event. After staring at the form for a few days, I finally filled it out. I remember the moment I hit "submit". I was nervous, excited and hopeful. I wondered if there was anything I'd left out that I should have said. Then, I decided to just let it go, say a prayer and know that whatever is meant to be is what will be.
I'm happy to say that I was approved! I'll be attending the Life You Want tour stop in San Jose! I am equal parts excited and hopeful! The whole message of the tour is the message I try to drive home in this space. We are all worthy of the life we want. Even as moms – especially as moms!  I say especially not because we're entitled as moms to be any happier than anyone else. As moms though it can be tougher to pursue those things that bring you the life you want. I am going to soak up the knowledge and I'll be bringing it right back here to you!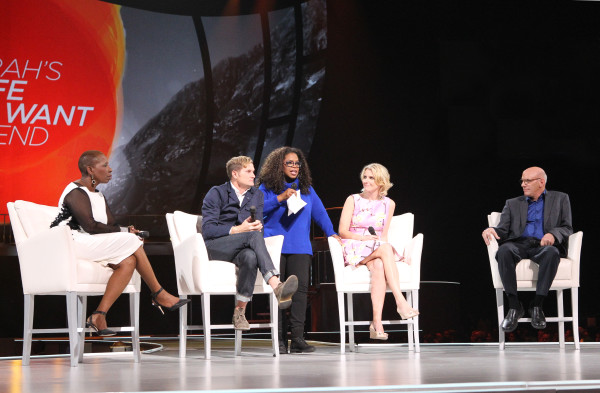 via
The next time you get that feeling of , "am I ready?", "can I do this?", hit "submit"! Submit yourself, submit to the process and be open to the life you want!