New ideas spring up out of the blue all of the time. Whether it's a blog post idea, a book – it's always something. It's how my brain is wired, I guess. I've gotten used to the constant movement. The way one thought piggy backs to the next and it all makes sense to me because I see the connection. Other people need to see it pulled together before they get it. Before they get me. That's fine. I enjoy the journey.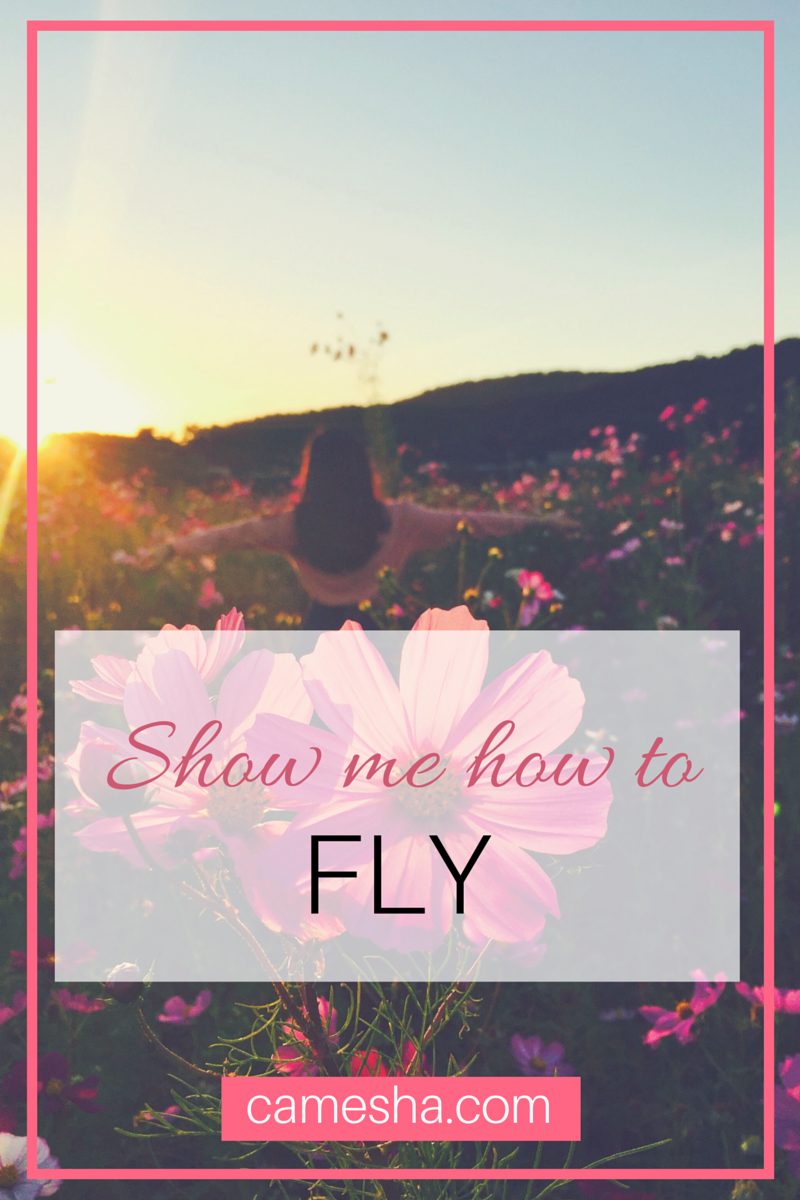 I don't know if I've always been this way. As long as I can remember I've been a quick thinker. Quick on my feet and also quick in terms of the amount of thoughts that flow through my head. I have passed that on to my son. There are always a ton of things going through our heads. Most of them creative. He draws. I write. He has big dreams. I do too. Some have unfolded right before my eyes. Others, I'm still in the trenches with. It's the process.
Hearing the dreams of my kids makes me smile. The things that roll off their lips while they ride in the back seat to our next destination make me think. My daughter put it all into perspective the other day. We were listening to their favorite Kids radio station. There was a story about a fairy who couldn't fly. She couldn't fly because she was scared. So she'd never even tried. My daughter wanted to know if she could fly. She wanted me to get her wings to see if she could fly. I asked her if she thought she could fly and she told me she'd be scared. Then she said she wanted me to get wings so I could show her how to fly. When she saw me fly she wouldn't be scared anymore. I almost cried. Seriously. Instead I smiled. Hard.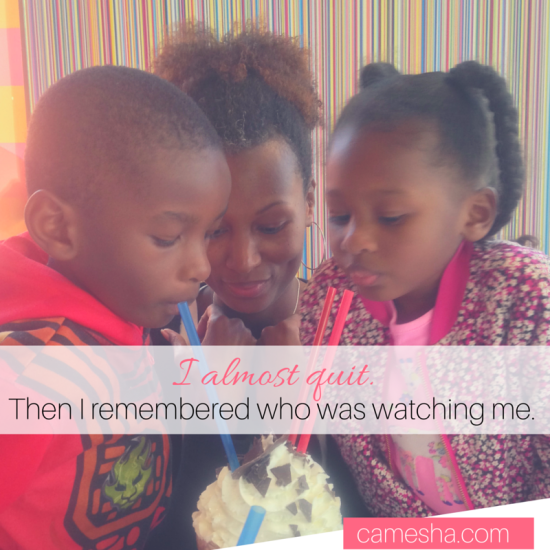 My baby had just summed up the whole idea behind this blog. The whole idea behind how I see myself as their mom. I push so hard at these dreams in my head. I try not to let things just sit on the back burner or wait for someday. It's not only because I want to accomplish these things. Yes, that's part of it. The other part is that I know who is watching me. If I put on wings and show my kids how to fly without fear. How much easier will it be for them to strap on their own wings and soar?!