What's your number one goal right now? What's the thing that you just have to get done? It could be anything really. Smaller goals are the ones we like. They're easier to check off the list. It's those bigger ones that give us problems. The big goals intimidate us, they scare us and they seem straight up overwhelming. Those are the goals that stay on the list for way too long. I have a few of those myself. My big one is my second book.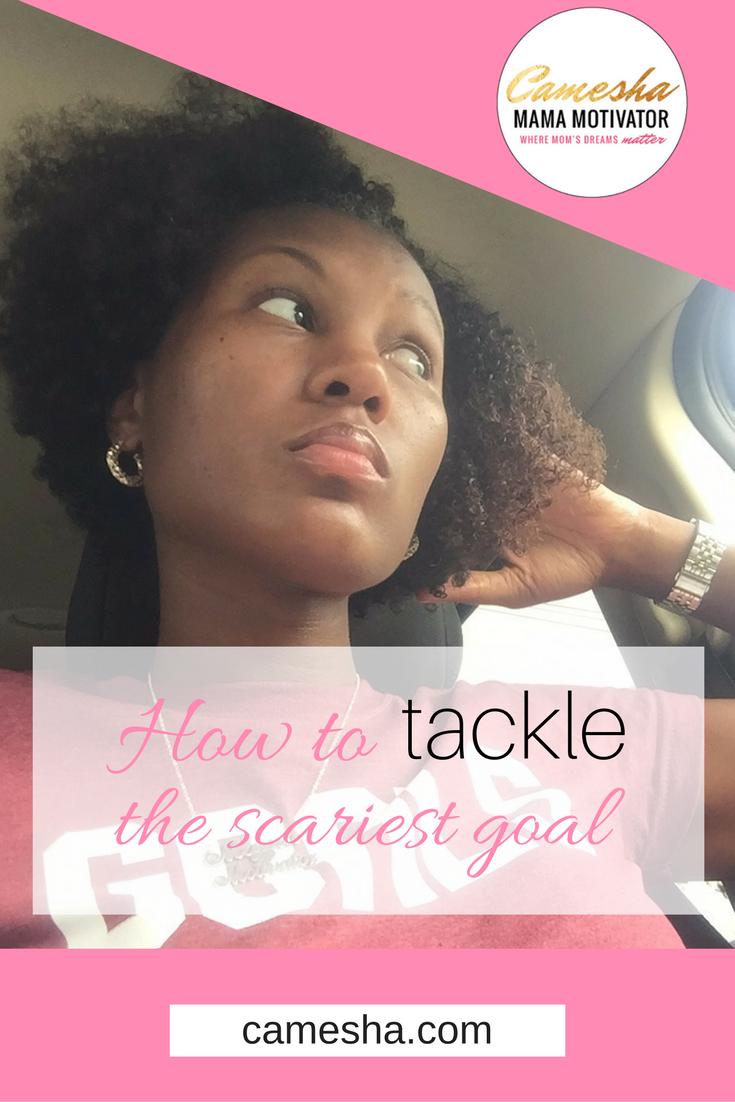 I have been working on it off and on for way too long now. It's easy to find reasons to put it off. There are so many other things to do. I have to write a post. I need to finish something for a client. I need to work on something with the kids. These things are all important. How important is my book though? I hadn't been making it a priority at all. I'd peek at it now and then. Add somethings and then get overwhelmed by it all. That's when I'd move on to other things. I'd justify it because the other things needed to be done to. Do you do this with any of your dreams/goals? Do you find a way to move it further down the list because, honestly, it intimidates you?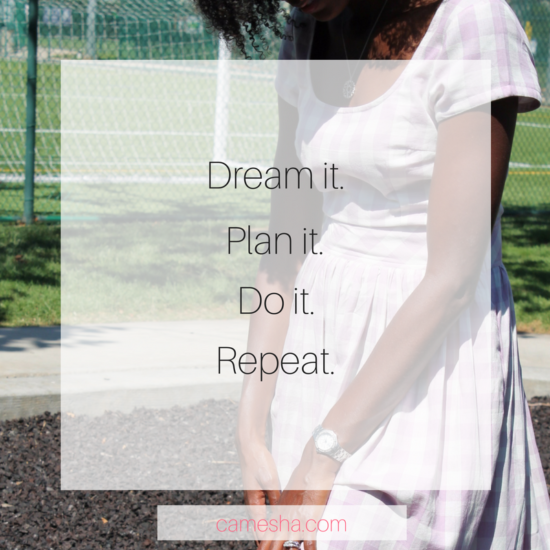 Well, today I'm putting on my big girl pants and pulling out the planner to write down time for my book. I need to at the very least have it on the schedule. I've learned that for me, writing it down makes it real. If it's not on my list in ink, I have a hard time getting it all done. I'm going to be intentional about making time for my book because it's a dream of mine. Dreams deserve room to come true. Setting the intention to do it is one thing. Keeping myself motivated along the way is the next step. If you're stepping out there with your dreams in your hands, here's a few quotes to take with you to keep you motivated and remind yourself that you can do this.
If you were able to believe in Santa Claus for 7 years, you can believe in yourself for 5 minutes.
The first time I read that quote, I literally went "duh". It's such a simple idea but it's true. We believed in things and ourselves as kids because no one had told us otherwise.
Know that you're worth it. 
Worthiness is another issue that comes up for us as moms. We pour so much into our families and we forget that we're worthy of the same things we give to them. We tell our kids they can be whatever they want and to never stop dreaming. Pssst… the same goes for you.
The fire within me burns through all blocks and fears. -Ashley Turner
I was meditating last week and this was the affirmation repeated over and over. It's a powerful image of the dreams and desires burning IN us and burning THROUGH our fears.
A flower does not think of competing with the flower next to it. It just blooms. 
There will be other people doing more than you. There will be people who are further along than you. The goal is to focus on you and and being the best version of YOU.
What big goal is on your list? What would keep you motivated to see it through?