Most of us really don't like Monday. It's like we really hate to see it coming. The weekends aren't long enough and then here comes Monday to put an end to ALL of the fun. I changed my perspective on Monday and it made all the difference. As with anything, it's all in how we look at it . I'm convinced Monday gets a bad rap!
When I was working full time, my Monday got better when I got a job I liked. I was surrounded by people I liked and that were friends. So Monday became the day I got to hang out with my friends again. I know, I was lucky. That is so not everybody's reality.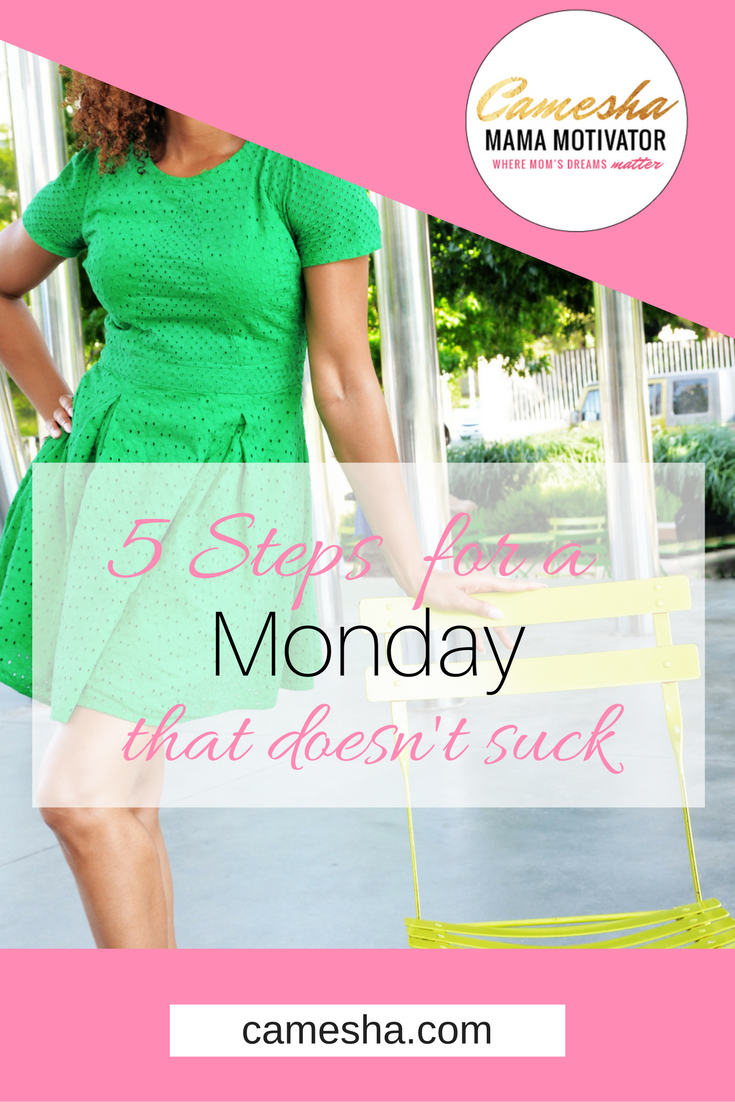 Being at home with the kids and working from home puts a whole other spin on things. The thing that hasn't changed though is that I'm doing something I like. I'm with my kids (when they're not in school) and when they are in school, I'm working on something I believe in. It's a winning combo. Again, I feel really blessed to be able to do something I'm really passionate about. I think that's the thing though. It really makes a difference when you like what you do.
When I was working in television, I did so because I loved it. It's was a part of my career plan and to have made it a reality felt like a gift. The same with where I am now. I planned to be with my kids and grow my blog/biz. None of the things we really want just happen though. There have to be plans and there has to be work. To be clear, I have definitely had my share of "ugh, Monday again" jobs. Most of them left me feeling like that, actually! LOL That's what makes it even sweeter when you get to do work you love with people you like.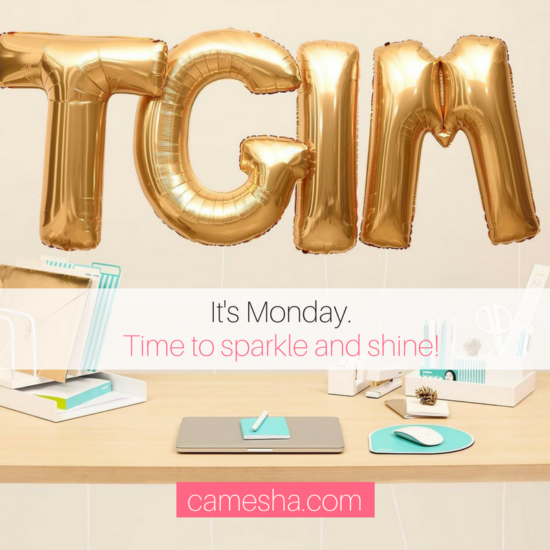 If you're working on your situation so that Mondays are your jam – try these to get you over in the meantime:
Plan something that you look forward to – workouts at the beach, a lunch out, meeting a friend for coffee
Prepare so that you're not rushing. Prep clothes and meals the night before – yours and the kids
Meditate: the calm of it sets the tone. How the day starts kind of sets the tone for how the day will go
Don't check email. I don't like to borrow any trouble before I need to. If things are blowing up at work, I don't want to know about it the night before because it messes up my rest. If I'm not rested, I'm no good to anyone at work or anywhere else. May as well get some good rest before having to face all that Monday has to offer – good and bad
Plan as much of the week as you can. Having some things in place helps to feel more put together. Things will come up, but you can handle them as needed. Having my days planned helps me to feel less stressed.
I think the key here is to find a way to do something you love. Or find something you love about whatever it is that you do. Because, the truth is, whatever it is we do for work takes up a lot of our time. We might as well feel like it's worth the trade off, no?
What do you do to get ready for the week ahead? Are you on the TGIM (Thank Goodness It's Monday) bandwagon?