Everybody has a talent
Everybody has something to give
All of us has something we're good at
All of us have a gift that makes us
Special and unique
We hear it all the time. It's repeated over and over again to remind us of what we're capable of.  Everyone has a special something – a talent. My kids love that song on Yo Gabba Gabba. OK, I really like it too.
But what if your talent is you being  really good at continually and successfully getting in your own way? Yes, that can be a talent. If it's something you're good at, and makes you special and unique. It qualifies as a talent. Don't look at me like that. I'm just telling you what Yo Gabba Gabba says.
It's no secret that we've all been guilty of it at some point. Along the way there's been something that we've really wanted to do. The problem could be a little voice in our heads saying all sorts of things that we choose to believe. When it comes to something we really want to do, we can tell ourselves a million reasons why it won't work. Suddenly we're convinced we're not ready or you can't do it or any other "reason".
You wanted to start a blog but coming up with a that "perfect" first post was too much pressure and you're still tweaking it – after a few months.
You spend all of your time planning for what you really want to do instead of doing it (guilty!)
You're super talented but hold on tight to the thought that you're not good enough. You are too hard on yourself. Ms. Perfect, anyone?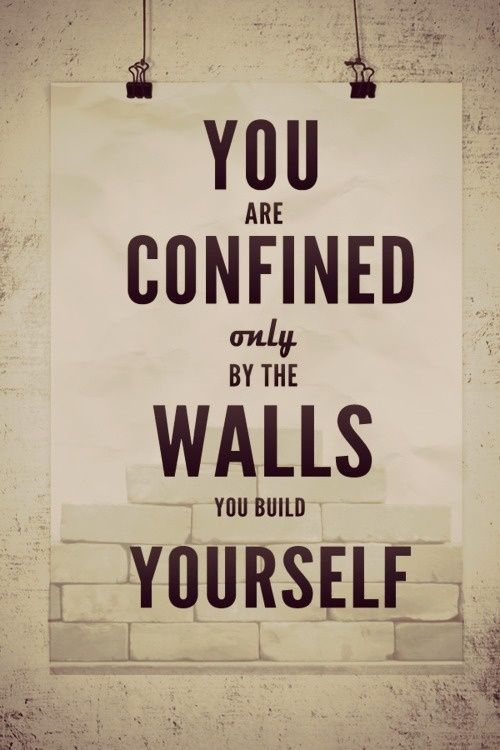 via
So how do you shake all of that?
First, allow me to give you permission to tell that little voice to kick rocks! Yup. Do that.
Next, watch what you do. What I mean is, watch yourself like you'd watch someone else. Why? It's always easier to see where other people could do things differently. Turning that eye on ourselves helps us to see what we're doing and where we could be switching things up. We'll start to notice the habits that make us our best road block. Change those habits. Get closer to what we want.
Decide what success looks like to YOU! It's not the same for everyone. For some people success means lots of money and power. For others it's all having a family that's thriving. Just because success looks different for you doesn't mean it's wrong. Work toward your own level of success and don't let others re-define that for you.
Give up on perfection. Pssst… it doesn't exist anyway. Don't kick your projects or ideas to the curb simply because they didn't come out "perfectly".
Do you have a no-fail tip for getting out of your own way? Share in the comments.