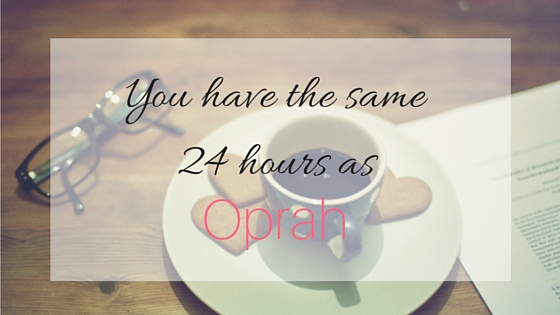 A friend posted, "I need a 32 hour day, 24 isn't enough." And man can I relate. It's easy to feel like you're always running out of time. Being over-scheduled is one thing, but with kids it can be anything. Yes, they have activities and homework and who knows what else. Throw in anything that you'd need to do or like to do for yourself, it's easy to run out of time. A 32 hour day is totally up my alley. It's not happening though. Instead, I try to make the most of the 24 I get. People like to say things like "you + Oprah get the same 24 hours". While that's true, she also has people and no kids! I'm working on getting "people". Until I do, here are 5 ways to get the most out of your 24 hours. You know, until you get a team of "people".
Planning:
Planning works ev.er.y.time. I don't always pull out my planner to set the intentions for my day but I do find some means of making plans for the day. Many days, I just use the notes in my phone to list my "must do" items for the day and I also include the things that would be "nice to do". As long as I get through my "must do" list, I feel like I've done something with my life.
Preparation:
Also getting things ready ahead of time is a HUGE help. In the mornings, I'm on the run with the kids. So, everyone showers the night before and I pull out their clothes for the next day at night too. I make sure all backpacks and my laptop bag are ready to run out the door too. It helps to take some things off my plate so my morning doesn't have to be so crazy.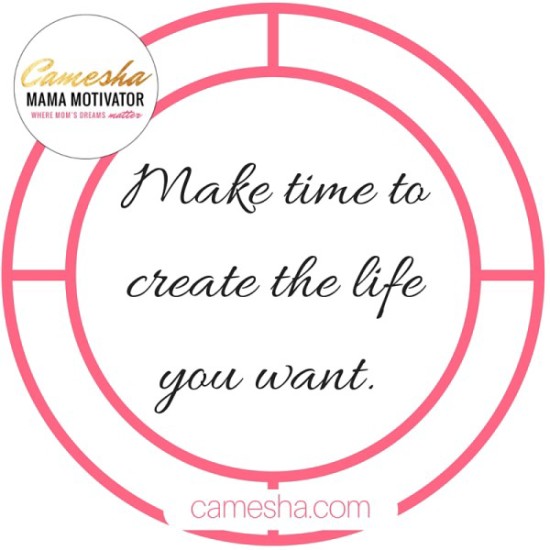 Focus:
I try to stay focused on what my goals are for the day. Trying to do any and everything else doesn't work. Trust me. I've tried. When I try to do a little of this and a little of that, I get absolutely nothing done. When I focus on one thing at a time, I totally rock it out. As a recovering multi-tasker, this is hard.
Wanna put these tips into practice? Download this quick checklist to see where the heck all of your time is going. 
Say no:
There's a lot that I want to do. Seriously, the list grows everyday. Still knowing when to say nope is crucial. I can't do it all (even though I think I can) and until I get those "people" we talked about earlier, I'm going to have to table some things until I can get to them without spreading myself WAY too thin.
Television + internet:
So, TV… it's good. The internet is crazy addictive. They are both black holes! Getting sucked into too much TV has left many a project half done. The same with all of the goodness of the internet. I try to narrow down the number of TV shows I commit too. Right now there are about two. Outside of that, I let the DVR take over so I can watch things when I have time.
Those are my secrets for making the most of the day without completely losing it and without Oprah's people. How do you squeeze the most out of your day?