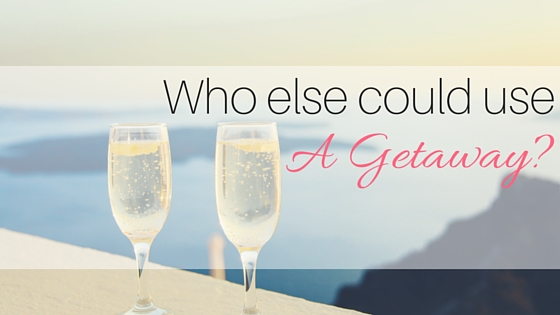 There's always a trade off. In every situation there's something you give up to do something different. It's not a bad thing, it's just how things are. If you want to be a dancer, there are commitments you have to make and things you can't do to make your goal happen. If you want to work out every morning, you're probably going to need to get up earlier to make that happen. No?
In my case, I moved across the country for career goals and that meant leaving my family in the Midwest to live in Los Angeles. It's a big trade off. I see my family a few times a year and that works. It got harder when I got married and started a family. I really see the support I'm missing when it comes to being so far away from my family. But, it's a choice. My husband and I moved here for work and because we're away from family we know the family we have here is the one we create. That's our children and our closet friends.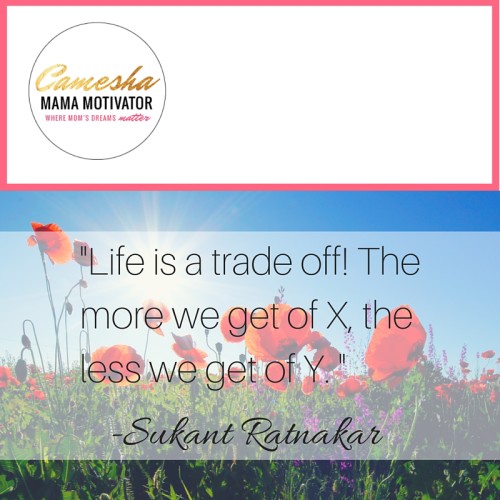 Still, there's the void of grandparents and cousins. My kids are missing out on that. We do as much as we can when we visit family to make sure they see and get to know as many people as possible. That will also mean more trips back to the Midwest. We're good with that. My husband and I miss out on some things too. One of them being alone time. Aside from the occasional date night, we don't have much time alone. A lot of my friends think we should be crazy since we don't get a lot of alone time. The thing is we feel like it's what we signed up for. We don't trust a whole lot of people with our kids. The ones we do trust have families of their own so we don't want to just throw our two in the mix with what they already have going on. We know we don't have many options so we don't focus on what we could be missing.
Then there are the times I talk to friends and they mention the getaways they take with their hubs. We haven't had one of those since before our son was born. He just turned 6. Leaving our kids in the care of someone else overnight hadn't been something we'd considered. It feels like too much to ask of someone. That's where family would come in handy. You can ask family (grandparents) to do things that you wouldn't ask your friends.
So, we made a plan. My parents usually visit around the holidays. This year I talked to them about coming for Thanksgiving instead of Christmas. The kids were out of school that whole week and they could spend lots of time with my parents. During that week, my husband and I hit the road for a mini-vacay.  We took some much needed time to just be us. My parents got to be the doting grandparents that they want to be up close and personal with our babies. It's a win-win! We enjoyed a few days in Solvang, CA with beautiful art, good wine, and yummy food. Bliss!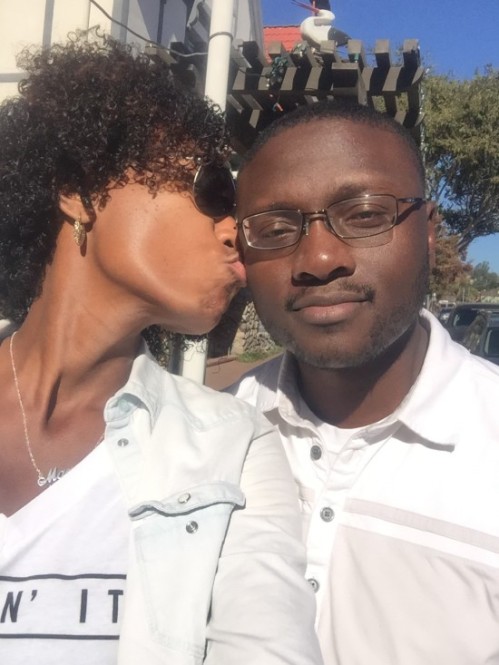 There's always a lesson. This time, I felt like these were things I already knew but needed to be repeated.
It doesn't have to be impossible. Whether it be a getaway or a best selling book, what you want doesn't have to be impossible.
Focus on what you have while working on what you want. We never considered what we could be missing by not having occasional getaways because they weren't an option. When we determined that there was a way to make it work (both parents retired, kids are more independent) we made it happen.
Have a plan. It's easy to say what we want. The hard part is coming up with a plan and seeing it through. We tend to look at all the things that could go wrong and forget to look at what could go so right.
I'm sure we'll get a few more getaways in now that we've done it and it all went well. It may turn into something that we put on the calendar every year. If my parents actually move here (like they want) then we could definitely make this happen more often. Until then, we're happy to focus on all we get to do instead of what we could be doing.