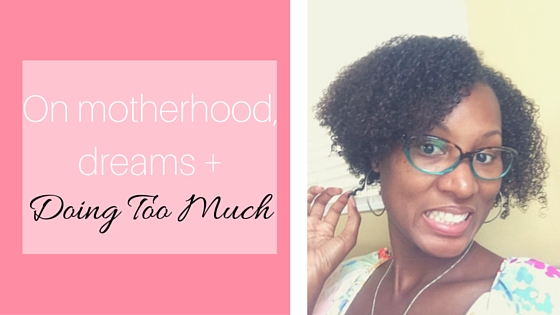 "You can absolutely have it all, just not at the same time."
I'll never forget when my former network President told me that. It was a piece of advice that rings more true for me today than when I was working for her. She was the President of the TV network I worked for and she was a mentor for me at one time. She's also a wife and mother of two and had navigated the crazy world of TV while trying to balance her family life. Her kids are older than mine and when my family started growing she stressed spending time with my babies to me. That was right around the time I made the decision to stay home with them. Her advice was right on time and she didn't even know it.
Now that I'm at home and spending time with my babies, I've stepped into another dream. Being with my kids is part of that dream. So is building a successful brand. That's where her advice comes into play again. Building a brand can be all consuming. It's easy to get lost in the work and lose track of time because this is something that I'm passionate about. The ideas start flowing and I find my groove. It can be hard to step away from the computer. As passionate as I am, I can get lost in it all. The thing is, when I made the choice to be here it wasn't about my business, it was about them. I'm very passionate about what I do and I'm that much more passionate about my kids.

So, where's the balance?
About a week ago, I had this conversation with my husband. I decided to pull back from pushing so hard at my business. It was taking a toll on me. The whole idea of burning the candle at both ends was becoming my reality. I put this pressure on myself to perform. I felt like I had to produce full time for my business while also being super active, present and involved with my kids and husband. Yeah, it's a lot. Some people seem to be able to pull it all off seamlessly. I'm not one of those people. Even with my best efforts, things don't always come together. I'm creating a course, rolling out an app, in the beginning stages of a second business and outlining a book. It's called #teamdoingtoomuch. So, I'm slowing down.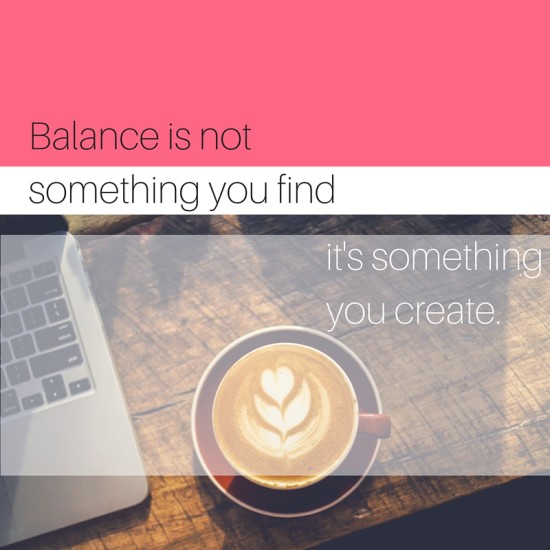 To be the type of mom I want to be, I can't go full speed ahead with all my business goals. I have to pace myself because I left my corporate career for this time with my family. What's the point of being at home if I'm working as hard as I was when I was away from home? The whole point was to have more balance. Being at home is a blessing. I wanted it for so long and it wasn't possible. Now that it is, I choose to #respecttheblessing.
So I pace myself. I take the time to complete a project without giving myself such strict deadlines. I take the pressure off myself to do more than humanly possible. Because, yeah, I am human. I'm not only passionate but driven and slowing down isn't easy. It has been a breath of fresh air though. It has been a relief to give myself permission to chase my dreams, my way. I always encourage others that baby steps are still steps but I wasn't allowing myself that same freedom. Crazy, right? Lesson learned.
What's your mamahood struggle? How are you creating balance?