My kids and I spend a lot of time at the park. Especially during these summer months. It's pretty much a necessity for them to burn off some of their non-stop energy. My daughter's favorite thing to do at the park has always been to swing. I should say, her favorite thing to do is have someone (aka me) push her on the swing with no end in sight.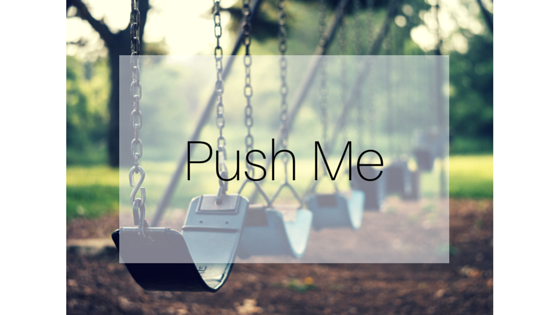 We were at the park recently and immediately she runs to the swing. She hops on and excitedly says "push me, mommy!" No problem. On the first push I hear "push me high to the sky! Mommy, I wanna go to the sky!" I tell her, I'm pushing and she'll get to the sky in a minute. She's not having it and start repeating, "I wanna go high, I wanna go high, Mommy!" I'm trying to explain to her that we have to build up to that. You don't just hop on the swing and start flying. Adult logic to a three year old doesn't always work. She's not hearing it. Immediately once she's swinging she thinks she needs to be touching the clouds – from the first push. Her little demands to go higher right away got me to thinking about life. Seriously, this is how my brain works. Everything works its way into a life lesson. Yup.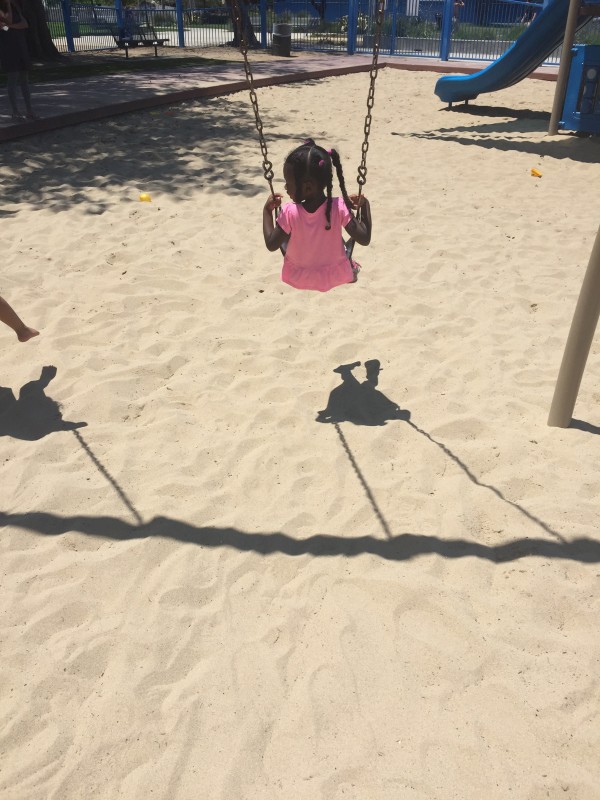 When it comes to the things we want, how many of us want it high, up to the sky, right now? *Both hands raised!* I think we all get like that. When you see the goal and you can imagine how good it feels. Or you remember what it felt like last time you reached your goal. You want to get there ASAYesterday! Nobody has time for the gradual build up!
That's all fine and good if we're willing to do the work. When your goal is only reached by someone else's effort you've got a few choices:
Be patient. We all know nothing happens overnight. That doesn't stop us from wanting it though. If your goals are dependent on other people, sometimes you have to just wait. Though what you want is a big deal to you, it may just be more work for them.
Find an alternate goal. My daughter loves the slide! I think she likes the speed. She could easily mosey on over to the slide where she needs no help at all instead of complaining about the speed of the swing. If you can find a work around to get what you want without waiting on someone else. Why not? There's always another way. We usually just need to look for it. Your GPS offers alternate routes for a reason. There's always more than one way to get what you want.
Figure out how to get there on your own. When it comes to my daughter, she is totally fine with me working my arms until they are about to fall off. She's perfectly content to sit there and enjoy the ride – as long as it's going to her liking. I'm working with her on using her legs so she can go "high, up to the sky" without my arms! While waiting for help from someone else, what can you be doing to help the process along? Is it time to use what you already have to get closer?