For this "Motivated Mama" interview, I talk to a college classmate. She's building a boutique while raising a family. She shares some of the joys and struggles that come with really going for your dreams. It's not easy, but surely worth it.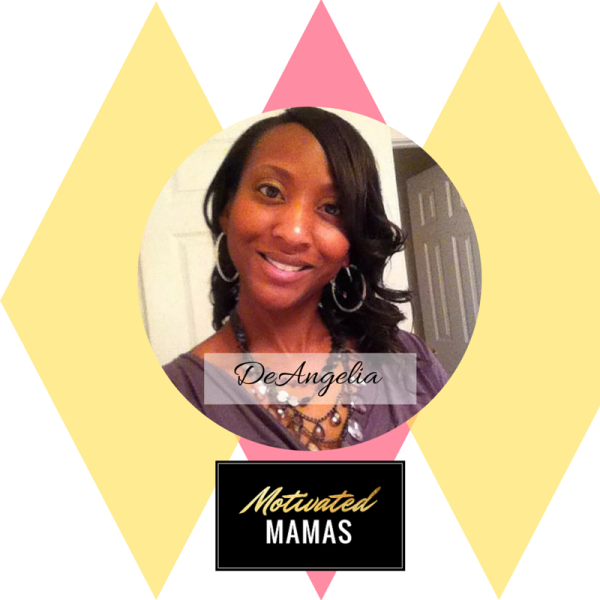 Camesha: Tell me about your passion.
DeAngelia: My passion is simply to help girls and women of all ages realize and express their inner and outer beauty through fabulous fashion jewelry and accessories. I started my company, Pink Sugar Boutique, LLC in November 2012 and since then we have strived to put the exclamation point in fashion statements of our customers! We offer fun shopping experiences at our "Sip & Shop" events as well as our in-home party and community events. I am truly gratified when I can be a part of helping people feel good about themselves and how they look. Accessorizing is something that I have always enjoyed. As I see it, no outfit is complete without fabulous jewelry and/or accessories.
C: How did you discover your passion?
D: As a child, I was not what society would call a pretty girl. I was extremely skinny and wore really thick bi-focal glasses. Some days I did not feel very good about myself. However, being the daughter of a true southern lady, I was taught to always take pride in my appearance and to hold myself in high esteem. As I became an adult, I discovered that beauty begins within and is then expressed through our outer appearance. These concepts became the framework for my company.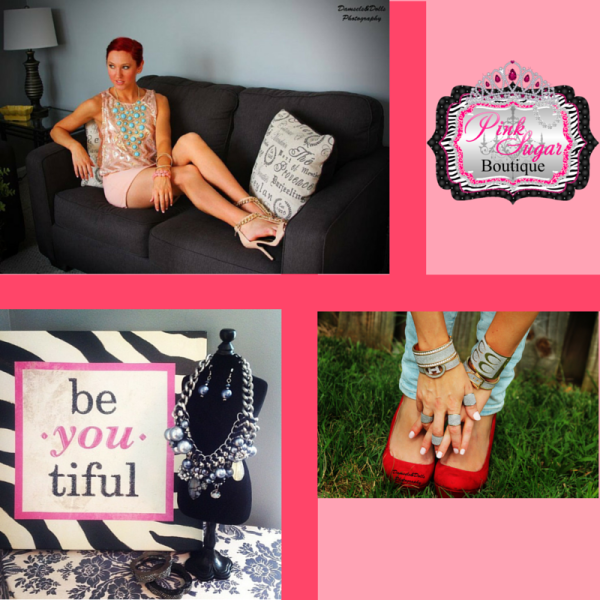 C: Why is it important to you?
D: It is important because I believe it is essential to view ourselves as beautiful and valuable. Once we do this, then those qualities are reflected in our outer appearance. It is also important to me because I am raising two children to be bold, confident and to take pride in their appearance.
C: As a mom, were there challenges in pursuing your passion?
D: Yes, there were and still are challenges with pursuing my passion.
C: If so, what were those challenges?
D: There were several challenges that I faced as a mom pursuing my passion. One challenge was leaving the comforts of my career in higher education. Another challenge was questioning whether or not this is a career that my family or I would be proud of long-term. And finally, the biggest challenge has been finances (home and business).
C: How did you overcome your challenges/obstacles?
D: I constantly work at overcoming these challenges daily. Each day, I strive to be more creative and think outside the box as it pertains to marketing and expanding my business. Because the first couple years of starting a business are difficult and lack reward in the area of profit, our household finances had to be restructured in order to maintain a comfortable lifestyle. When business is slow, I often consider returning to my career in higher education, but my wonderful husband always reminds me that doing so would force me to run Pink Sugar Boutique on a part-time basis and that I will never be fully content unless I am pursuing and living my passion. I truly believe that we are at our best when our loved ones are proud and supportive of our endeavors.
C: What do you think it does for your children to see you go after what you want?
D: My daughter is only two years old, so she doesn't understand the importance as of yet, but my son, who is 12, has a great appreciation for what I do. He gets opportunities to help setup for my events and he is most impressed with my title, Owner/CEO. I am proud to be in a position to leave a legacy for my children to pursue and live their passions.
C: What would be your advice to other moms who are on the fence about pursuing something they are passionate about?
D: My advice to other moms would be to go for it! We as moms oftentimes suppress our personal wants and desires for the sake of our families. However, if you are truly passionate about something, the desire to pursue it will never go away. I would also encourage them to try their passion on a part-time basis first. This will allow them to gauge whether or not it's something that will sustain them on a full-time basis. Lastly, I would advise them to establish a mentor or trusted source in their area of focus. The knowledge and resources that you can gain from an effective mentor is extremely valuable, especially in the early stages of business.
Just for fun! 
C: Most hated chore on the household chore list?
D: Laundry by far is my most hated chore!
C: Name one thing you're really good at.
D: I'm really good at interior decorating.
You can find out more about the boutique here and find them on Facebook! 
---