This month is a busy one in our family. July 6th was our daughter's birthday. She turned 3. Today is our wedding anniversary. It's been 8 years. Time flies! There's something to be said for marriage and kids that changes you. For the better. Both hold up a mirror and show you the beauty + flaws of who you are. It's not always easy to look at. We have choices though. We can see the good stuff and celebrate it and see the flaws and know what could use some work.
One big thing I've learned is my need to be a perfectionist has slowly packed it's bags and walked out the door. I tend to like things "just so". Whether it's personal or professional. I like things to be put together.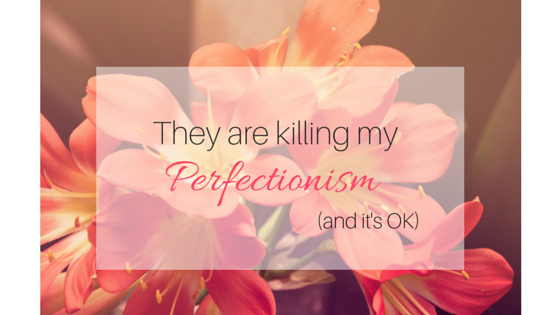 My kids are helping me get over that whether I want to or not. I don't strive for them looking perfect in every picture or play date. They are kids. I want them to look like kids not little moving mannequins. I can try to make their meals all pretty but they just want to eat. My kids have taught me more and more that it's really about the goal. What's the goal of what you're trying to do? Do what you have to do to get there. If you have time to make it pretty along the way – great. If not, be good with just getting stuff done. They are killing my perfectionism! Here are 5 reasons I'm totally OK with that.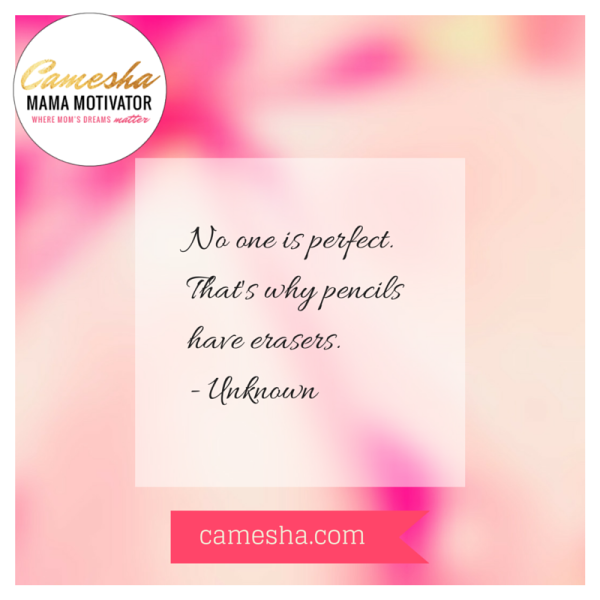 1 – Honestly, sometimes perfectionism is just a pretty way to say procrastination. It's easy to say things "aren't quite right" so you can't move forward. Are things ever perfect, though? Life has its perfect moments but for the most part we need to just move forward with what we have and see what happens.
2 – I'm happy to be shedding the perfectionist side of me. It's too much pressure…no one and nothing is perfect! Once you accept that, it's a whole new game.
3 – I was researching thoughts about procrastination and came across this phrase "stagnation of growth" Ouch! It's true though. Trying to be perfect can leave you stuck! Instead of being done with one thing, growing from it, adding to it or moving on… you stay stuck trying to make it "just right".
4 – The perfectionist plague can mean that you're just not as productive as you could be. Tweaking the same thing over and over kinda gets in the way of other things.
5 – When it comes to the being perfect, It really can just be more work – that's not even needed.
Sure there are upsides (to being a perfectionist) like attention to detail. But for me the downsides stand out.
What do you think? Are perfectionism and procrastination related?