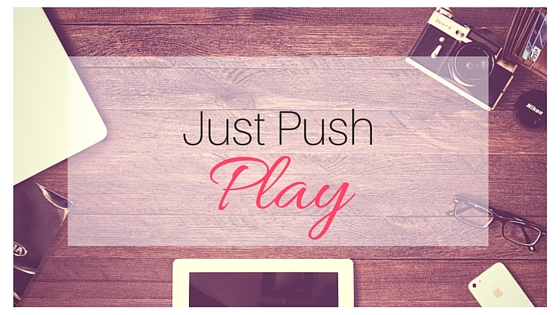 This week is special for me. I'm stepping out of my comfort zone and doing something I've never done before. I have been putting off being in front of a camera forever. I've had a ton of reasons. It went from me being nervous to me just not wanting to do it. I figured if I did it, it had to be perfect. I've spent my career producing television and wanted to produce the heck out of a vlog. Never mind that I don't have an editor and professional equipment at the ready like I did at work. Just push play to check out my first (but not last) vlog! Whoot!
Movie on 8-24-15 at 3.25 PM from Camesha Gosha on Vimeo.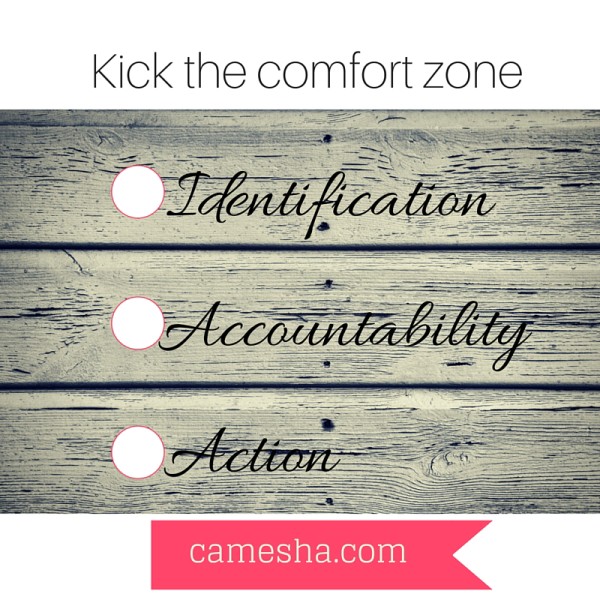 1. Identify the fear. What is it you fear doing and why? Is it holding you back in some way? If it is. All the more reason to conquer it. If it isn't, all the more reason to conquer it. See there's no out here. Once you figure that out you're halfway there.Time to push through it.
2. Tell someone that you plan to do something about it. There's that whole accountability coming into play. If you tell someone, they're bound to ask you about it.
3. Just do it! You've figured out what it is, why you're not doing it. What it's costing you and what it isn't costing you. Now do it.
In the comments, I want you to tell me what it is you're going to do. Tell me one thing that you're going to do that's totally out of your comfort zone. I wanna know.