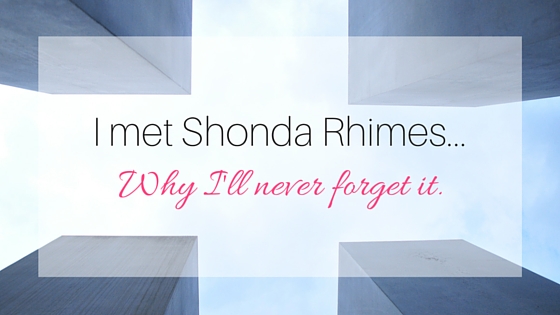 Not long after making the move to Los Angeles, I was trying to get my foot in the door of the entertainment industry. I was had joined a number of organizations and had met people who worked behind the scenes. Those connections landed me at an event with Tia + Tamera Mowry (beyond sweet ladies) and Shonda Rhimes, among others. Tia + Tamera spoke in unison often and were very down to earth and gracious. Shonda was bit more closed. Not in a bad way, but kind of shy. It's understandable. Everyone wanted to talk to her. Grey's Anatomy was everybody's favorite show and people were coming up left and right to tell her about it. From the outside looking in, I was overwhelmed for her. Still, she was nice and made sure to speak to us all.
The other day, I was reading O Magazine. I think it was her "what I know for sure" feature. It was a small article about Shonda Rhimes. She's come a long way from when I first met her. She's pretty much taken over TV with all of her super popular shows. On top of being a mom (of three), she's got three big shows and more on the way. I can't even imagine what a day in her life looks like! Meeting her made an impact on me as a woman trying to make my way in an industry where she was already making waves. It was a look at what was possible and encouragement for me to keep pushing. I did. It paid off.
In the article, she talked about being an introvert. That totally made sense based on my meeting her. We have that in common. 🙂 She also talked about her new book that was inspired by her "year of yes". She decided to say yes to every unexpected invitation offered to her for a whole year. It opened up a new world and made a huge impact in every area of her life. Her book, the Year of Yes is about that experience.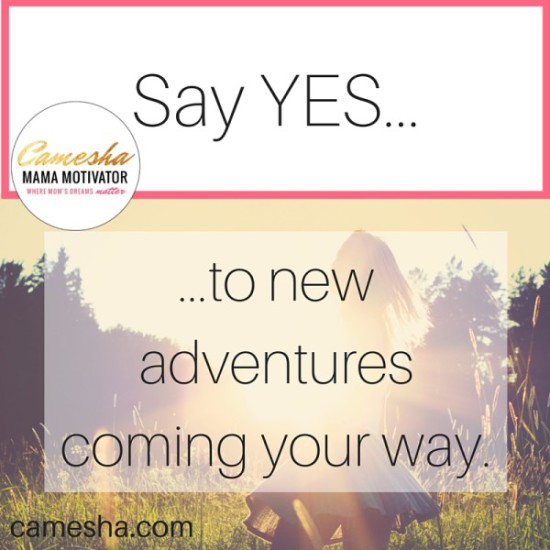 That's kinda how it all starts, right? The whole road to happiness really starts with one yes. The first yes is a big one too. Saying yes to being happy is what gets the ball rolling. I've been saying yes to a few things myself. From a vlog and a webinar to a haircut.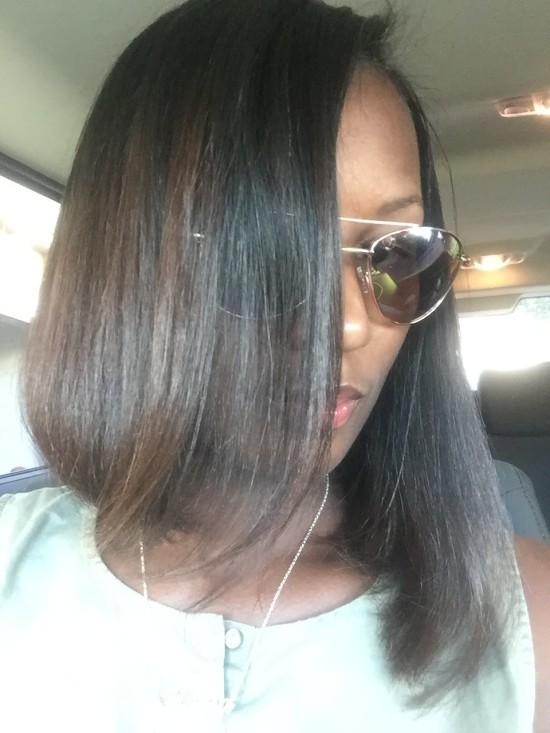 I've been trying new things and feeling lighter for it. I've talked to people who are terrified of being in front of the camera who are jumping on Periscope after reading about my vlog experience. That's the other thing about saying yes, it's contagious!  One small yes can be just the thing to convince someone else to make a big leap. It also helps you realize that you may have been missing out on some things along the way. I've been inspired to continue to say yes to things that turn my stomach upside down with nerves! It doesn't just have to be things that scare us though. Just saying yes to a new experience can be a game changer. It certainly was the case for Shonda Rhimes. Me, too.
Tell me, what was the last thing you said YES to?