If it seems impossible, I seem to be drawn to it. If it seems like it may be just out of my range in any way, I really want it. I've always been that way. I've always wanted the things that people feel are lofty. It's not so much the material things it's the crazy, out there goals.
While I've always been a big dreamer, I was also seriously guilty of holding myself back. I would let opportunities pass because I would freak myself out based on "what if?" I would think what if the thing I want really happens. It would scare me and I wouldn't act. I finally learned to let go of my "what if's?"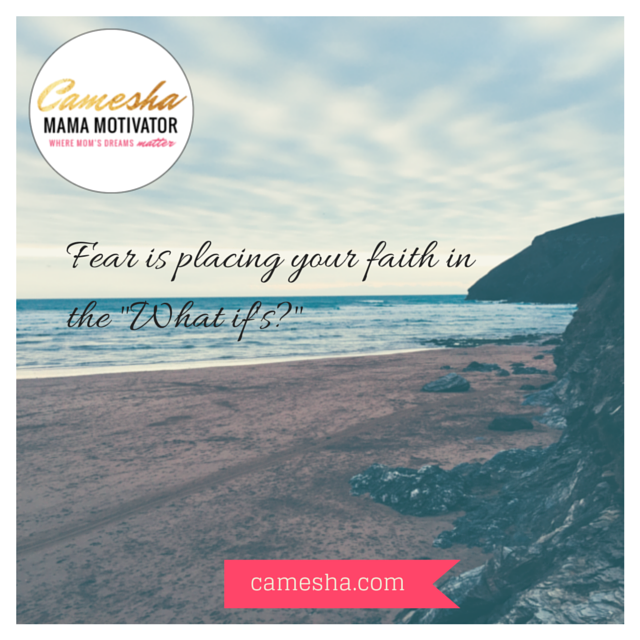 I finally started to see things differently. Not going after things you want doesn't serve anyone. Not your kids, not your spouse and certainly not you. When we have ideas and aspirations that we kick to the curb somebody is missing out. Those somebody's would be you, your kids, your spouse and the countless people you would have touched had you gone after it.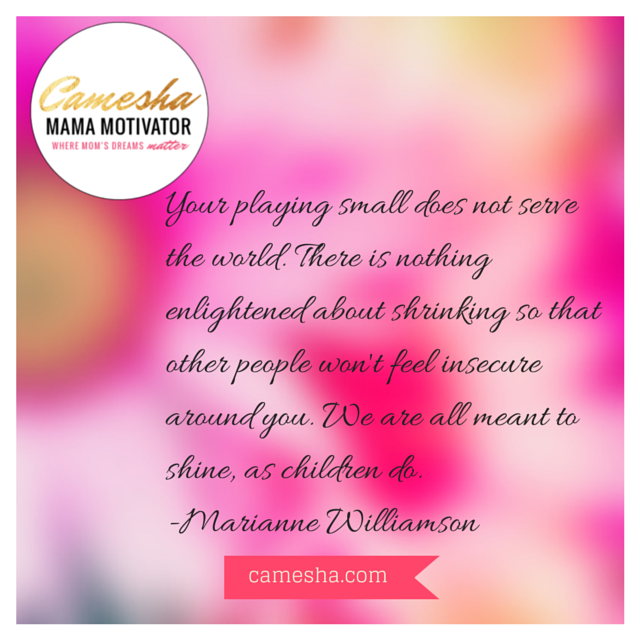 Letting the "what if's" take over was my weakness and kept me playing small. Here are some ways we cheat ourselves by playing small.
Waiting to be asked – Waiting to be approached about an opportunity Instead of taking the leap creating an opportunity or even making interest in the opportunity evident. If someone can help you get closer to what you want, speak up so they know you want it.
Letting fear win – This is where the questions and inner critic kicks in with all the reasons it won't work. I think the inner critic pretty much is the protector of the comfort zone. The thing is, all the good stuff is outside of that space. Ignore the inner critic. When it tells you all the reasons why it won't work, tell your inner critic to prove it! In the meantime, you keep pushing.
Someone makes a joke of your dream – If the inner critic doesn't get you, the outer critics might. It's so important that we share our dreams with the right people. Everyone won't be on board and will convince you that you can't do it because they don't think they could do it.
You go after it but while in pursuit you hear more no's than yes's – Rejection is a beast. Hearing "no" too many times will discourage anyone. Sometimes we're asking the wrong people. Sometimes we're simply asking the wrong questions. Find an alternate direction, shift your sails and keep moving.
Have you been guilty of playing small? In what way?