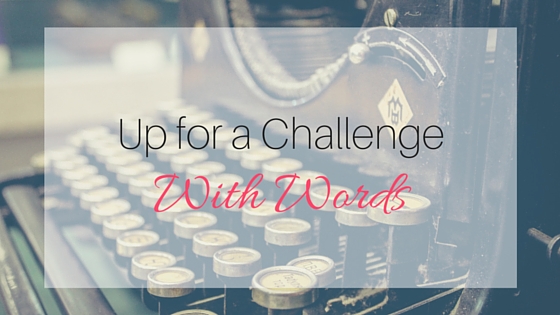 Eighty percent of most people's thoughts are negative.
I read this recently and was floored! That's huge!
If you've been around here for any amount of time you know how I feel about words. I am a writer, so I'm a bit of a word nerd anyway. My love affair with words goes deeper than that though. I believe very strongly in the power of words. I tend to be very careful about the things that I say AND the things that I think. What we think about tends to make its way out of our mouths at some point. For that reason, I regularly shut down any negative thoughts I have about myself and others. The same goes for the things I say.
Instead of talking about all of the things I can't do or all the things I don't want, I try to focus on the things I do want and the things I can do. It's a simple thing, really. The simplest things really do make the biggest difference though. If we're trying to lose weight, simply giving up soda makes a huge difference. So when we're focused on living our best life, why wouldn't taking limiting words away have a huge impact?
I was scrolling Facebook a few weeks ago and my buddy BernettaStyle issued a challenge. She and her friends had made a promise to commit for 30 days to get rid of negative words. She then issued the challenge to her FB friends who wanted to join in. Of course, I was all for it.
They say that it takes 21 days to make something a habit. It we give ourselves 30 days we should be well on our way to inviting loads of positivity into our world. I'm down for that! Some of the things I've focused on kicking to the curb are "I can't" and "I don't want". Instead of thinking of what I can't do I'll focus on what I can do and what I can learn to do. Instead of talking about what I don't want, I'll spend my energy working for what I do want – for 30 days!
We all know small changes make a big difference. Let's make this small change together. You in?
What small changes have made the biggest difference for you?