How many times have you heard a mom say, "I'm just trying to balance it all!" Whether it's a mom who works outside the home or a SAHM – we all have the same story. Everybody is searching for the balance. Well, here's my newsflash – it ain't happening. I'm sorry. I know it's that carrot that's dangled in front of our faces and we chase it non stop like a hamster on a wheel. It's time to stop. For real, girl. Hit the brakes and stop. I gave up balance. You should too.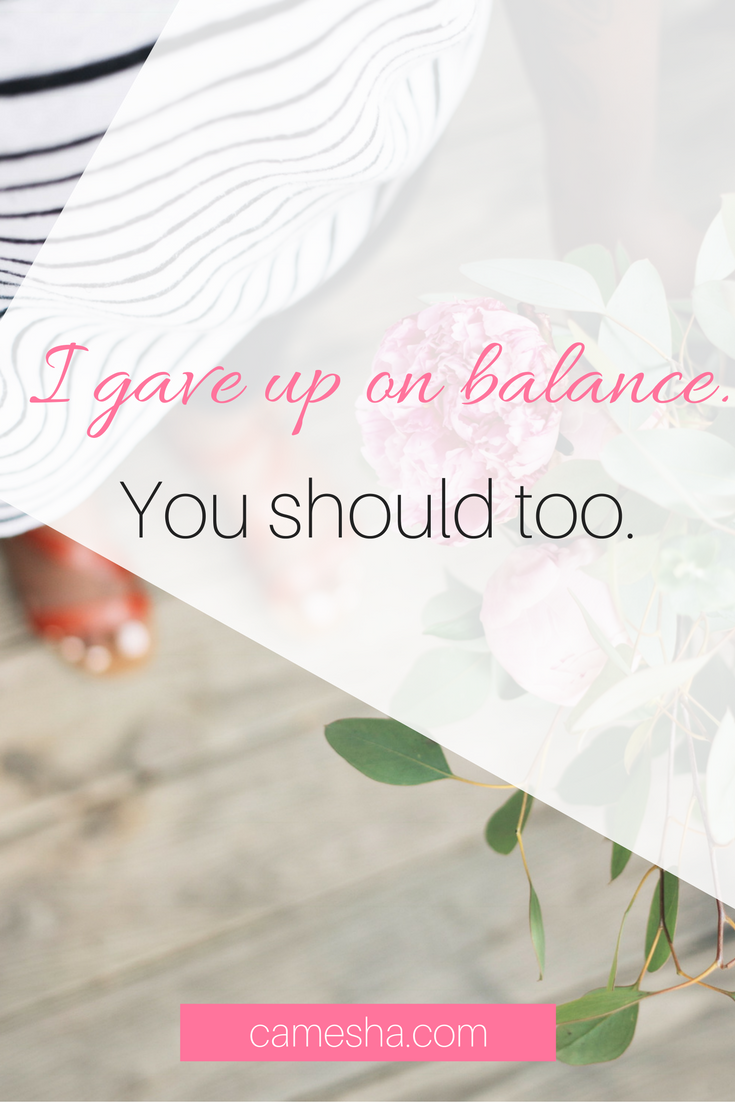 At what point does anyone hit the jackpot of a perfect balance? When I worked full time and saw my kids about 2 hours a day, that didn't feel like balance. I always felt like I was missing too much of their growing up. A lot of their firsts were witnessed by their daycare teachers. It's the norm, right? That's the trade off of being a parent that works outside the home. Staying home with them had it's own issues because they were with me most of the time. So while I got so much time with them, there was never a minute to really just be me and breathe a bit. That balance we all seek… yeah, it wasn't happening.
It's the same as aiming for perfection with everything you do. When we chase perfection, we tend to dismiss the progress we've made. We don't look so much at how far we've come because we're so worried about what things look like now. It's not perfect. There's beauty in the imperfections though. We have to see that. When it comes to balance, we strive so hard for it that we can miss out on what's really possible.
Instead of balance, my goal became blending. I try to find ways to blend the wants and needs of my family with my own. It's been working and seems like the best solution to not drive myself crazy. I will admit, it's easier to blend because I'm in control of my schedule. When I was in the corporate world, it would have been tougher. Not impossible though. Gotta be creative.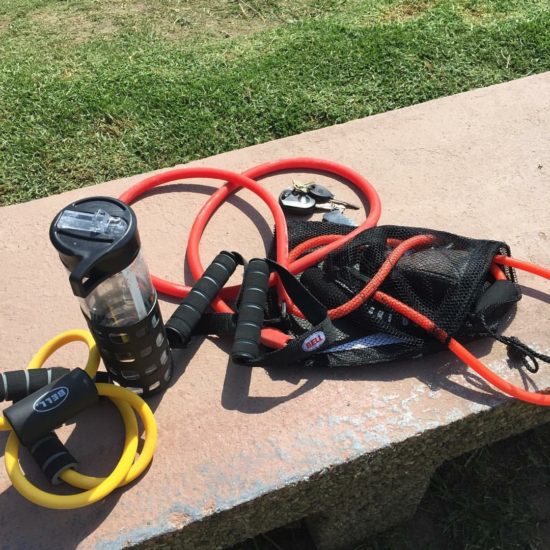 So what's this blending look like? If I'm taking my kids to the park for some play time, I bring my workout bag and take the time to exercise while I watch them play. They even join in sometimes. They get time to play and/or exercise. We still get quality time while I'm getting something I need too. We're all winning. When we head to the library, I'll sometimes bring a book I'm reading or find a book I've been wanting to read. The kids find books they want to read or they play in the play area of the library. I start by letting them choose a few books that I read to them before I dive into my own. Blend.
Can you think of some ways to blend what you want or need with what your kids want and need? What's your take on the chase for balance?