A nap in the middle of the day. A manicure, massage or hair appointment. Even a nice long bath make the list for self care. You know what else makes the list? Pretty new things! Sometimes it's just what we need to give us a boost, lift our spirits and remind us that we're worthy of nice things. It's the reason why sometimes all I need is a trip to the mall (that doesn't require a stop at a kids store) to put a little extra pep in my step! The other reason I need a trip to the mall – Fall clothes. I can't believe it's already Fall! Probably because it's still in the 80s here in Los Angeles, but still!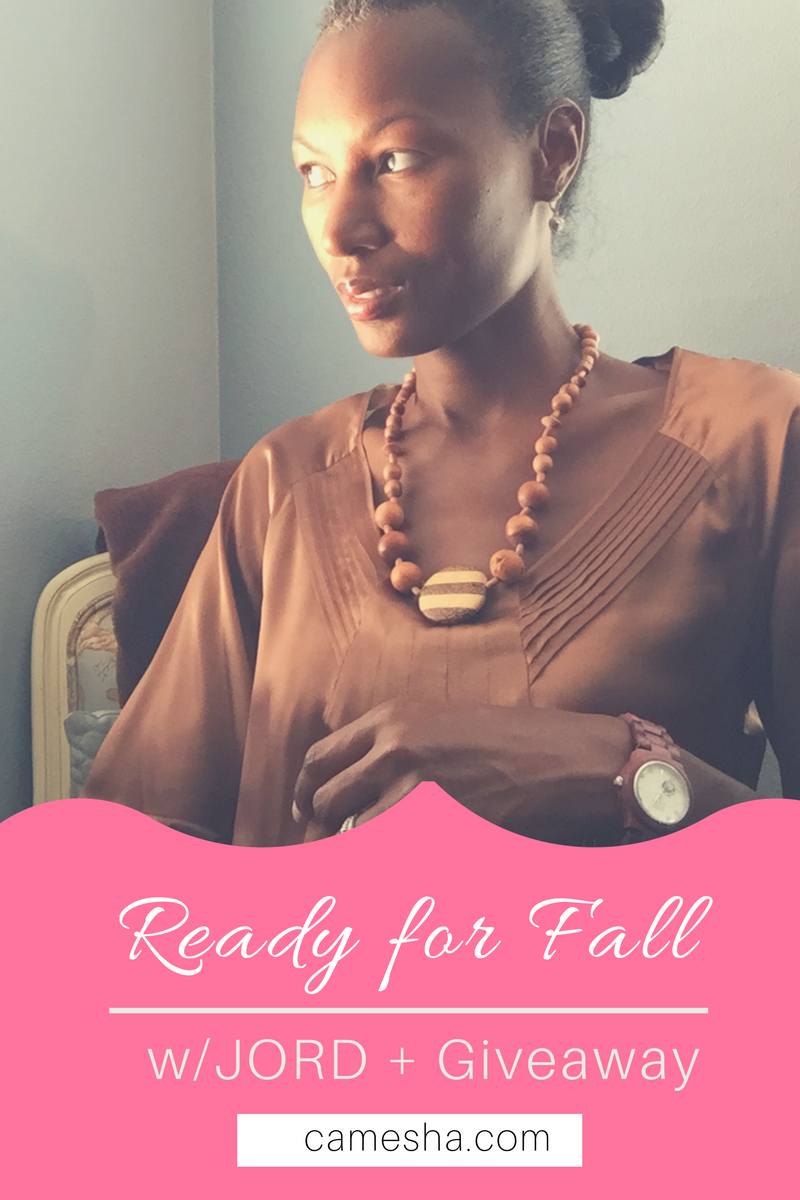 Growing up in the Midwest I was all about Fall because of the clothes. Boots, sweaters and rich colors still get me excited. I don't get to wear the boots and sweaters much in Southern California but I still look forward to the changing season for those fashion staples.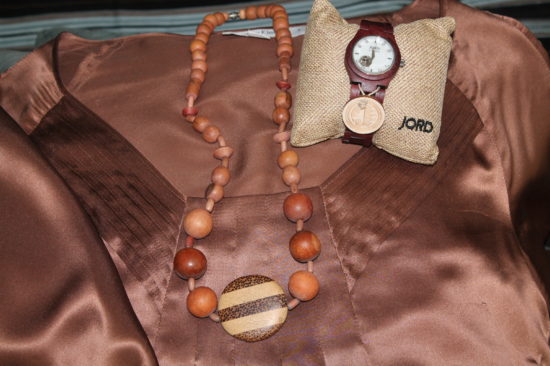 I spent years working in fashion and entertainment. So it's no surprise that I really have a thing for clothes and accessories. The accessories are the best part of getting dressed. That's probably why I was drawn to JORD a few years ago. I saw their men's watches and fell in love. I bought one as a gift for my husband. He gets non-stop compliments on it. Whenever he wasn't wearing it, I'd secretly slide it on my arm. I fit me like a bracelet but I didn't care.
When JORD reached out to me to check out one of their watches, I jumped at the chance. They've changed a bit from when I bought my husbands watch. They're still beautiful but they've gotten even more stylish. As I scrolled through the site, my eyes zoomed right in to this beauty.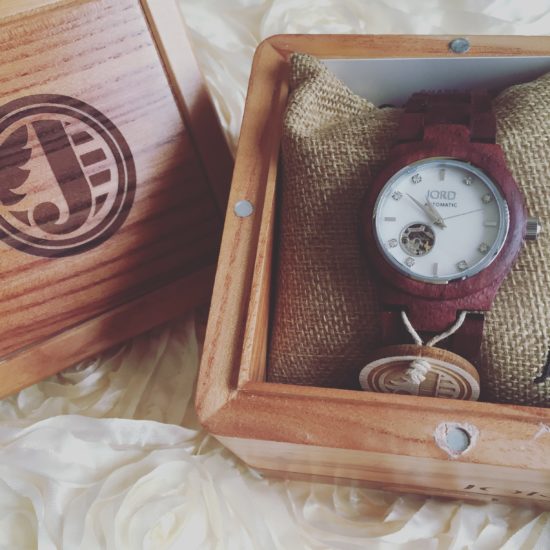 JORD Cora Purpleheart + Mother of Pearl
I love that the color is so unique. It's really a standout piece of jewelry. I tossed around the idea of getting more of an obvious shade of wood but the richness of this watch had me sold. It's amazing to marry wood and watches and come up with something this beautiful. When I ordered mine, they made it so easy. They sent me a little strip to measure my wrist to get the size just right. Once I placed my order, I was practically watching the mailbox every day! When it showed up I was more than impressed with the packaging! They really put a lot of thought into presentation. The wood box the watch arrives in has a built in drawer making it a pretty convenient jewelry box. I don't have the boxes of any of my other watches, but I'll definitely be keeping this one.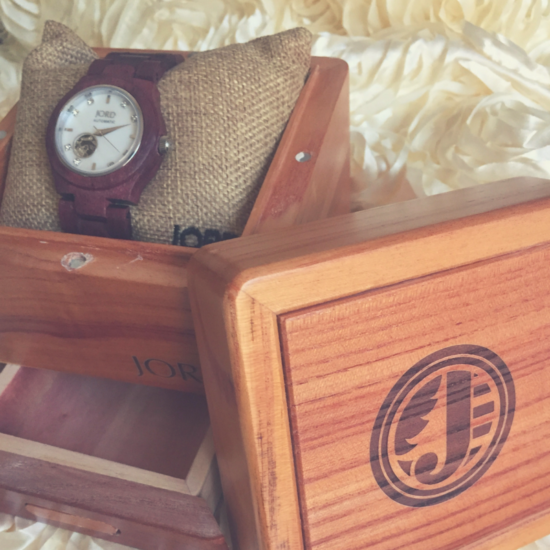 While I can't rock the fall boots and sweaters as often, I can definitely see making this unique watch a go to for the Fall. I'm going to have fun styling this one. I love how unique and stylish the JORD watches are and I want you to have a chance to love them too! So you know what that means? Giveaway! From now until October 2nd, enter for your chance to win $75 dollars off the JORD watch of your choice. The extra special thing about this giveaway is everyone is a winner! (Feeling real Oprah-like here) All entries will receive a $20 dollar coupon. Sweet! You can enter the giveaway HERE. If you've been eyeing JORD's beautiful watches, now is your chance to #treatyoself
What are your Fall staples? Have you checked out a JORD watch?
Disclaimer: This post is sponsored by JORD wood watches. All opinions are my own (of course).