My kids, especially my 7 year old son are always hungry. My daughter pretty much counts meals. She'll run them down in the afternoon, so I've had breakfast, snack, lunch and now I need my afternoon snack – no dinner, Mommy – afternoon snack!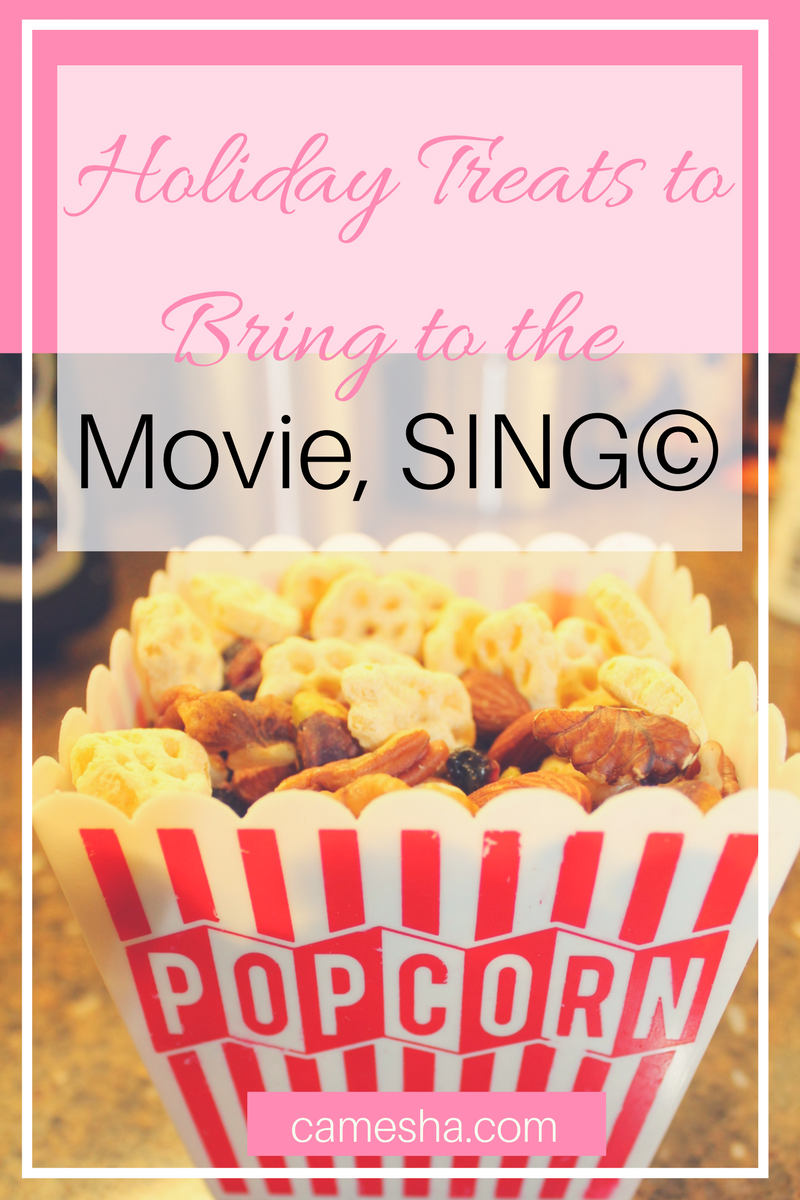 I'm always looking for new snacking options for them that are quick and healthy. We introduced the kids to Honeycomb® cereal earlier this year. They love it! We like it because it's not full of sugar and artificial colors. Plus dry cereal always makes for a great, quick snack option too! I popped into Target and got this huge box. We'll go through it way too fast! We make a lot of trail mix in our family and so I decided to mix it up and add trail mix to Honeycomb® cereal. It's the perfect on the go snack! I tossed in some cranberries, pecans, raisins, almonds and walnuts. Yummy! Create your own fun recipe to enjoy with your family traditions.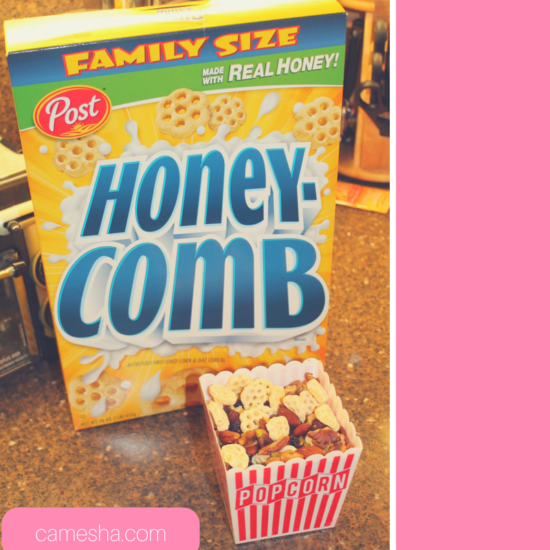 I'm also thinking we'll carry some with us when we go see the Christmas lights on "Candy Cane Lane" this year. This will be the perfect snacks to sip hot chocolate with as we take in the holiday lights. It works for afternoon pick ups and movie nights at home. I've been serving it up in our popcorn movie bowls. There have been so many good kid movies out lately, the kids are spending more time at the theater. We were out recently and my son asked what illumination meant. We told him but the answer didn't work for him. As we walked through the mall, I understood why. He had seen the poster for the new movie SING© which said "Illumination presents SING©". My little reader doesn't miss a thing.
As we've been headed out to the movies a lot lately we've seen previews for SING© and my kids crack up the whole time. They are both huge music lovers so I know this movie will be a hit with them.
We'll be hitting the theaters for this one! Attend the movie SING© in theaters starting December 21st 2016 with your family! You can also enter the SING© sweepstakes for a chance to win the $100,000 grand prize (yes ONE HUNDRED THOUSAND) and more.
NO PURCHASE NECESSARY. Promotion starts 11/1/16 at 12:00 PM (noon) ET and ends 3/31/2017 at 11:59:59 PM ET. Open only to legal residents of the 50 US/DC, 18 years of age or older. See Official Rules for instructions on how to enter, how to obtain codes without purchase, prize details, restrictions, odds of winning, etc. Void where prohibited by law. Sponsor:  Post Consumer Brands, LLC.