The president of a television network once told me "you can have it all, just not at the same time." She's a married, mother of two with this high-powered job. I could imagine the juggling act she was performing daily.  It got me to thinking: Balance. Is it a joke?
As I have made the transition from full time working mom in the crazy entertainment business to the crazy world of entrepreneurship, I have had to think about what having it all means to me. Does having it all mean having a booming career with the lifestyle to match and an equally thriving family life? Can all of that really exist at the same time? The vision of having it all totally depends on the eyes you're looking through.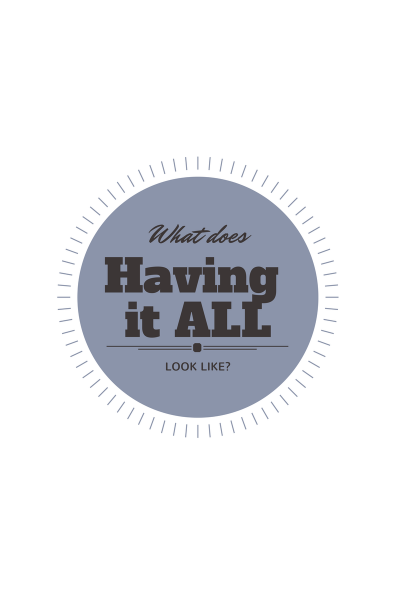 For me, the term "having it all" took on a different meaning once I had children. Before the arrival of my babies I knew exactly what I wanted. My ideal life had me working in entertainment in New York city, living in an apartment in Manhattan. I figured I'd wear super fashionable clothes and drive a Jeep Grand Cherokee. I seriously formed this vision while in college. Call me crazy! I ended up pretty close. My career dreams landed me in television in Los Angeles instead of New York. I did buy a Jeep. I got the Liberty instead of the Grand Cherokee. I worked for the Style Network so it was pretty much a no-brainer to stylishly show up to work!
Fast forward to my mommy life. All of the good stuff of my career became less appealing to me. I didn't want to go to parties or events. I wanted to be at home with my babies. I was no longer interested in endless hours at work. I had other priorities. My having it all now meant spending as much time as I could with the people I created and the man I created them with.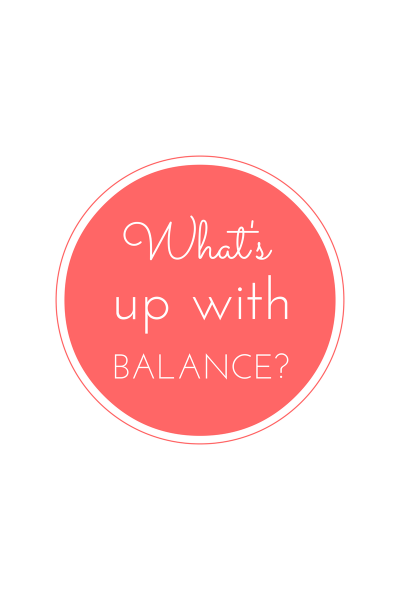 I decided to define having it all having and balance in my own terms. Balance for me is on a day to day basis. I spend my days with my children. That means that my time is not my own! I find time to do things for me and I maximize that time. Some days it's a perfect dance we do. The kids get all they need and they take wonderful, full naps. During those naps, I get to crank out tons of work and cross some things off my massive list. By the time they wake up, I'm ready to play some more and enjoy them. There are other times that they act like sleep is an evil monster waiting to eat them up the minute they close their eyes. I don't get a thing done until bed time and even then I'm exhausted. Balance. It's a day to day thing. My focus is making sure everyone in our house gets what they need. Sometimes someone needs a little more or less. That's balance for me. It's not an overall life thing. I find that too overwhelming and then I end up kicking myself when something doesn't workout. By taking it day by day, I give myself some grace and allow room for things to not be perfect. It works for me.
So tell me, what does balance look like for you? How do you define having it all?