When it comes to taking care of myself, I try to stay on top of it. Once I fall off, it's hard to get back on the self care train. Suddenly every one else's needs outweigh my own and I have hard time putting myself back on the list.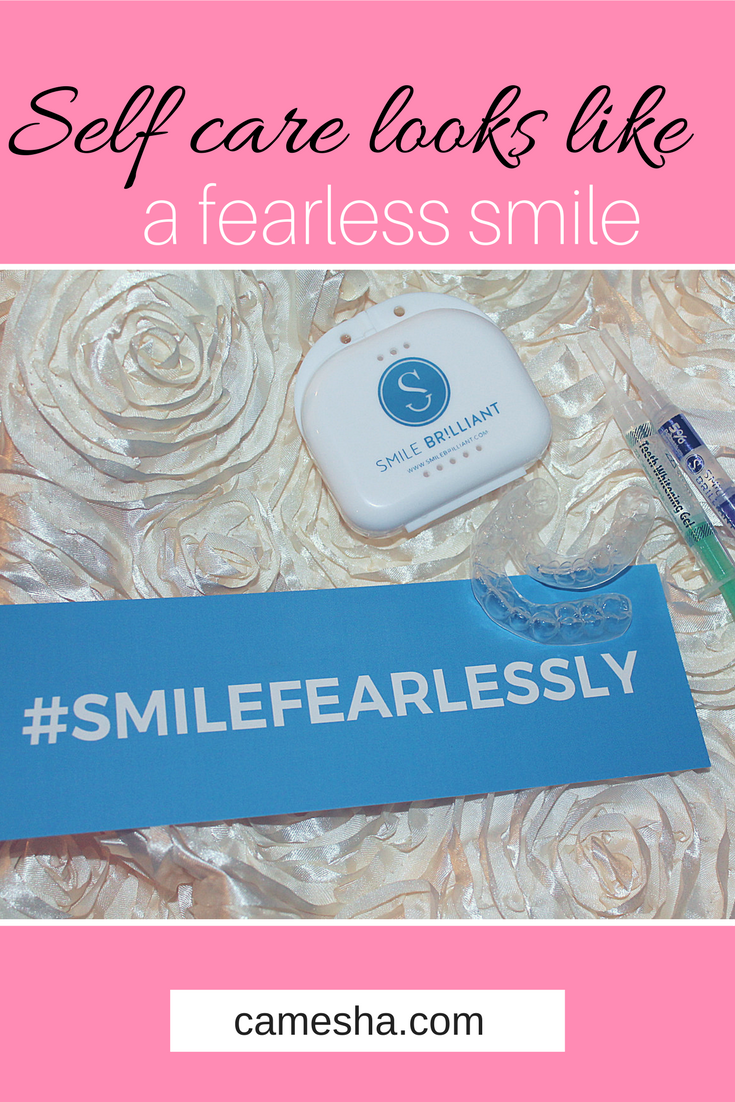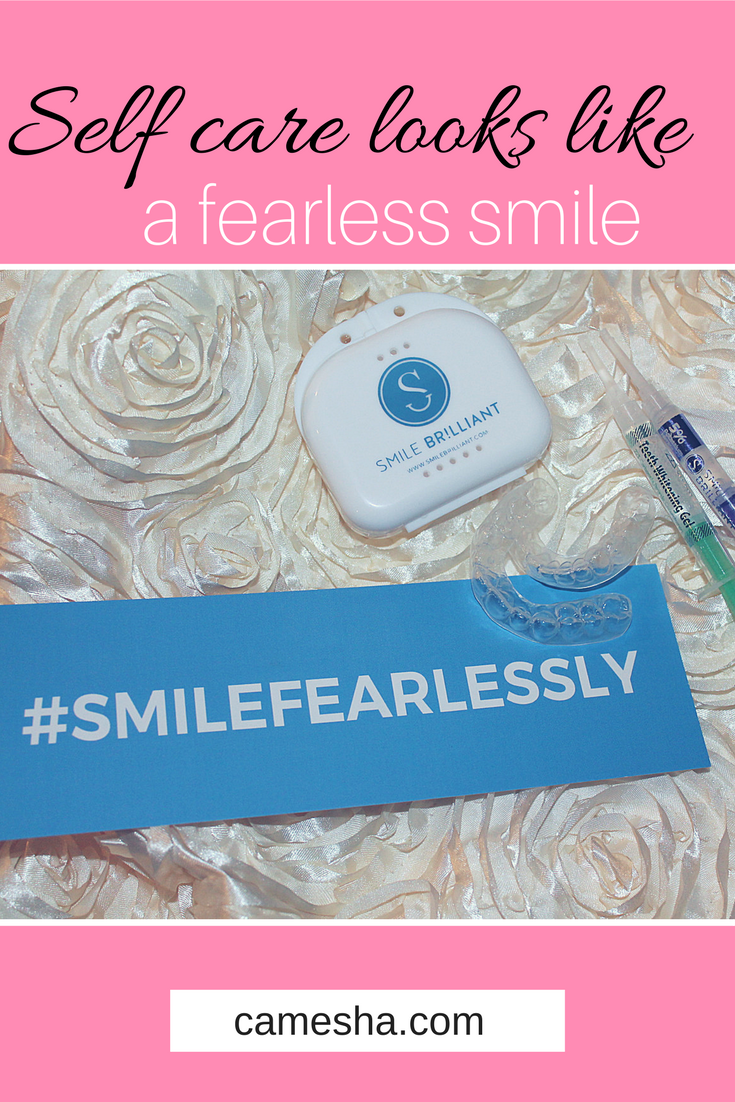 One thing that I don't skimp on is a simple pleasure. My love of freshly brewed, loose leaf tea is no secret. I tend to brew a cup every morning. It's a commitment on the level of what lots of people feel about coffee. I have to have it. That tasty habit comes with a not so tasty side effect. Stained teeth.
While I have no plans to give up my daily cuppa, I had been looking into getting my teeth whitened. I talked to my dentist about it and found that the treatment came with a hefty price tag. My next option was to try some over the counter product. Lucky for me I was given the opportunity to try Smile Brilliant. It was an opportunity that was seriously right on time. Their system is almost like having a home dental visit without the price tag to match.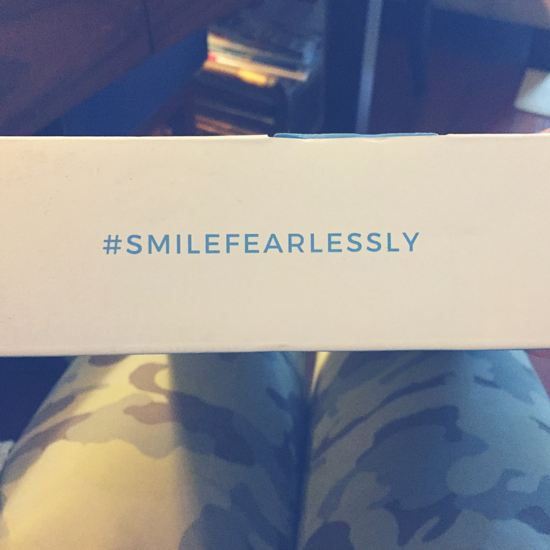 The process couldn't be easier. You get a professional, custom whitening treatment at home. What's not to love about that? Using Smile Brilliant easily saves time and money.
How does it work?
Once you place an order with Smile Brilliant, they'll send you a kit that includes the whitening + desensitizing gel, plus the paste to make your impressions. Instructions are included so you really can't get it wrong. Even if you do they send extra materials so you can try again. Once you create your impressions, you mail them off to Smile Brilliant so they can create your custom trays. Once you have your trays it's time to make magic happen.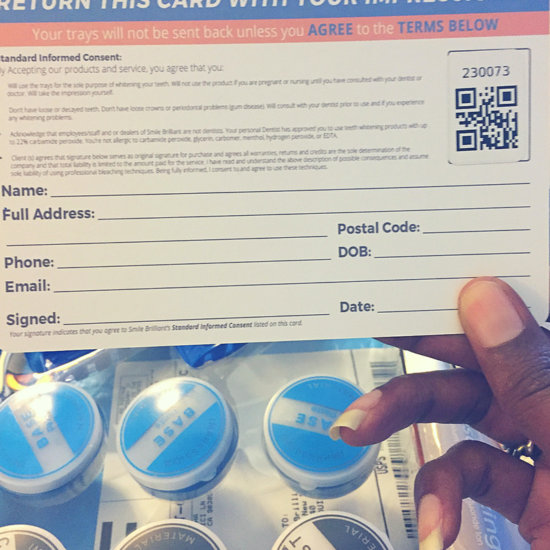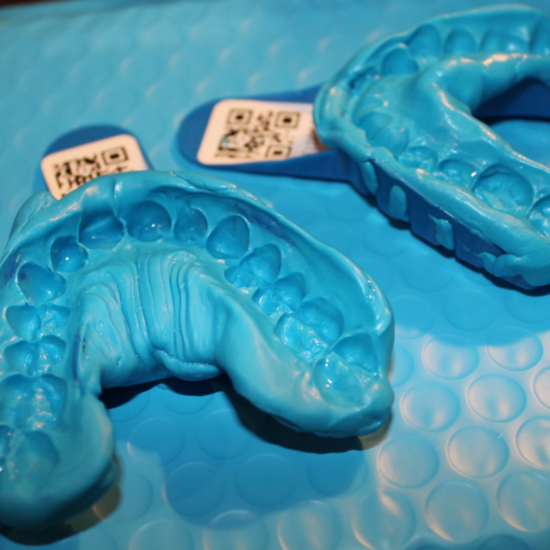 To start the process, just squeeze the whitening gel into your trays. You can wear it for up to 3 hours. Which is easy to do because the trays are super comfy. I accidentally fell asleep and had a little nap with the trays still on my teeth. After the whitening gel, follow up with the desensitizing gel for 20 minutes. I was surprised to find out that my teeth were a bit sensitive. So like the instructions suggested, I switched things up a bit. To keep my teeth from feeling too sensitive, I wore the whitening gel for 1 hour every other day. After the 2nd application, I could already see a difference!
Before + After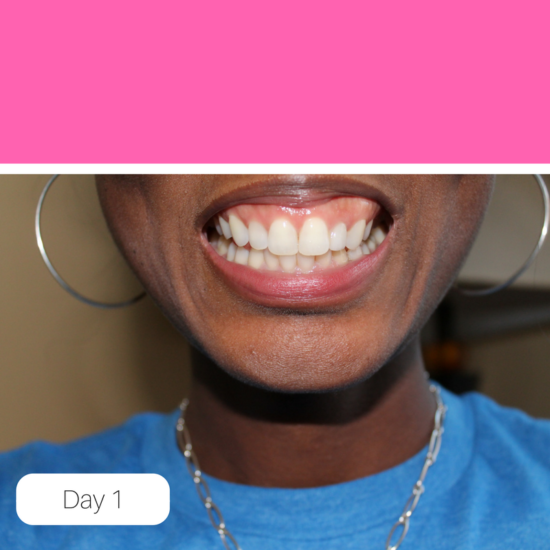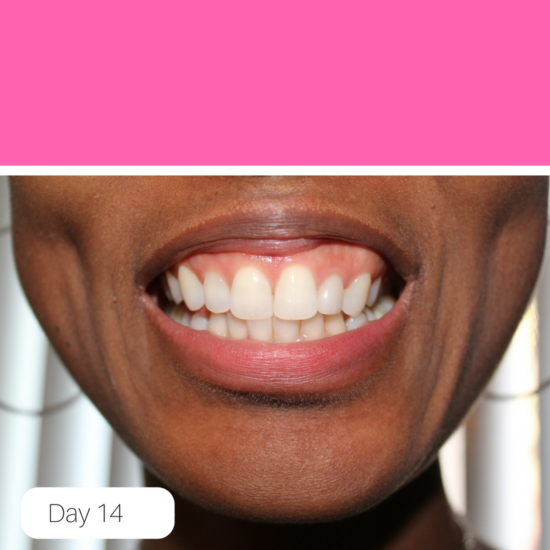 I've been keeping my whitening sessions going here and there. I'm trying to make the results last and do the treatments more for upkeep now. Whitening my teeth has definitely become a part of my overall self care practice.
Your turn (giveaway)!
Ready to brighten up your smile? You're in luck! I'm
hosting a giveaway
 (
ENDS 2/16/17)
with Smile Brilliant! Just
CLICK HERE
 to enter for a chance to win your own teeth whitening kit! ($75 dollar value) OR are you ready to get right to it? You can buy your kit and get 5% off with
COUPON CODE
: camesha
Disclaimer: I'm partnering with Smile Brilliant for this review. All opinions are my own.
Professional Teeth Whitening