I might be going out on a limb here, but I'm gonna say that this is probably a sign that we should go the minimalist route. There are still boxes in our garage. I'm not sure we even need those things since we've been living without them since we moved in June. I guess moving is one way to figure out all the things you can live without and change. HA! As we settle in to life outside of Los Angeles, I figured I'd share some of that journey with you. I'll be doing a quick series called "LA to OC".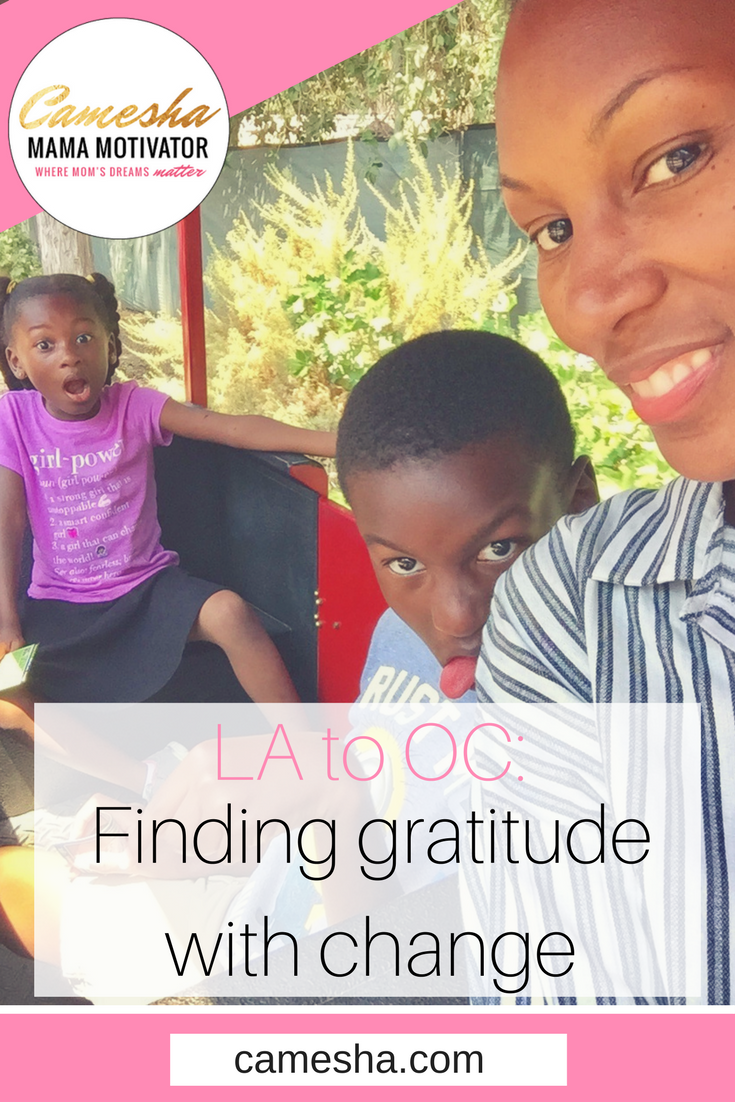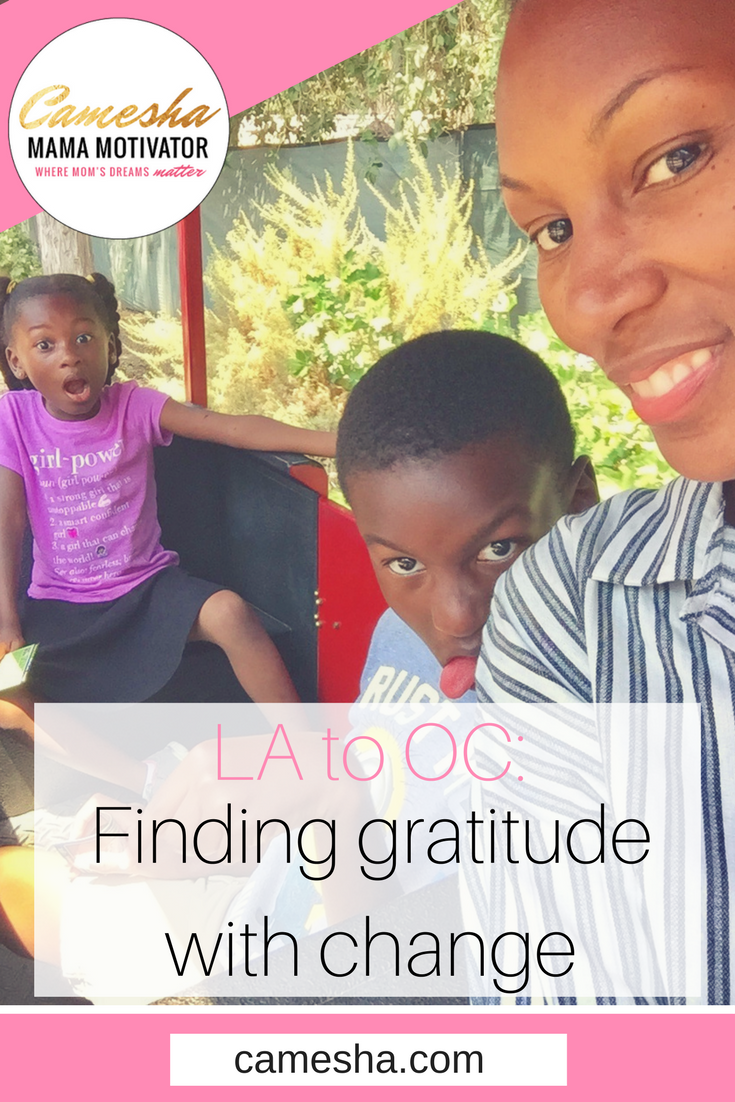 Well, new areas come with new things. For one, I'm 15 minutes from Disney Land. Psst… don't tell my kids. They have no idea that we're that close to the mouse. Disney aside, new cities, neighborhoods and communities come with their own quirks and vibes. I'm figuring some things out and getting used to new stuff here in Orange County, California. One thing that I noticed almost immediately was the heat! It is always much hotter here than in Los Angeles. It makes sense. We did move further south. But, man, the heat is intense and makes you want to stay inside – at all times! Our AC is working overtime!
I'm also getting used to the wildlife. There's plenty of it. From the lovely lizards who run all around our yard to the random bunnies we see hopping in and out of bushes. It's a different world.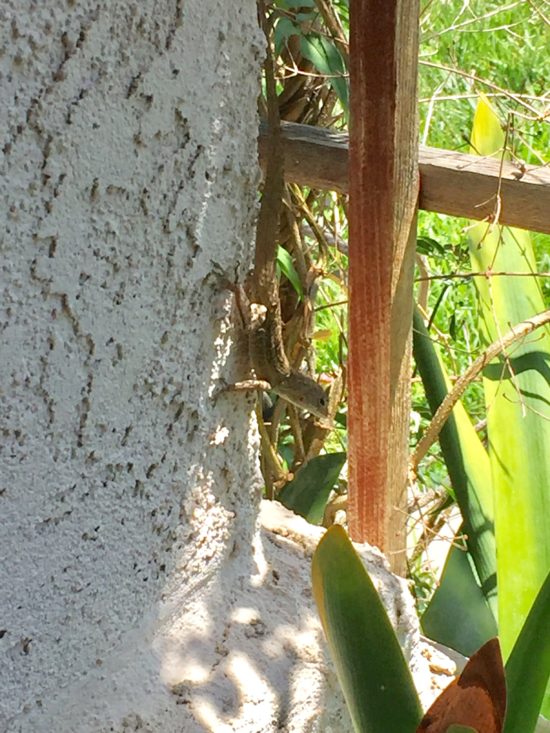 Then there's this guy who was just walking around the neighborhood. When I stopped to take this picture, he looked at us like we were out of place!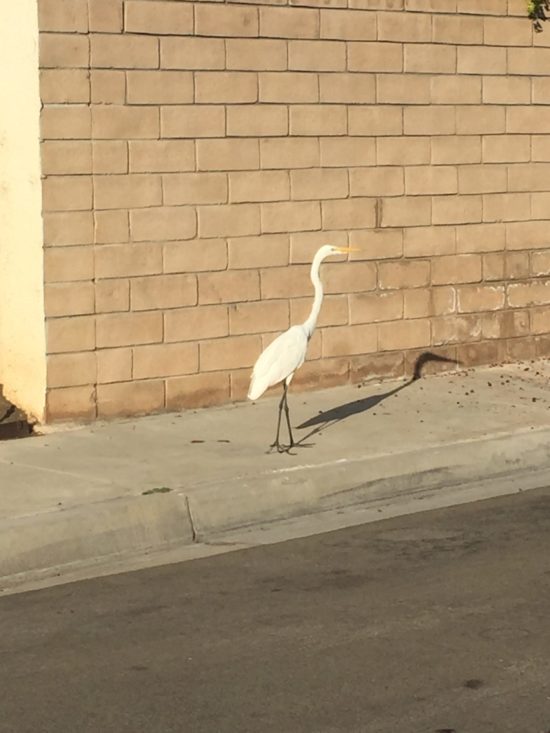 There's also a squirrel. I know they're normal neighborhood visitors. The there's one that seems to live in our backyard. He comes by everyday with a nut in his mouth. He then buries them at various spots around our back yard. The kids get really quiet and watch him in action as we stand by the window. Our little furry visitor is driving our dog nuts!
While I'm getting used to so many new animal friends, I'm also loving the super green, lush trees, flowers and grass. It's a change from being in bigger city where it can be a little less common to see so much green. Plus, all of our neighbors have some sort of fruit tree in their yards. We have a few in our backyard, too. My husband is always picking apples and figs from out back.
Great place for kids
One thing we heard over and over again before we moved is that Orange County overall is a great place to raise kids. Well, I get it now. Every other corner has a park. Seriously – every. other. corner. All the schools in our area are top notch and there's never a shortage of events to do with the kids here. We've been checking out the science center, museums and parks over the summer. There's also a few lakes not far from us. When we don't want to do the crowds of the beach, the lakes are perfect relax spots.
We plan to take advantage of all the area has to offer. Up next, the kids just started school. It's two streets away from the house. Seriously, it's been a dream of mine to be able to walk my babies to school. We had been hitting the freeway everyday to get them to school before. They love that they can scoot, ride or walk to school. We're looking forward to them making some new friends and having an awesome school year.
In a place of gratitude through change
I have to say, I'm just really grateful. We all have things we want to see happen in our lives. My husband and I wanted something that would bring a better quality of life for our family. I didn't know where that would lead us.
I was talking to a friend not too long ago and she was telling me about a big change happening for her and I was talking to her about our move out here. In both situations, the things that were happening in our lives were things that we wanted. Things we worked for and prayed about. As we talked, we stopped and said, "wow, this is what we wanted." It didn't happen right away. It didn't happen without sacrifice and disappointment along the way. Still, it was awesome to see thing unfold the way they did for both of us.
What are you working toward right now? Even better, what are you grateful for right now?