Every since I started my first blog back in 2008, the question I get non-stop is how do you start a blog? So many people want to jump into this blogging thing but a) they don't know where to start or b) they don't have the time to figure it all out. You read blogs all the time time and you think, I could do that! Yeah, you can! Allow me to help and save you several Google searches! Cool?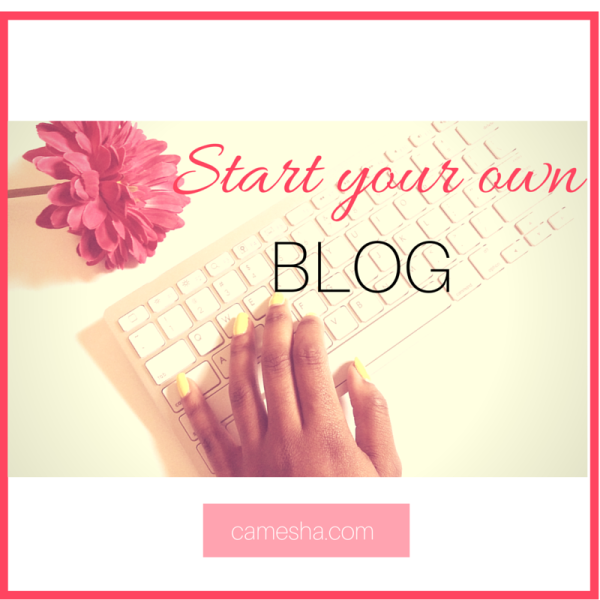 When starting a blog there are a few things to consider. Why do you want to blog? What do you want to write about? Do you hope to make money from this blog at some point? Keep reading and we'll get you set up in no time at all! It really can be done in 4 easy steps. Yes, seriously FOUR. Name it, Claim it, Furnish it, Decorate it
Name it (Your Domain, that is):
Choose a name for your new home on the interwebs. Give some thought to what it is you want to blog about when choosing your name. You could also use your name. If you do that, what you blog about can change without you feeling the need to change the name of your site. Got your domain name? Let's buy your new home. Appropriately, it's called a domain. Makes sense, right? Being that it's where you'll live online. There are a few places to buy a domain name. I've used GoDaddy and Namecheap.  Both are easy peasy. Namecheap tends to be a bit more budget friendly though. Bluehost offers one free domain with it's service. You could go that route as well.
Now that you've got your domain, go to Bluehost and click the green "get started now" button.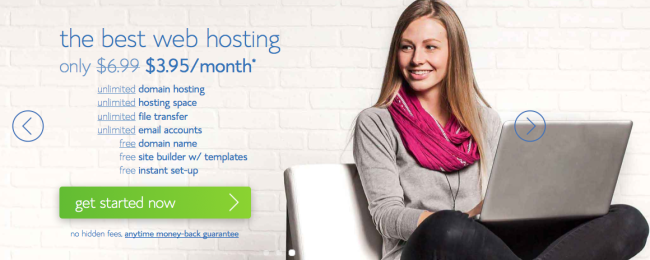 Enter a domain name in the left box under "new domain" . Make sure ".com" is selected from the drop down menu. Click the "next button.

Enter your account information. The email address you include here will be the one used to send your log in + billing info.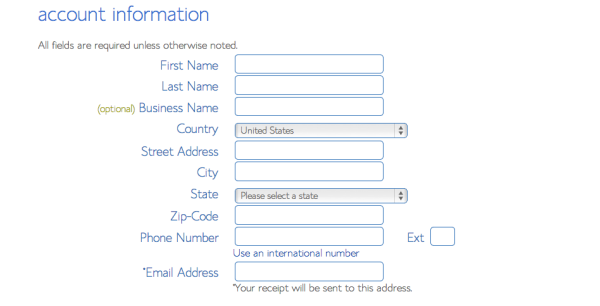 Claim it!
Bluehost has a range of plans to choose from. The lowest being $3.95/month! Whoot! That's perfect for a new blog or business site! Under the package information plan go to "Account Plan" and choose the one you'd like from the dropdown menu. Note: I always choose the "Domain Whois Privacy" to keep my personal info private. Once you've filled in the billing, click "next".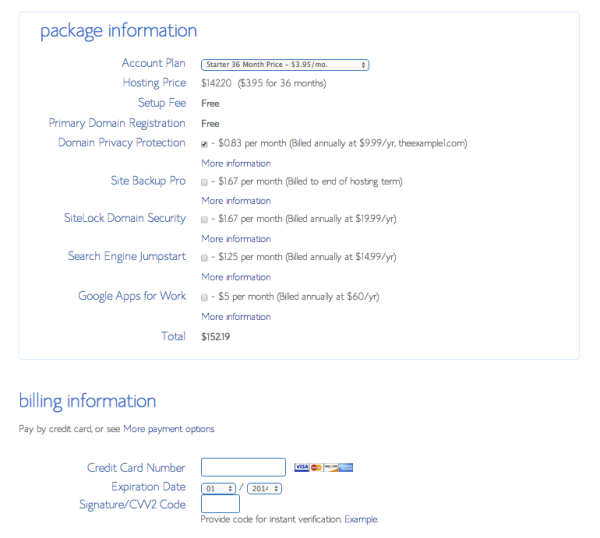 On the next page you'll be asked if you'd like any upgrades. Feel free to skip them and complete your purchase. You'll get an email from Bluehost that contains your log in information. You'll have the chance to choose a new password other than the one they generate for you. Once you have that, sign in and let's get some furniture in your new house! You'll see the below screen. Make sure you're signing in under "hosting login".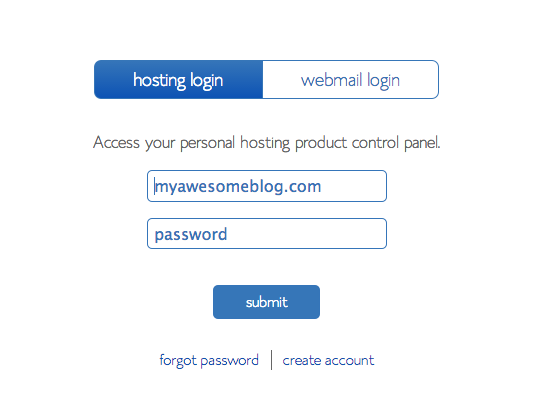 Once you're in, you'll see this helpful screen. You can skip it if you like and just follow the directions I'm providing here. 🙂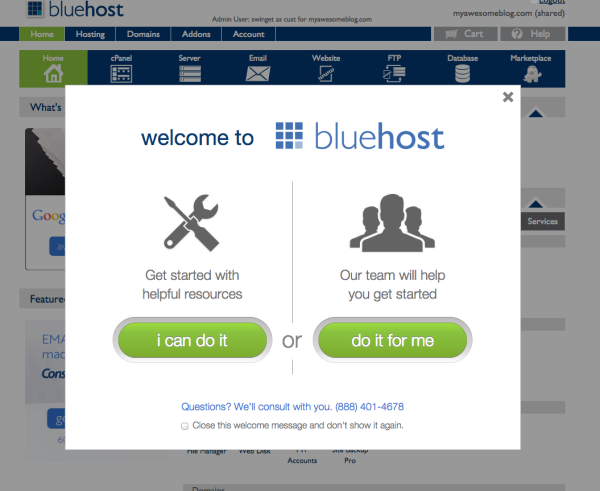 Furnish it!
Once logged in, choose WordPress under the "Website Builders" icon.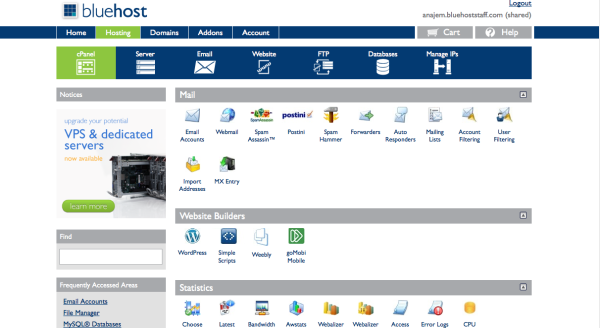 You'll next get a window that looks like the one below. Go ahead and hit that "start" button.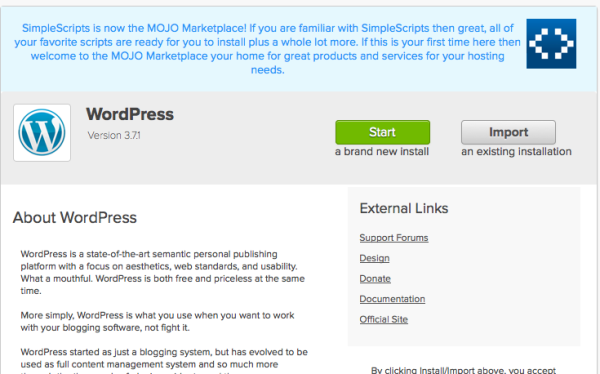 Leave this section as it is with your domain showing up in the dropdown menu. Click the green "check domain" button.

Check the box next to "check advanced options" then enter your "site name or title" . Choose and "admin username", password and email address. Make sure you check the box next to "I have read the terms and conditions of the GPLv2". Click the green "Install now" button.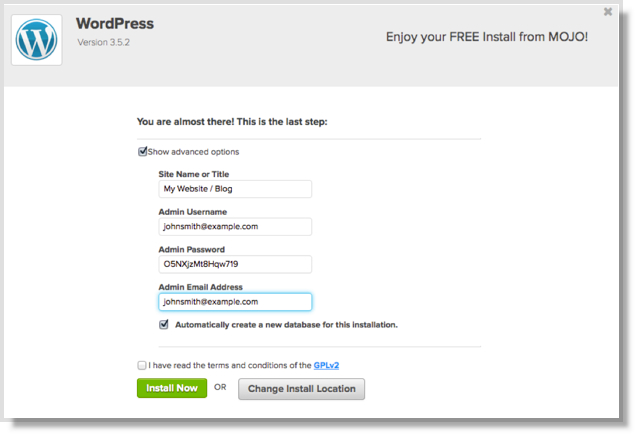 You'll see the screen below when your install is complete!

That's it! You're done with the hard part! Whoot! Go you!
Now check your email. You should have something from Mojo Marketplace. Save it. It has lots of important info. It will include your website URL, your WordPress admin URL and your WordPress login username. From this email, click the Admin URL.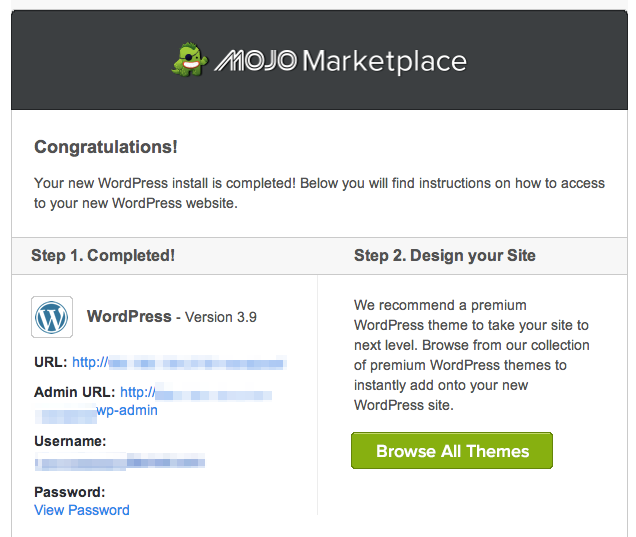 Decorate it!
After clicking the Admin URL, you'll see a screen like the one below. Enter your username and password.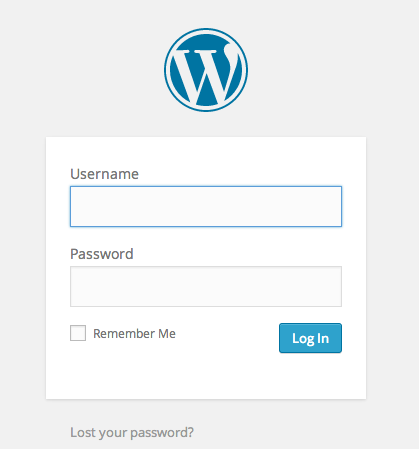 Once you're logged in, you'll see this: the WordPress dashboard. Take some time to click around and check out the settings. It might seem like a lot now but it will really become second nature to you very quickly.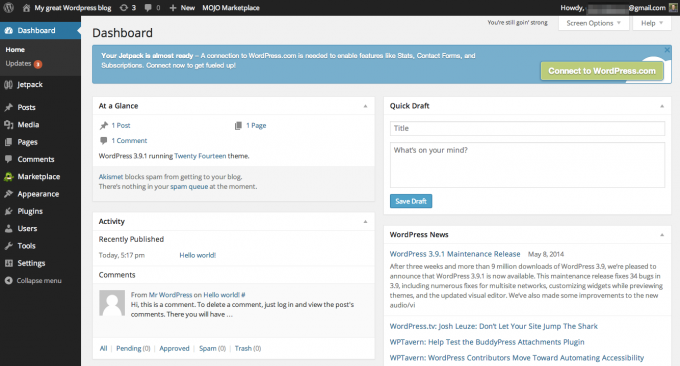 The only thing left to do now is accessorize! That means get a theme! There are a ton of free templates to choose from. If you're watching your budget, you can totally go this route. Just Google "free WordPress themes" to see what's out there and find what works for you. I used the free Atahualpa theme at first. Later, I paid a designer to do my site and used the Headway theme. It's a premium theme aka you have to pay for it. This site runs on a theme from Bluchic. It's also a premium theme. For a list of resources I use to run my business, check out my Blogger's Toolkit!
There you have it! You're ready to get your blog on!
Need more help? Look into my consulting services for new blogs and small business websites or email me at consulting@camesha.com
Disclosure: Please note that some of the links above are affiliate links. I will earn a small commission if you decide to make a purchase. Please know that I have personal experience with all of these companies. I recommend them only because they have truly helped me build and grow my business.