You ever just need one of those days? A day where you wander, on your own, with no schedule, no time table. The only thing to do is enjoy yourself. I have to admit, lately, these days have been to rare. I need to have dates with myself way more than I do. Each time I've had as little as few hours to myself, I feel like a new woman.
The other day I had been spending the morning with my family. We came back because I was supposed to be headed to L.A. We were running late. Once my husband loaded up the kids to keep rolling with him, I got in the other car to leave. I was getting on the freeway when I looked at the time. I was gonna be super late and instead decided to take the random free time and do something for me. On a whim, I went to get a pedicure. It had been way too long and I intended to relax and enjoy myself.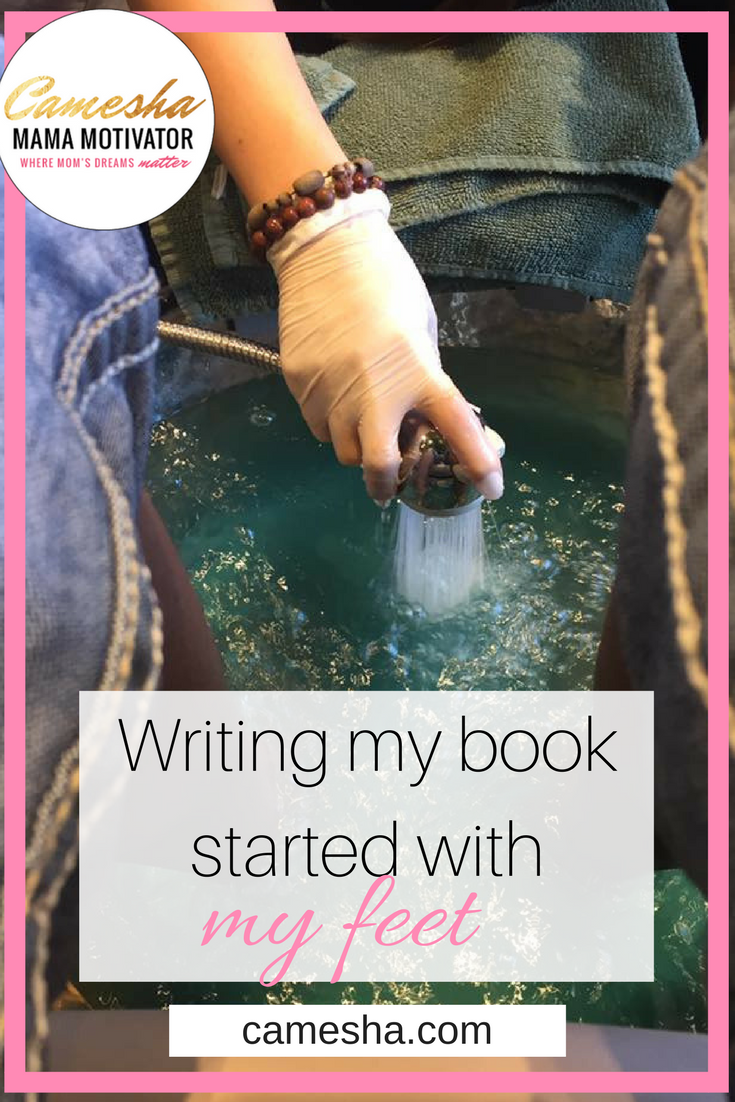 I sat in the chair and settled in for a little pamper session. It wasn't long before my brain started wandering – in a good way. Let me give you a little background. For the last year or so, I have been working on my second book. My first book came out in 2012. It's a book of poetry. I've even updated that one with a digital option a couple years ago. But this second book, I haven't been able to get off the ground. I have started and stopped for various reasons. Most of which had to do with my health. Most of last year was rough for me. I was focused on getting better and let the book, blog and all other things take a back seat. My motivation to keep going was totally lost.  I hadn't even opened up the document in who knows how long.
So as I sat down to treat my feet to some love, my mind was clear and my creative juices kicked in. Y'all, in less than the time it took for my pedicure to be done, I had written a full outline of my next book. It's a departure from what I thought I was going to write about. I have the topics of each chapter and what those chapters will include (interviews, examples, etc.) I left there feeling so good and proud of myself. It's amazing what a little time alone can do. My me time turned into a book outline. No I didn't mean for that to rhyme. That either. lol
I was feeling so good, I texted my friend to tell her what I had come up with. Turns out she had been working on a project as well and hearing that I was making progress was just the motivation she needed to keep going and finish hers. I checked in on her a bit later and she had rocked it out! That's the thing about goals, we need people to encourage and motivate us along the way. We need someone to share our wins with and someone to cheer us on and keep us accountable. Watching my friends chase and reach their goals inspires me to keep going after mine and vice versa.
I'm saying all of this to encourage you to keep going. Find some alone time. Give yourself the space to have a clear mind and see what happens. Time spent away from our normal routine always gives fresh ideas and new perspectives. That's where the best aha moments happen. Well, that and the shower. lol
When was the last time you had some me time to just breathe and refresh?