We've been told time and time again that we can't have it all. You can't have the dream job and the man of your dreams. Choose. There's no way you can be an awesome mom and have a thriving career. Choose. Personally, after my second child, my old employer wondered out loud if I'd be able to keep up. I'd only been back a week. Already my ability to hold down a career and be a mom were in question. Choose.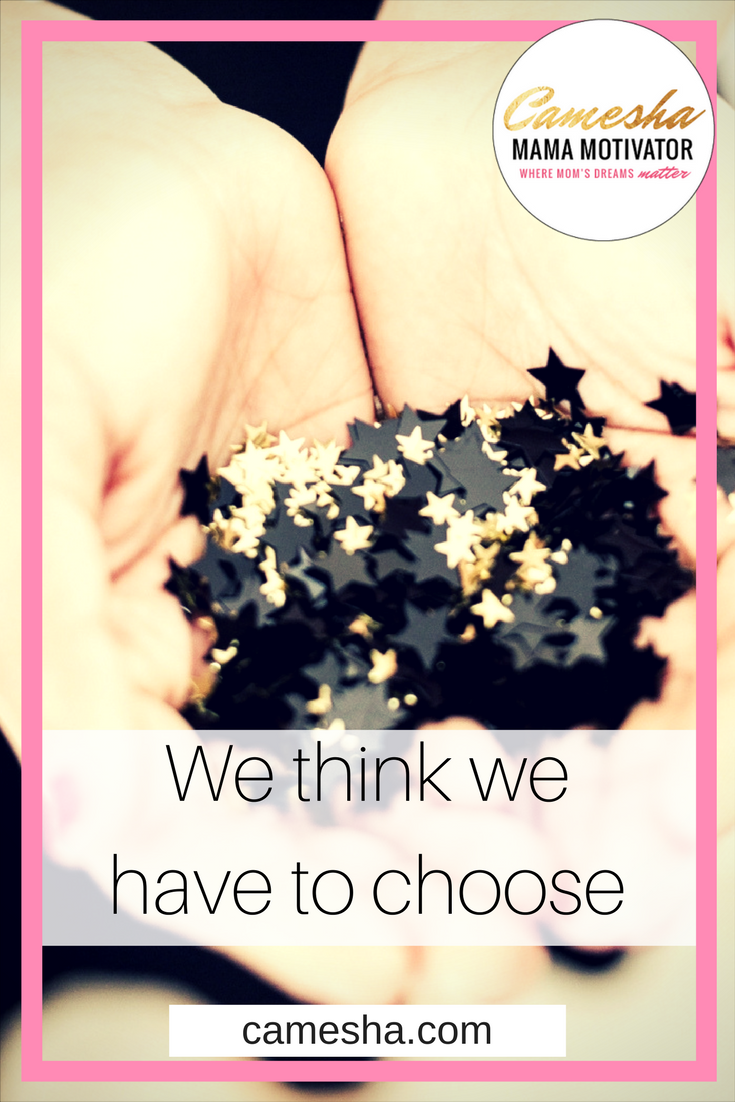 So we choose. Then, almost immediately after we feel guilty about that choice. By choosing to go for the career are we neglecting our kids? By choosing our babies are we sacrificing our identity? I'm not sure how many moms I know or moms I have met who have been in this boat – myself included. Go back to work or stay home with the kids, go after the promotion and risk being away from my family or stick with what I know? Pursue my dream or convince myself that it's not realistic? Typically, what seems to be the case is, when faced with a decision between your dreams and your family, family wins. Hands down. Is there really any other option?
Sometimes I think what we don't realize is that it doesn't have to be all or nothing. It's not all black and white. There has to be room for a little grey too. That's where both worlds collide – in the best way. That's where motherhood and dreams doesn't have to be an either or. Still, for so many of us, we overlook the grey area. We constantly think we have to choose. What if we chose instead to have both and be OK with losing the idea of perfection.
I'll never say that being a mom that pursues her dreams is easy. What I'll always say is it's worth it. It's about having priorities and making yourself one of those priorities. It's not about balance for me. I'm convinced that doesn't exist. Instead it comes and goes based on what's most important at the time. That's where those priorities come in. You have to define what they are and allow them to guide your decisions.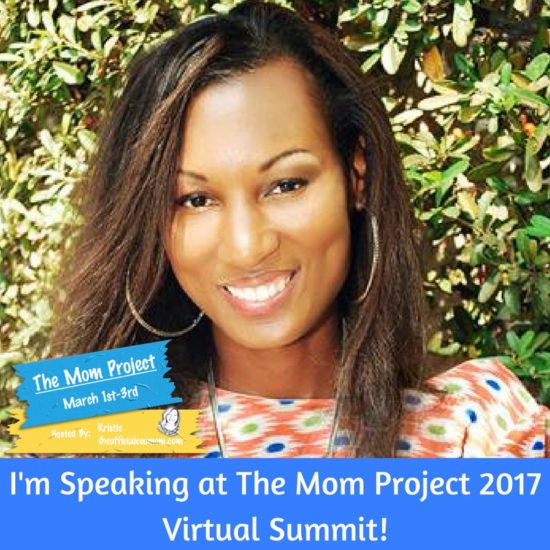 That's the thing with motherhood. It's a constantly evolving journey that asks a lot of you. It's easy to lose yourself and your dreams in it all. Remembering who you are and what you want can be a challenge. For those challenges, it's always helpful for me to turn to my squad. Every mom needs one! I wanna invite you to join me and 21 other moms who share your struggles and understand your journey. You know it takes a mom to really get another mom. I'm speaking at The Mom Project Summit. It's an online summit full of strategies, motivation and inspiration to empower you on this motherhood journey. Whether you're looking for support for your health, finances, business or dreams, we've got you covered – and it's FREE! I'd love to see you there.
What's your biggest mommyhood struggle? What's been your best advice for making the mommyhood journey easier?