When I moved to Southern California 15 years ago, I never thought I'd live anywhere other than the L.A. area. It took a lot for me to even move to California because – earthquakes! But once I visited Los Angeles, I was in love. It's a beautiful thing to LIVE somewhere that I used to see as only a possible vacation spot.
All these years later, I'm pretty sure I could see our forever home being here. Earlier this year, our family got some great news. The hubs was offered a new position. The catch, we'd have to re-locate. We talked it over and he asked me, "Are you ready to be a Real Housewife of Orange County?". We decided that it was a good move for us and we'd just wait until the kids were done with school for the year to move our family to out of L.A. to Orange County, California!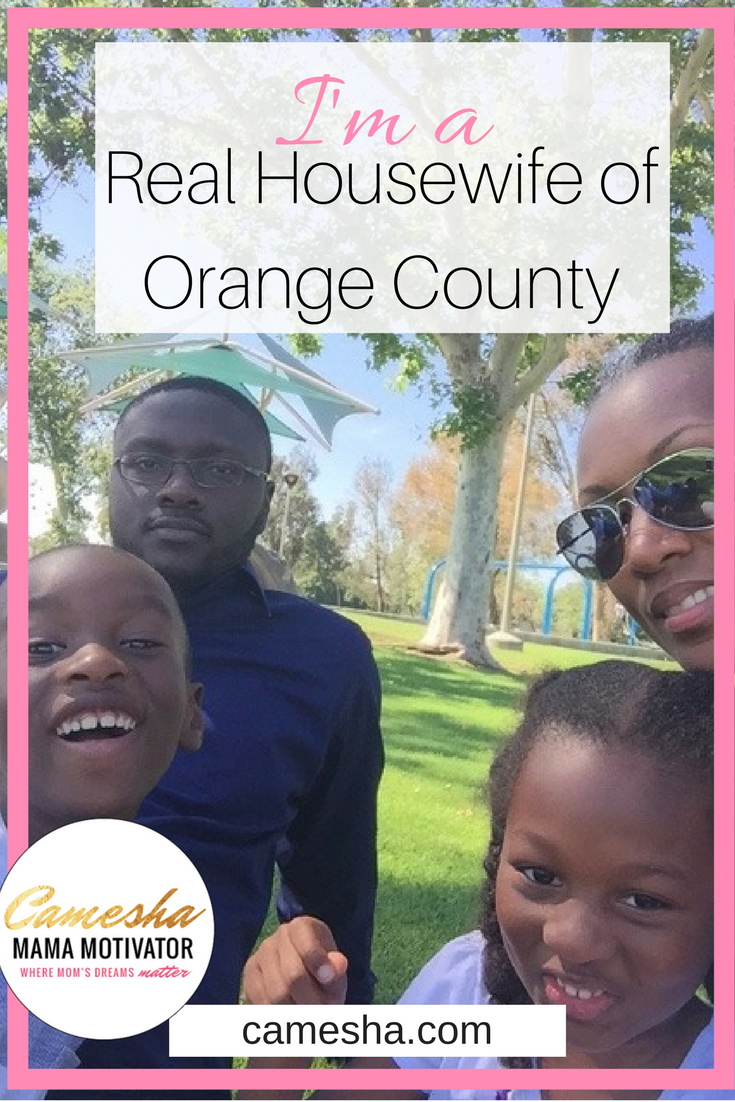 Moving is a big deal. We'd been living in our home for our whole marriage and it's the only home our kids have known. They had lots of questions about this whole moving thing and what it involved. My son wanted to be sure we were bringing his toys and his bed. He also asked if we were bringing the kitchen counters and the mantle. Ha! They wanted to move every inch of our house with us to this new place. I can't tell you how many questions I answered over the last few months about new schools, friends, rooms and just why we were moving at all.
Questions about Orange County
Honestly, I had my own questions. I can't say that I hadn't heard things about Orange County. Some good and some racist. In this current racial climate, my guard is up and I wanted to be sure we weren't going to be subjecting our kids to some foolishness. As we searched for homes, I was all about schools and demographics – then I'd think about what the house looked like. I reached out to people online who I'd never met to ask them questions about the areas we were considering. Most of the feedback was good enough that I felt like we could make this work. Now it was time to find a house.
Once we started finding homes we wanted to check out. I told my son, "we're going to go look for a house to live in". His response? "Are we going to be on TV?" I think I may have watched one too many episodes of House Hunters with them in the room. LOL Funny thing is, our experience was a lot like an episode of House Hunters. We went online and looked for homes that matched our list of must-have's. We met with realtors and saw some homes that we loved and some that were just meh. Each weekend after looking at a list of homes we'd narrow it down to our top three and then figure out our absolute favorite from there. It was just like the show. Ha!
After looking at I don't even know how many houses, we found a house. It was time to get packing!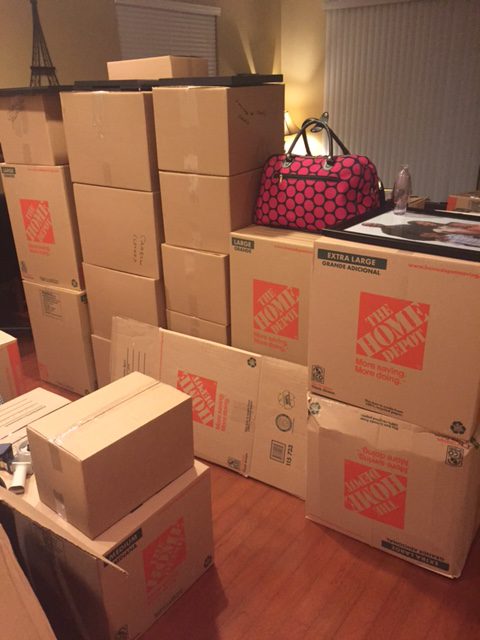 We had seen a home that hit everything on our checklist. From schools to backyard space, it had what our family needed. My husband loved it from the moment we saw it. It has more room than our home and a bigger backyard for the kids. They love spending their time out there. It doesn't hurt that we have a few fruit trees back there. There's a peach tree, fig tree and apple tree. Whoot for having less items on my grocery list. There's nothing like free and home grown! We've already been plucking the apples.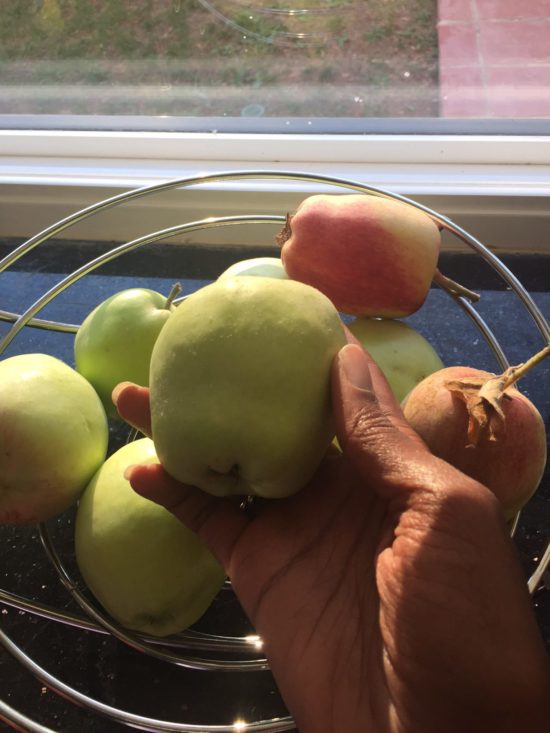 Before we moved my husband was commuting an hour and a half each way to work. He's got a cool 5 mile commute now. The kids and I are finding our way around the parks and neighborhood camps. I have to say, it's straight surburbia out here. That's a huge change from what I used to want. I was all about the big city, high rises and hustle. Now I'm over the moon to be within walking distance to my kids school and anything else I want to do on a daily is no more than 10-15 minutes away. It's definitely different than L.A. life. Still, we're settling in and seeing what this place has to offer. IN the meantime,this mama has got a lot of decorating to do. Welcome to the O.C.