How many times have you heard that you can not pour from an empty cup. Over and over again we're reminded as moms to take care of ourselves. Motherhood can be hectic on a regular day. During the holidays everything is intensified and what's usually just hectic, everyday life can become an all out stress fest. Planning trips, keeping up with traditions, visiting and hosting family, shopping. It's a lot. And right now, we're in the thick of it.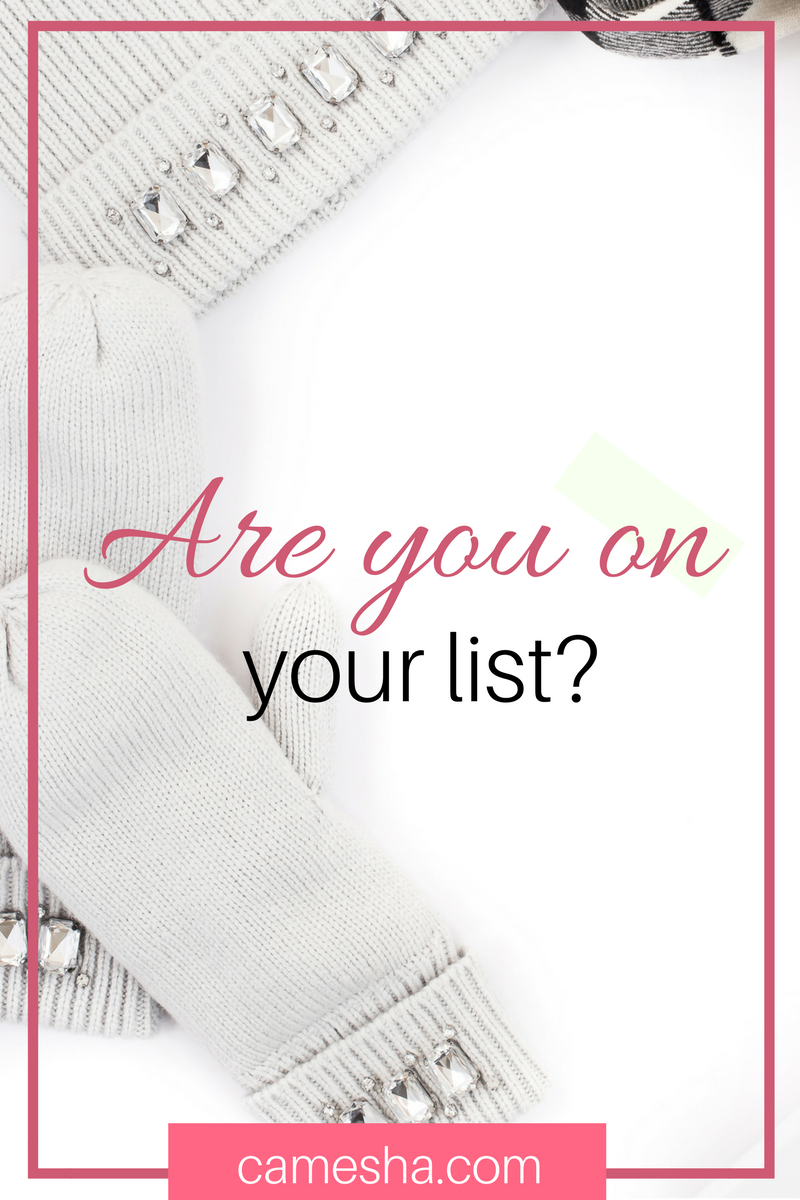 We are up to our eyeballs in holiday madness. I'm trying not to let it drown me. No need to get crazy with shopping and giving in to the madness. I've made online shopping my friend and I'm putting our Amazon prime membership to good use. The holiday season can make you crazy if you let it. I'm determined not to let it.
As I made my holiday list of things to do, I realized I had to keep self care on the list. If you don't have a regular self care plan, you definitely need to put one in place during the holidays. I kicked mine off with a pedicure a few days ago. It was a nearly 2 hour treat with soaking, massage, scrubbing and the works. I needed that. After she was done I wanted to take a nap! Oh my goodness, so good. Here's what I'm doing to keep my self care in focus.
Self Care for the Holidays
Unschedule – Loosen up on that tight schedule you have as a family. It's OK to do a later bed time here and there, or miss an activity that's a part of your routine. With so much other stuff going on, giving yourself a bit more freedom with time can ease away some stress.
Delegate – We need to remind ourselves that we really can't do everything ourselves all the time. And there's nothing wrong with admitting that we need to give that cape a rest sometimes. Giving some of our "to-do's" to other people when we can, is necessary.
Schedule a time out – Mommy needs a time out! Like that pedicure, a time out to clear your mind is a big deal. With the to do list getting even longer with holiday stuff, it's good to take a time out and have a minute to sort through that to do list and get priorities straight.
Unplug – Taking a break from social media is always a good suggestion. It's my go to suggestion to feeling burnt out and overwhelmed. A lot of that can be brought on by what we see other people doing and trying to keep up (even if it's not intentional). I'm going to be taking a break from the blog to curl up with a book and binge on some holiday movies with my family. I'm ready to relax and refresh.
Those are a few things I plan to do keep myself on my own to do list during this holiday rush. Are you stepping up your self care routine during the holidays?