There's this word we hear all the time. It makes you feel powerful. It implies that nothing phases you. When people use it, we assume they walk through this world setting it on fire. I was all about it too. I was sold on being FEARLESS!
Who doesn't want to be? Who doesn't want to walk through life with no fears? How incredibly freeing.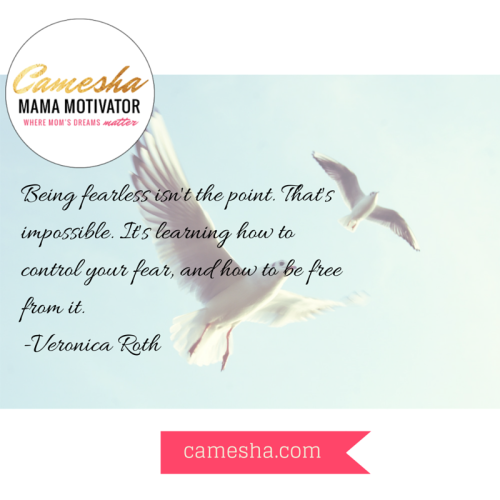 For me, I've decided to look at the word a little differently. When you hear the word fearless it just sounds so big. It's easier to digest when instead of being FEARLESS, I choose to FEAR LESS. Being fearless seems to imply that you have NO fear. I don't think that's true of anyone. We're all afraid of something. It's human. Choosing to fear less  means that I focus on taking on one challenge at a time. There are things that I want to do that scare the crap out of me. I choose to acknowledge my fears and then, take the leap.
Feel the fear. Do it anyway!
It's still freeing, it's still scary, it's still deciding to live life without limits. Goals are still being crushed one by by one. For some reason looking at it this way makes it easier for me.
As you take on your fears, here are a few things to remember:
Acknowledge the fear. Yes, it's scary! There will be some "can I really do this moments?"  Keep going.
Know that you make look silly. That's always a risk when we try something new. You may look a little less than graceful in the beginning of whatever it is you try. It will get better. Keep going.
Put things in perspective. Are you going to kick yourself later if you don't kick your fear and step out there. If the answer is yes, keep going!
What's the worse that can happen? Let this be your mantra when you decide to try something new. Usually the worse that happens is nothing like the worst that we think will happen. Our imaginations create these crazy situations that really never happen. No matter what your imagination tells you, keep going.
You don't need to be fearless to crush your goals. You just need to fear less.
What's the biggest roadblock to conquering your fears?