So, tomorrow is April 1st. The first quarter of the year is gone just.like.that. Did you set any goals when this new year rolled in? Do you remember what they were? So many of us start the new year with a bang. Our bang turns into a slow fizzle, then to an all out dud after a few months (sometimes weeks) into the year. There are lots of reasons for this. One thing that stands out with me is I think I can be overly ambitious. I'm not whining, trust me! I have huge plans and sometimes I'm distracted or I'm not always realistic about the time I have to work these plans. Can you relate?
Sometimes my ambitions totally overwhelm my abilities.
So what do you do? There are so many great ideas rolling around your head. How do you make sure that most of them actually see the light of day? In the words of my 2 year old daughter, "Hey, I have an idea!" There are some things that work at keeping me on track. Because really it would be a shame to let all of our plans and ideas go to waste. Right? Right. Here are some things to try when your ambitions overwhelm you.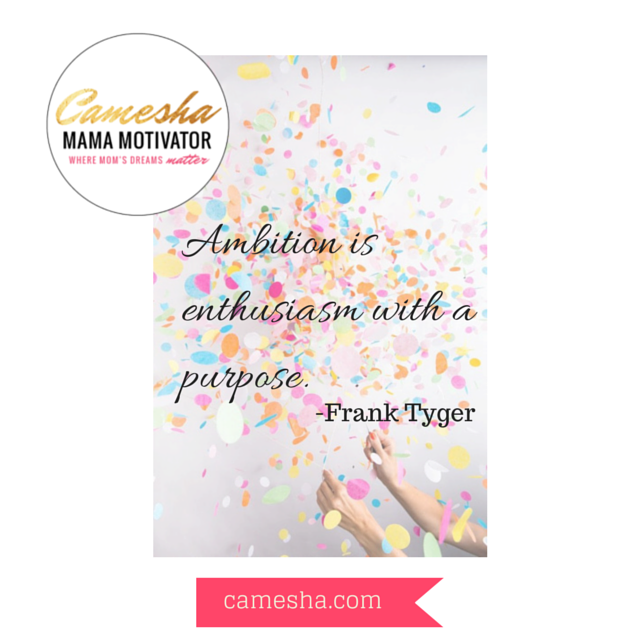 1 First, know your why. Why do you want to do all of this stuff anyway? Why do you have such grand plans and ideas? What's your reason for it all?
2 Once you figure that out, narrow your ideas down. It's time to set some priorities. What of all of your ideas means the most to you? What are you most excited about? If it's about money – what's going to bring you the best returns?
You CAN do everything, superwoman. You just can't do it all at the same time! Narrow your list down to 1-3 things to tackle at a time.
3 Vision board, anyone? Have you made one? What are you waiting for? Having a vision board is a great way to put your goals in your face! Keep it somewhere that you'll definitely see it everyday. Having that constant visual will have you subconsciously doing the work you need to do to make your goals reality. Here's my board I did in March 2014. I'm working on the update now.
4 Don't eat the whole enchilada! Break your goals down and create milestones! Then, you can make small actionable steps toward your goals. Your finish line won't seem so far off if you create milestones to celebrate your successes along the way.
5 Flex that "no" muscle. Learn to say no to things that will needlessly detour you. It's like heading to the gym but stopping by Krispy Kreme to get a "hot" half dozen on the way. I mean, um. No bueno. #sabotage
Tell me, what keeps you from following through/staying on top of your goals?