Where do you stand with things? You know, life stuff. Do you feel like you have it all figured out? Let me let you in on a secret – I don't. It's not just me either. I was having dinner with a friend the other weekend. As we talked, we both shared that we felt like we needed to get our lives together. That doesn't mean that things are bad. For both of us, there are areas in our lives that are popping and awesome! Because of that, sometimes it makes it hard to acknowledge the areas where you want there to be more. While we're both happy with where we are in life right now, there's a nagging feeling that there is more in us to do.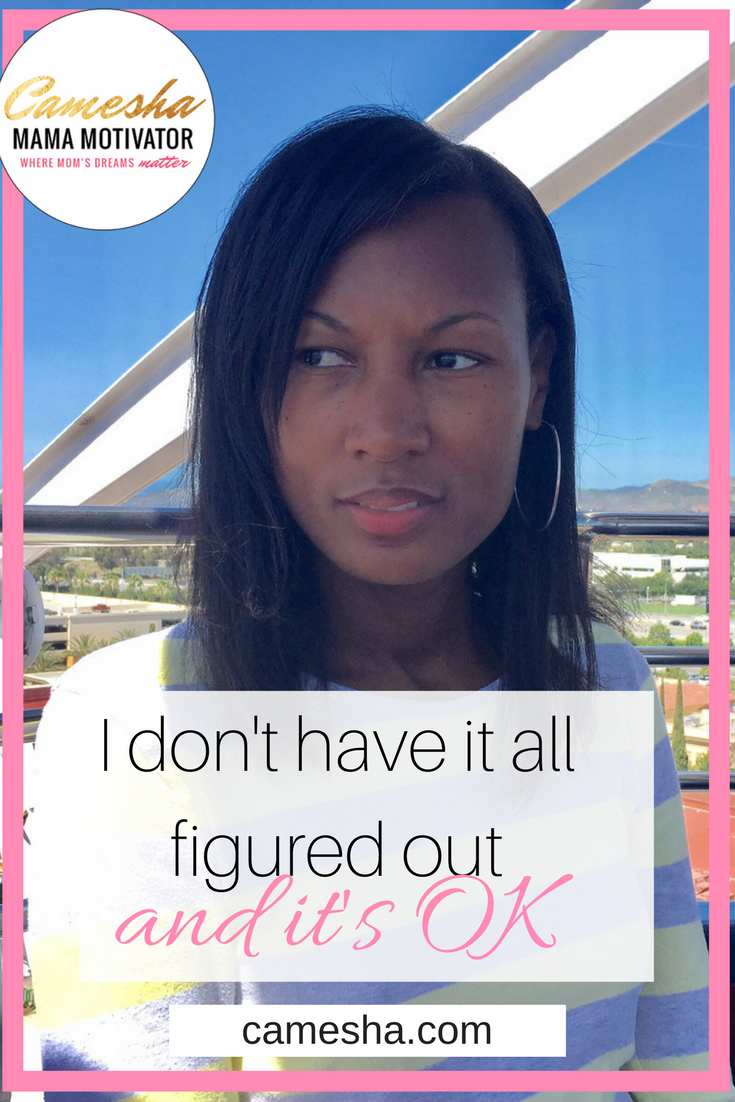 For me, I'm on this journey of re-discovering my purpose. As I peel the layers back, I'm starting to pivot on some of the things that I was really into. Some things I'm just less interested in. Even though it can be a tough pill to swallow, it's ok. Acknowledging that I've outgrown some things is a good thing. It's trying to hold on to those things that will hold me back. Still, that doesn't make it easy. I'm trying to remember that letting go of something only makes room for something else, something better.
I think our family's move is bringing up a lot of stuff for me. I hadn't considered that moving over and hour away from our old home would bring some upheaval for me. That's exactly what's happening though. I have been so focused on what this move means for my kids and making sure they're adjusting that I haven't focused on me. My attention has been on addressing all of their questions, fears and concerns and not even thinking about my own. It took me having dinner with my friend for me to even allow that light bulb to pop on. She reminded me that our relocation doesn't only impact the kids and to give myself the space to process and adjust. While it's a good thing for our family, it's still change.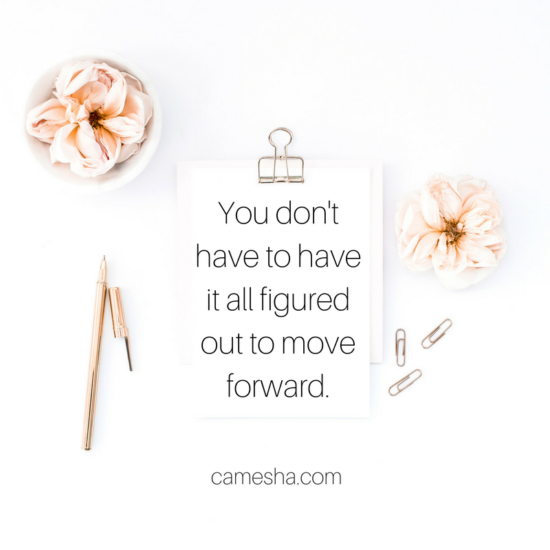 I'm finding that as my life is changing and I'm getting older, the things I want are changing as well. All of this has me still figuring things out. Still trying to figure out my place in this world and giving more thought to the impact I want to make on this world. Is that a bad thing? I've heard people be down on themselves because their life doesn't look a certain way. I think that what having it together looks like has changed because we have social media giving us snapshots of life.
We forget that those pics/videos are the highlight reel and that real life happens after that post is shared. As an example, I remember sharing a picture of me out having fun with my kids. They were smiling in the picture. Not long after I posted it, they took turns having meltdowns. Both are real life. Still the one I posted of them smiling is what people get to see. And so people walk away thinking life is perfect and that I've got it all figured out.
If you are looking at other people and feeling like you don't measure up – stop. If you're looking at social media and feeling like everyone is doing better than you – don't. It's ok to not have it all figured out yet. It's ok to still be working some stuff out. Life changes all the time and it changes what we are able to to, have time to do and what our focus is. All of that is ok. My advice, let go of the need to have life all figured out. It's like chasing perfection. You'll never get there. Life changes too much to chase a moving target like perfection. Instead, get quiet. Think about what you need to do to feel like you're moving in the right direction. Then do that. Make a small step forward in that direction. Keep making those small steps until you see things changing.
What does that look like for me? I give myself some quiet time to sit down and write. Writing helps me focus. It clears my mind and helps me sort through my feelings and goals. From there, I can come up with a plan of next steps. Still working on figuring things out? What does having it all figured out mean to you?