I admit it, I've done it. I've set goals too big to wrap my arms around. Have you? While we work toward what we really want (the big Kahuna) things can seem like they're moving in serious slow motion.
With all that's on your list of things to do, it can feel like you haven't done anything when you're checking them off one by one. Instead of looking at what you have left to do, make sure you make time to take in what you've done! It's way more encouraging to see how far you've come instead of staring at how far you still have to go. When you only look at how far you have to go,overwhelm sets in. It's so easy to feel like giving up.
If you're trying to publish your first book, be proud of the outline you've created. That's progress! Without it, how else would your book come together. It's part of the process.
Starting a vegetable garden? Taking the step to buy the dirt, choose the seeds and get the planters is all a part of the process. It's also the beginning of a delicious garden. Taking those steps are also known as progress! Win!
Got a big goal? Don't forget about the little things along the way. No need to wait until reaching the big goal to celebrate. The so-called small things count too. Celebrate! Every. Single. One.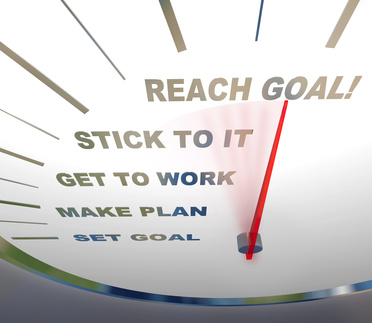 Here's my view on it all. We all have to take baby steps to get to where we want to go. You need each and every small grain of sand to make a majestic sand castle. So no matter how small your steps are, keep walking. It will lead to something great, majestic even.
What goals are you working on? How do you make goals less overwhelming?