"Mom, I'm on chapter 16!" That's what my excited 7 year old son screamed as he finished another chapter in a series of books he's been reading. The books are all nearly 300 pages long. There are 6 in the series and in he's in a competition with himself to finish them all. I'm so impressed with him. He reads non-stop and he reads so well. He seriously loves it. I recognize that spark. I used to read books back to back because I love it too. The thing is I had fallen off. I've been "reading" the same couple of books for months now. I always get distracted and don't finish them. You know the story. There is my husband, my kids, homework, activities – there's always something.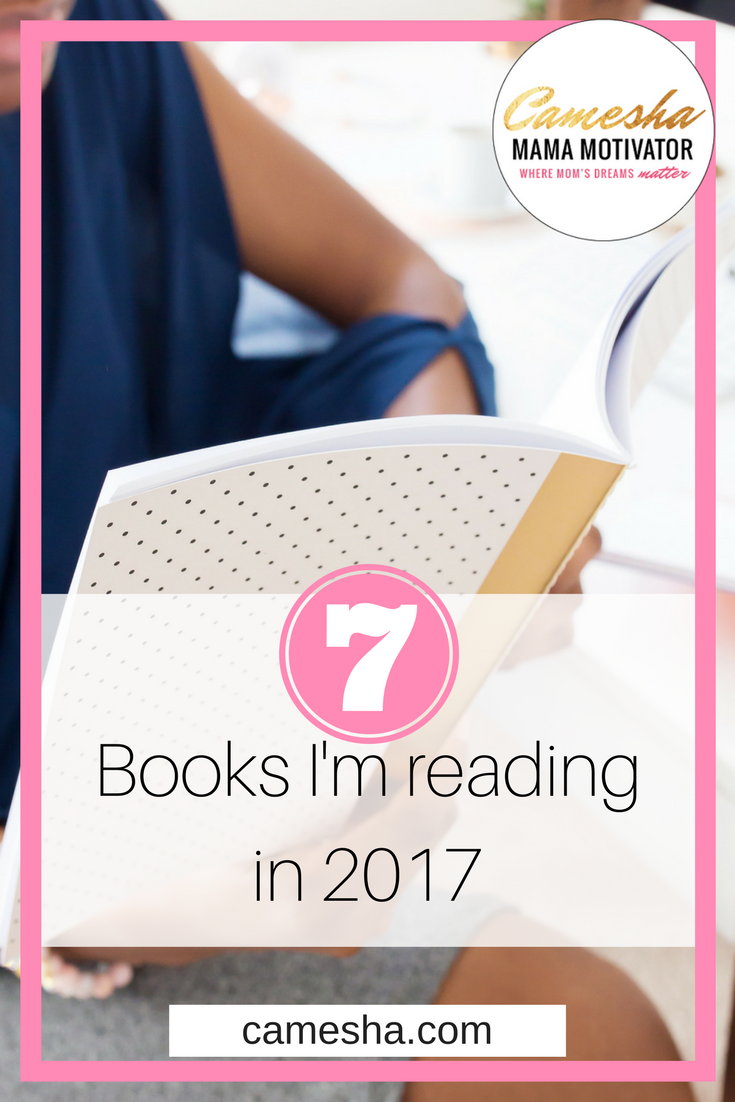 I've had all of these books in my Amazon shopping cart for way too long. I finally decided to do something about it. I went ahead and placed that order. I can't even tell you how excited I was to be getting some new books in the mail. Seriously, kid on Christmas morning excited! Ha! I know what changed. I know exactly what set the wheels in motion. Watching my son read like he does has lit the spark in me again. Funny, I was supposed to be his example not the other way around. I'm learning that parenthood kind of works that way though. I learn so much from my kids about how to be better, do better and live more. They're, seriously, the best motivators.
Once I got my books in the mail I was ready to dive right in. So, I've got my bookshelf stocked with a few things I'm looking forward to reading. I'll give you the short list of what I'm starting with.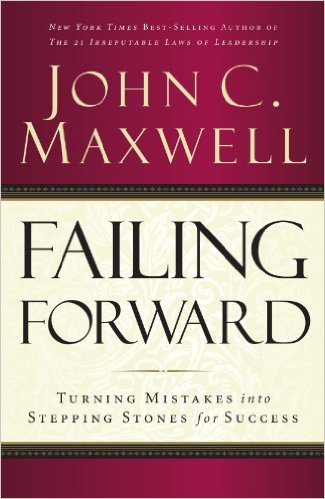 Failing Forward by John C. Maxwell – My husband has actually had this book forever. I was talking to him a while back about something that I was trying and I was just feeling like a failure. I just couldn't get it to work out in my favor. He suggested I read this book. Honestly, I heard him, I wasn't ready though. I felt like being in my funk a little longer. Ha! Now, I'm ready and I'll be tackling this book in the next few weeks.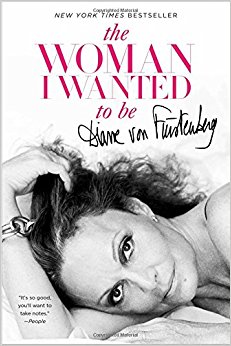 The Woman I Wanted to Be by Diane von Furstenberg – I don't even know how I found out about this book. I think it popped up as something I might like based on a previous purchase. As a big fan of fashion, I've always liked Diane von Furstenberg. Once I read a snippet of this book, I was really sucked in to her story and wanted to know more. From her connection to the Holocaust to how she made her mark in fashion, the woman is an icon for a reason.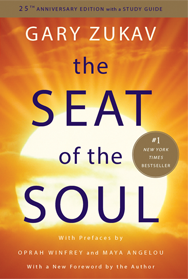 The Seat of the Soul by Gary Zukav – I have heard so many great things about this book. I can't tell you how many people have referred it to me. So finally, I'm getting around to it. Oprah and Maya Angelou have sang the praises of this book. I'm looking forward to reading it and digging deeper into my purpose.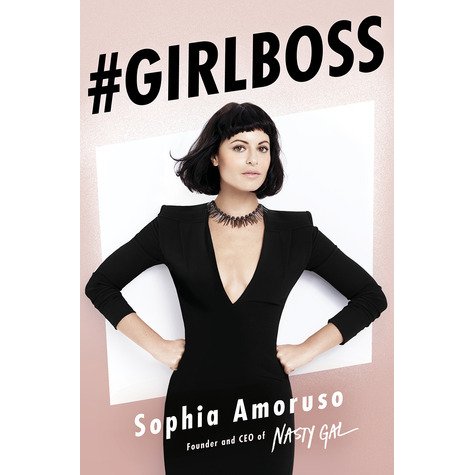 #Girlboss by Sophia Amoruso – Girl boss has become more than just words… it's like a movement. So many women have connected with the term. Heck, I have a Girl Boss tee that I wear proudly and fell like a boss while rocking it! The found of the Nasty Gal brand wrote this book and it has been a constant with every woman with a biz that I know. I'm finally going to get around to reading it too.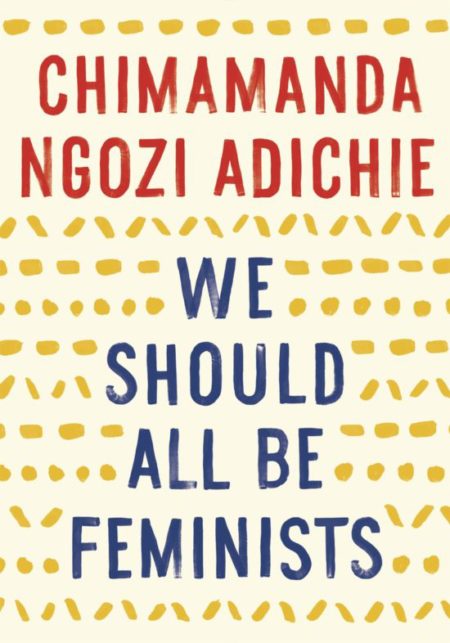 We Should All Be Feminists by Chimamanda Ngozi Adichie – I'll admit that I wasn't familiar with her work until her words appeared in Beyonce's music. Now, I feel the need to read everything she's written. I'm starting with this book. The title alone has me sold. It's on my Kindle, waiting for me to dive in.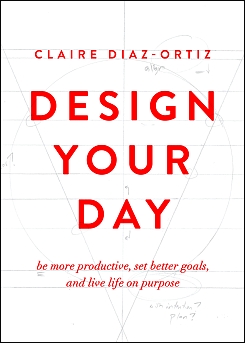 Design Your Day by Claire Diaz Ortiz – This is my current read. I am always looking for ways to be more productive and make the most out of my days. So far, so good. This one is a quick read. It's an interactive book that requires some work on my part to get results. That's to be expected though with the type of book this is.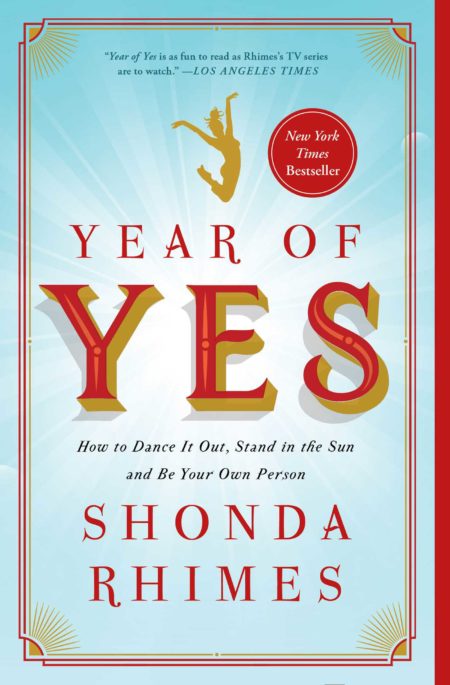 Year of Yes by Shonda Rhimes – I've written about Shonda Rhimes before and talked about the time that I met her. So when her book, Year of Yes was released I know that I was going to get it. I finally I started with this book and I wasn't able to put it down. I finished in just a couple of days. As a mom, an introvert, and a writer, this was a fun, inspiring read. On so many topics I was nodding my head because I had the same life situations. Loved this book!
That's what's going to be keeping me busy for a little bit. What are you reading? 
Disclaimer: this post contains affiliate links.