After being a working mom for the last few years, life has changed a bit and I'm trying my hand at being a stay at home mom. I'd heard from my friends that being a stay at home mom wasn't a job for the weak. My friends weren't lying. I'm more tired as a stay at home mom than I ever was when I worked outside the home. I think it's because I have way more physical labor now. Instead of sitting behind a desk, I am hauling my kids around, in and out of car seats and shopping carts as we head off on our daily adventures.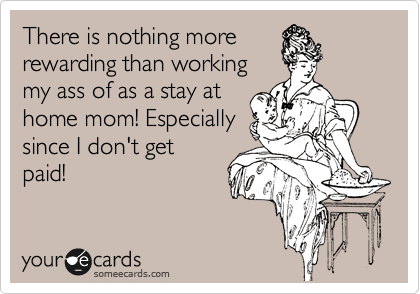 It's a different grind. As a working mom, I had stresses and feelings of guilt. I still have issues as a stay-at-home-mom, they've just changed. I just felt the need to clarify that because I'm not on board with the whole mom wars thing. I don't think more highly of one over the other. Motherhood is hard. Period.
I've learned a few things after almost a year at home with the kids. Here are my top five ways for surviving as a stay at home mom.
1 – Have a plan!
My day would not work if I didn't have a plan of what I wanted to do with the kids each day. My kids can get a little stir crazy and need activity and routine. I have to keep that in mind when I'm planning our week or none of us are happy.
2 – Respect the nap
I can't just keep going with what I'd like to do if it's going to cut into their nap time. If their routine is off too much, so is their behavior. Let's just say I learned this the hard way… a few times.
3 – Meal planning saves sanity
Along with planning our day, I try to plan our meals.. all of them. Many times, I pack our lunches so that we can have a picnic at times or just be ready with food if we're still out at lunch time. Dinner is always planned too so that I'm not doing that last minute panic when it's time to eat.
4 – Talk to adults
I have found that calling my friends at some point during the day is essential. It's just nice to have adult conversations. Many times, it's flat outt necessary.
5 – Have something for yourself
It's critical for me to have something that's just for me. It helps if it's something I'm passionate about. I'm used to working outside the home full time and I had to create something for me to continue to have that part of myself. Part of that is my blog, the other is this space. When I get a few hours to myself, I work on my projects and when I'm done it's like I've been re-fueled. That boost makes me a better wife and mama. Win win!
What about you? What are your secrets for making mommyhood work?