While I'm navigating my way through Orange County, I'm making all kinds of discoveries. Yes, there are the animals and the heat that I talked about before but this time – I'm talking food, y'all.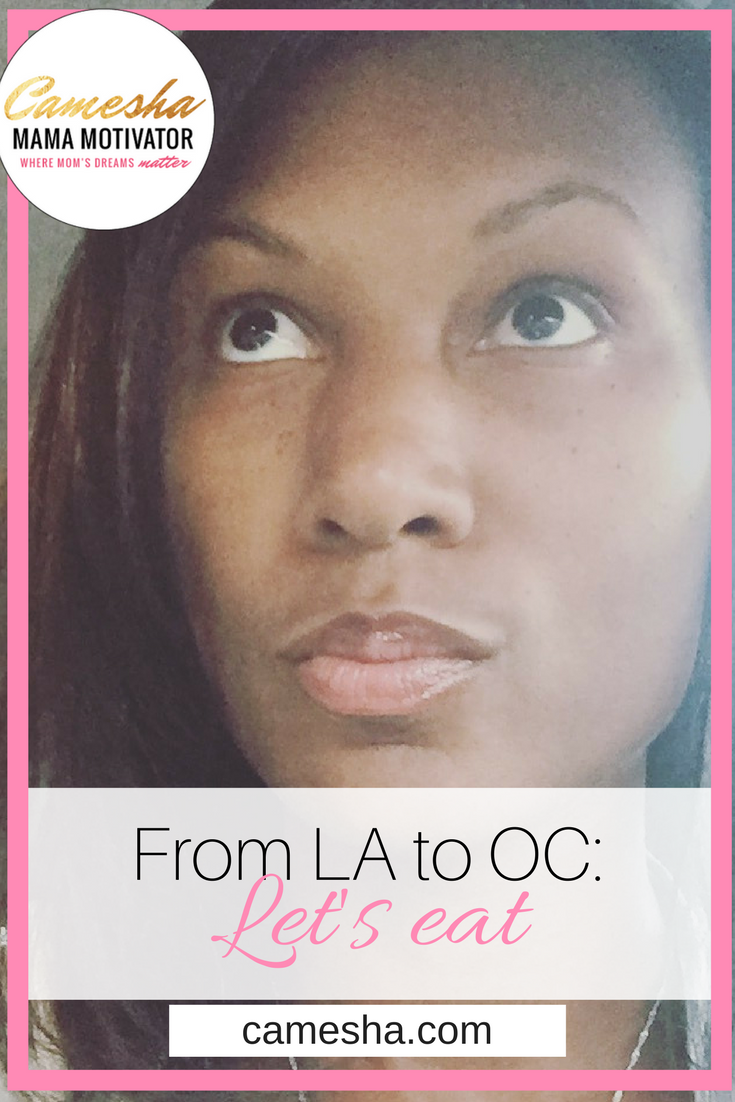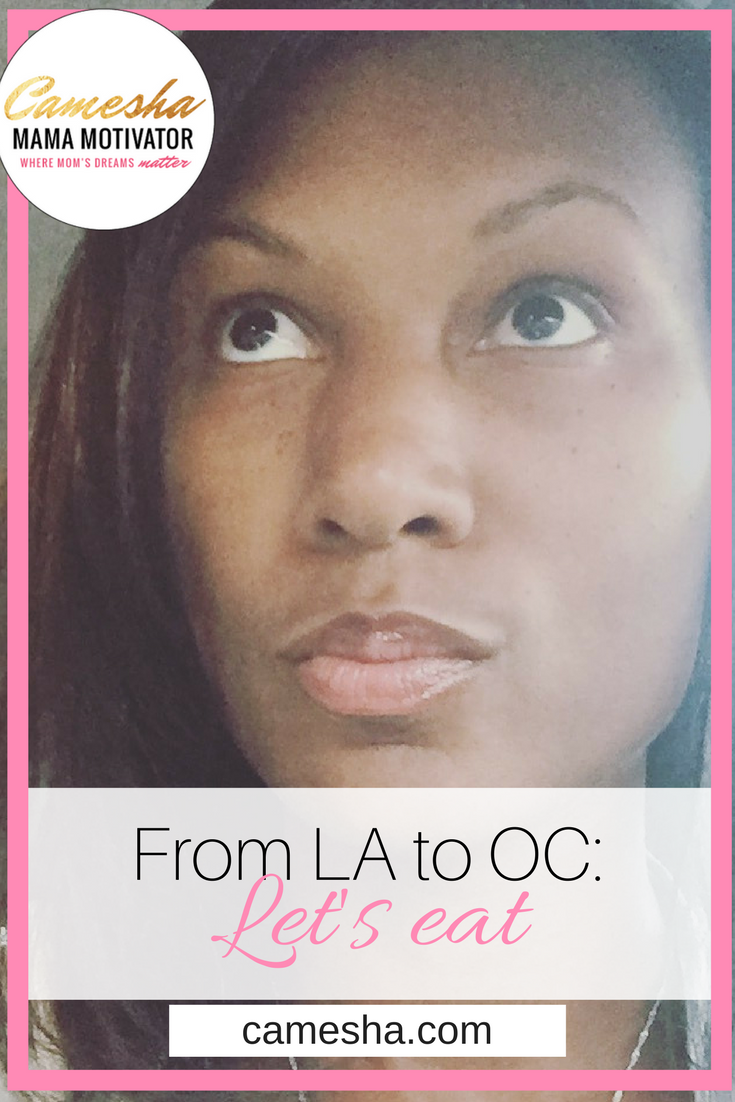 When we first moved in over the summer, I was hitting up meal delivery apps because sometimes it was easier. When we were knee deep in unpacking boxes, getting take out was way easier than stopping to find pots, pans and food to cook. So, I started a relationship with a few meal apps when dinner time rolled around. It ended up being a great way to try some new places. We have been filling our faces with Thai, Chinese and Italian food.
In the middle of getting settled, I was invited to try a new place with some really unique eats! I made my way to the city of Orange to visit the Wall. This place is famous for street style food and 55 (count 'em) beers on tap! What?!? I don't even drink beer like that but I was intrigued. I know so many people on the craft beer train and thought I would give it a shot! We'll get to that in a bit.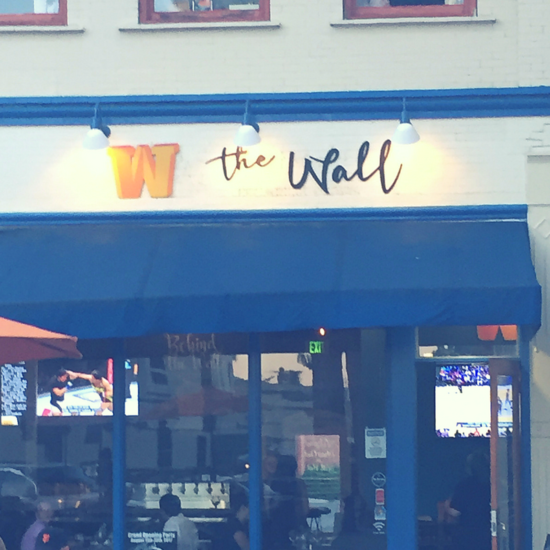 I walked up and immediately loved the area where the restaurant is. It's in the middle of the action in Orange, surrounded by unique shops and restaurants. There is outdoor seating that was perfect for the warm summer night when I visited. When I think of street food, I think tacos, so I wasn't exactly sure what to expect. I was not disappointed. I tried several different dishes. The feast started with some yummy Elote Fries. Note: fries are my kryptonite. These are packed with yellow corn, cotija cheese, taijn, garlic aioli and citantro cream! You can top it off with meat if you want – it's full of flavor all on its own though.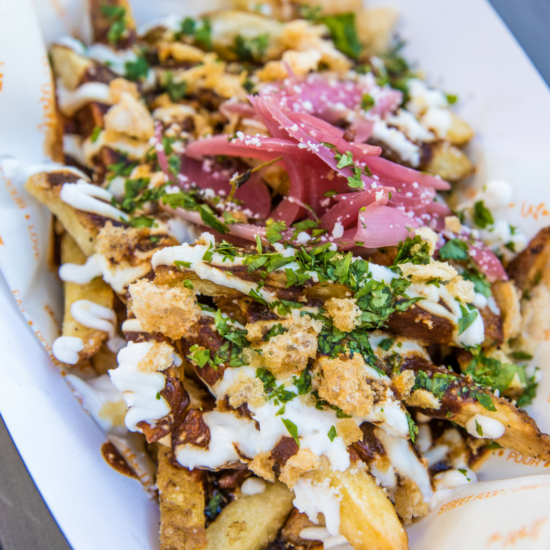 Next I tried the sweet and spicy green papaya salad. Oh. My. Goodness. Where do I start? The papaya, the noodles, the sprouts? The waiter said this is one of the most low key items on the menu. Seriously, it was a standout with me. It might be the papaya but this was like a vacation in a bowl. I felt like I should be in the Caribbean noshing on this salad.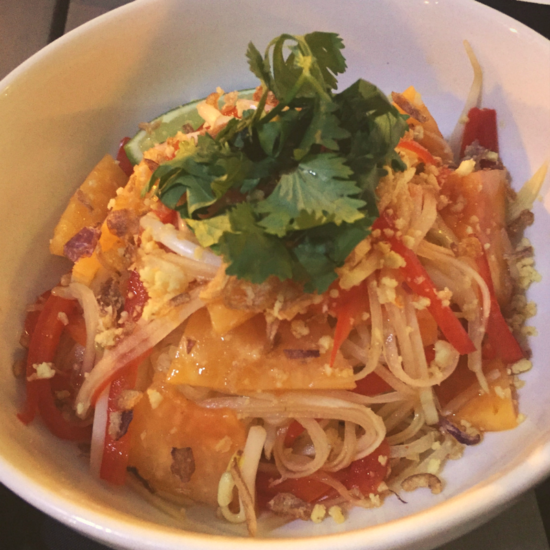 Another feature of The Wall is the burger of the month. When I visited, the burger of the month was the fried green tomato burger. Even though I haven't had red meat in a while, I tried this – sans the angus beef patty. I know, I'm such an odd ball. The fried green tomato was thick and hearty enough to make it work. I had never had pimento cheese before and this sandwich is drenched in it. It's house made, I might add!
Another cool feature was the corn meal toasted bun! It added a nice texture to the sandwich that also helped suck up some of the juiciness of the cheese and something they call their comeback sauce. One thing I noticed about this restaurant is all the many flavors they use in their dishes. They really blend well and make for truly unique flavors.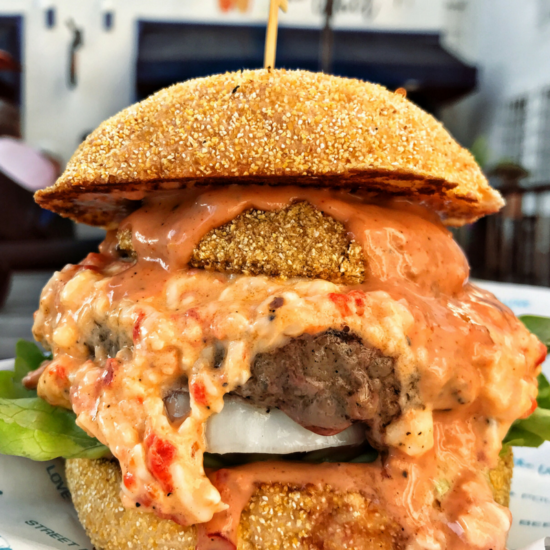 Now let's get to that craft beer I mentioned earlier. So, like I said, I'm not much of a beer drinker. I have been known to drink a hard cider here and there but that's about it. So when the waitress came around to ask for my drink order, I asked her for a beer that a wine drinker would like. She did not disappoint. She brought me one with notes of apricot called the "Whip Belly". I had never had a beer that reminded me so much of a white wine. I would definitely drink this one again.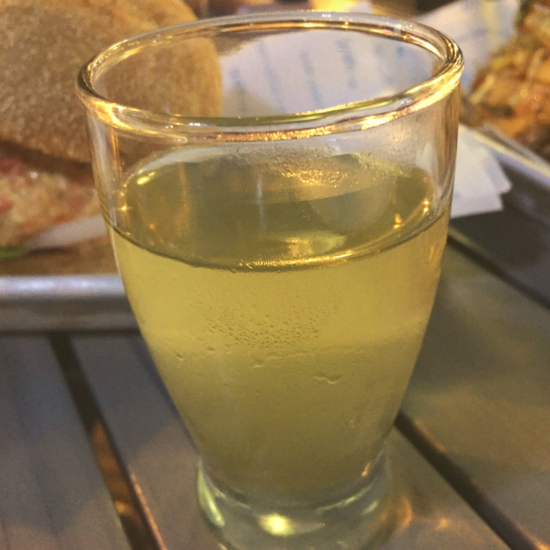 After stuffing my face with fries, burger, salad and wine, I had to try dessert, right? (greedy) There's this loveliness called the choco taco. Look, I'd never had a chocolate taco shell before so… The shell was filled with ice cream, whipped cream, a chocolate covered toffee candy and some chocolate sauce to drizzle across the top. When I tell you I tried to eat the whole thing… I think I got halfway through before my belly couldn't hold anymore.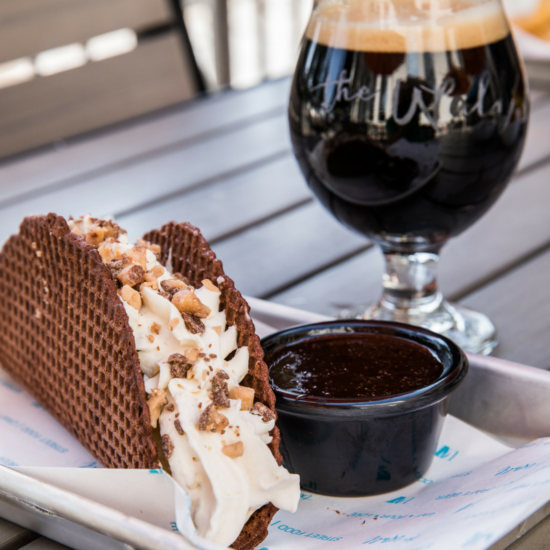 As we continue to make our way around our new community, I'm looking forward to all the new stuff to see, do and eat! The Wall is definitely on my list to visit again. I think it's a perfect place for a fun date night with my hubby! Have you tried anything new in your city lately? 
Disclaimer: I was invited to visit the Wall as media. All opinions are my own.